6 Clean, Classic Romantic Comedies to Watch with Your Daughter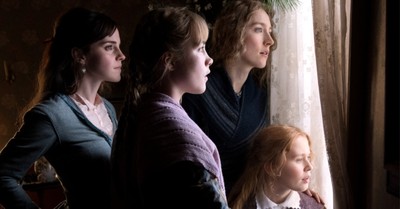 By Heidi Vegh, Crosswalk.com
If you're anything like me, you are a sucker for a good romantic comedy. Even though they can often feel cliche or predictable, I appreciate the simplicity in the stories and the inevitable happy ending. I can watch my favorite rom-coms over and over, even if I just have them on in the background.
As a Christian, finding clean movies that uphold our values as Jesus followers can be challenging. We can become desensitized to foul language and unneeded sexual content. As I get closer to God in my walk with Him, I become more aware of the content I want to avoid. I notice things that don't align with God's ways and get turned off to even some of my favorite movies.
I have compiled a list of my six favorite, clean, romantic comedies. These films are not perfect in their content, but I have chosen them based on the innocence of the relationships and the lack of unneeded sexual content. I would still stick to the rating system if you chose to watch them with small children, But they should be appropriate for older girls.
These movies can open up opportunities to talk about love, sex, and romance. Use these stories to share God's love for us and what He has for them in their future marriages. Even if something comes up in this movie that may not be biblical, that is always a good and safe way to open conversations about how God wants us to steer away from things in relationships that can harm them.
Use this time to bond with your daughter, teaching her your care for her and the ways that God wants her to live.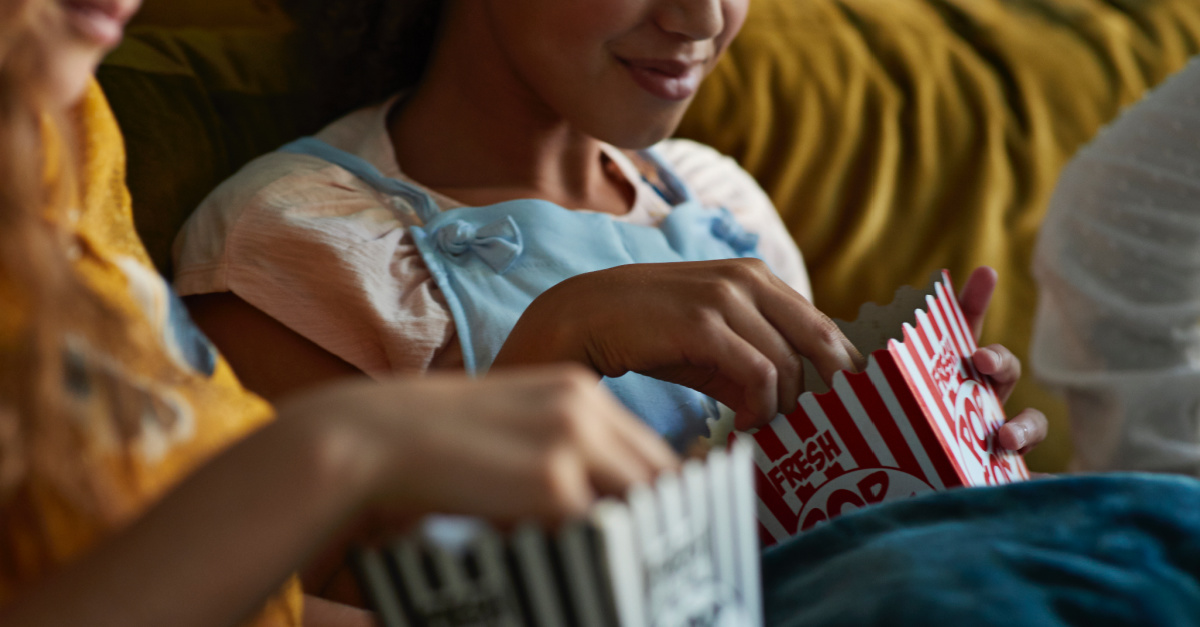 Photo credit: ©-Getty Images/Klaus Vedfelt
1. Letters to Juliet
This 2010 rom-com stars Amanda Seyfriend. She plays a writer and fact-checker for the New York Times. As she visits Verona, Italy, with her fiance', she discovers a collection of letters that women have written over many years asking questions about love and romance. She finds the women in charge of answering the letters called The Secretaries of Juliet. As she learns more about their mission, she uncovers an unanswered letter from 1957. She deems it her quest to find the woman and answer her letter. As she uncovers this mystery of lost love, she discovers new friends, new love, and a new view on life. The story is sweet and innocent, leaving you feeling love-struck and hopeful.
2. Serendipity
This movie was released in 2001. It stars John Cusack (Jonathan) and Kate Beckinsale (Sara). In a twist of serendipitous events, the couple meets accidentally as they Christmas shop for their significant others. They fall quickly for each other on a sweet New York evening. To not toy with fate, Sara writes her name and phone number in a book and sells it to a used book shop. She tells Jonathan that fate will bring them back together again if they are meant to be together. Fast forward five years. They are living different lives, and as Jonathan is days from walking down the aisle, he can't keep his mind off of Sara. He dives into a search for her, hoping that if he sees her, he will gain clarity. It is a hilarious turn of events where they are led to each other again. This story is not super believable but sweet and endearing all the same.
3. You've Got Mail
This is a classic rom-com. Released in 1998, Tom Hanks and Meg Ryan have undeniable chemistry. They both find themselves unhappy in their current relationships and chat with one another online, unknowing who the other person really is. It turns out that Tom's character Joe is a big-time bookstore owner on a mission to push out the local bookstore owners such as Meg's Kathleen. She has a distaste for him as he threatens her way of life, but still seems to fall for him. They eventually learn of each other's identity as cyber buddies, and the rest is history. There is a great sense of mystery in this sweet rom-com that leaves you with all the feels. A must-watch!
4. Little Women
A classic novel turned movie from the beloved author Louisa May Alcott—the story of a mother and her four daughters in turn of the century New England. The movie takes you through their childhood and into adulthood with many love stories, heartbreaks, losses, and joys. The twists and turns of this classic novel reveal much about motherhood, being a daughter, following your dreams, and leaning into God when things get hard. Appropriate to watch with younger girls and a perfect mother-daughter movie night pick.
5. Runaway Bride
Julia Roberts stuns us again as she plays Maggie Carpenter. A young woman living in a small town in Maryland is accused of being a runaway bride as she has failed at three wedding attempts. An uppity New York Reporter, Ike Graham, played by Richard Gear, is on a mission to create a best-selling story for his newspaper, following Maggie down her next walk/run down the aisle and the wedding's inevitable demise. As he spends time with Maggie, truly getting to know her, their feelings for each other grow. As their relationship blossoms, so does the drama in the small town, ending with a surprise twist—a truly innocent and precious story of finding the person just right for you.
6. Sleepless in Seattle
We have all seen this one, I am sure. It is a true classic rom-com that has been played many times in my home. Tom Hanks and Meg Ryan are the on-screen hot couple of the 90s, and this movie proves their chemistry, even though they are not in a scene together until the very end of the movie. After Tom Hanks' character Sam Baldwin loses his wife, he shares his story on a radio show. Among thousands of other women, Meg's character, Annie, is searching to find him because she feels he is her soul mate. The story evolves, and after many things trying to keep them apart, they finally meet on the top of the Empire State Building on Valentine's day. Romantic, sweet, and oh-so believable. Well, maybe not that believable, but endearing and leaving you full of love.
Now that you are reminded of some appropriate and innocent movies you can watch with your daughter, grab your popcorn and snacks and create lasting memories with your little sidekick. I can't wait until my daughter is old enough to take in all the goodness of a sweet Rom-Com.
Happy watching!
Photo credit: ©Sony; used with permission.
Heidi Vegh is a writer, speaker, and ministry leader living in Gig Harbor, WA. She is a remarried mother of four, navigating the blended family life after the loss of her first husband to cancer in 2013. She longs to use her writing as a way to encourage others who have experienced loss and guide them on the road to healing. She contributes to her blog found at www.mrsheidivegh.com , sharing stories and devotionals of faith stemming from her loss and healing, mothering, and her blended and complex family. She graduated from Southern New Hampshire University with a degree in Creative Writing and English and is working on her first book. Heidi is the Women's Ministry Director at Gig Harbor Foursquare and has a deep heart for sharing Jesus with women and encouraging them in their faith walk. When she is not writing she loves to travel, read, craft, and experiment in the kitchen. Visit her Facebook and Instagram (@mrsheidivegh) to learn more.
Looking for Wholesome Family Films This Christmas Season? Listen to Our Culture Expert Share Her Top 5 Family-Centered Films - Perfect for Family Movie Night!
The views and opinions expressed in this podcast are those of the speakers and do not necessarily reflect the views or positions of Salem Web Network and Salem Media Group.