12 Patriotic Movies and Shows That Will Inspire and Motivate You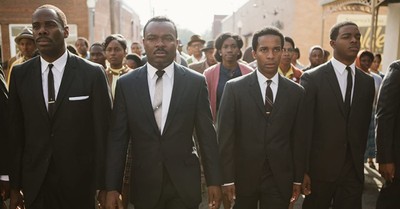 By Michael Foust, Crosswalk.com
Movies about World War II are popular in Hollywood. But movies about the Revolutionary War? Not so much.
It seems films about America's founding are few and far between — especially on the big screen.
That's OK, though, because Americans can celebrate their history and feel a sense of patriotism by watching movies set in other times, including the 1800s and 1900s.
Some films in this category will make you want to sing, while others are reminders of the heroes who challenged America to live up to the ideals found in the Declaration of Independence and Constitution. All, though, are inspiring.
Several titles include rough content that can be cleaned up for families with services such as ClearPlay, VidAngel or Vudu.
Here, then, are 12 patriotic movies and television series that will make you proud to be an American.
Photo courtesy: ©Paramount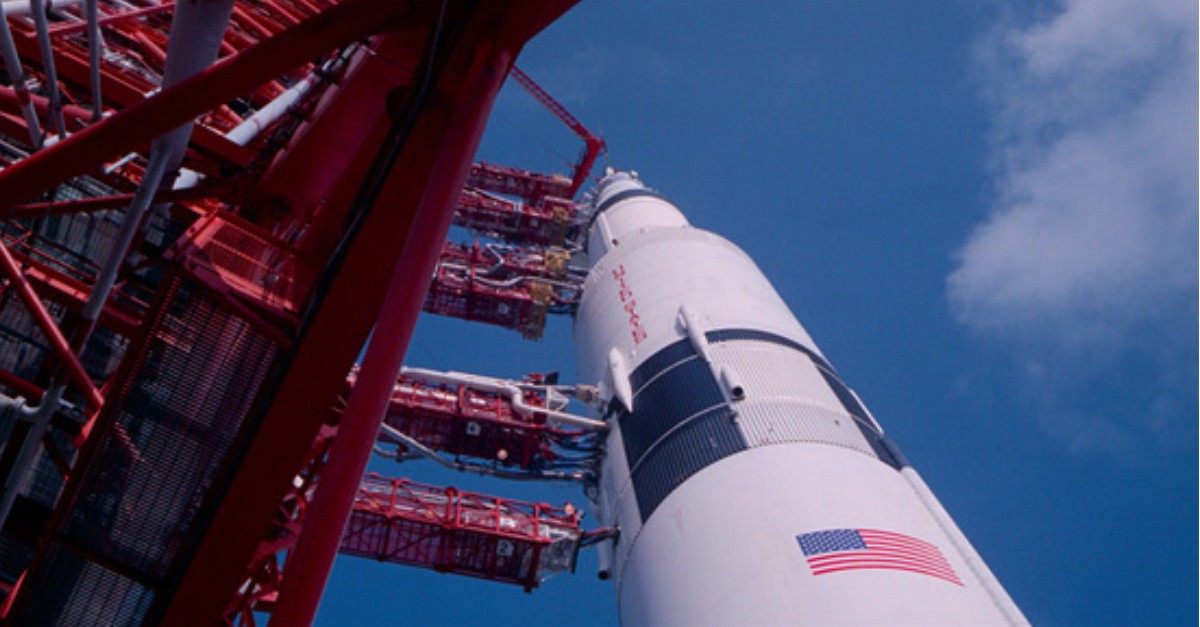 1. Apollo 11 (2019)
This documentary about America's landmark trip to the moon includes a newly discovered batch of 65mm film and 11,000 hours of uncatalogued audio recordings. The result is a trip back in time that makes you feel like you're watching the launch of Apollo 11 on July 16, 1969 – live on the beaches of Florida. The movie has no narrator. Instead, you're a fly on the wall of one of the most momentous moments in world history. It's rated G but does include two coarse words.
Photo courtesy: ©CNN Films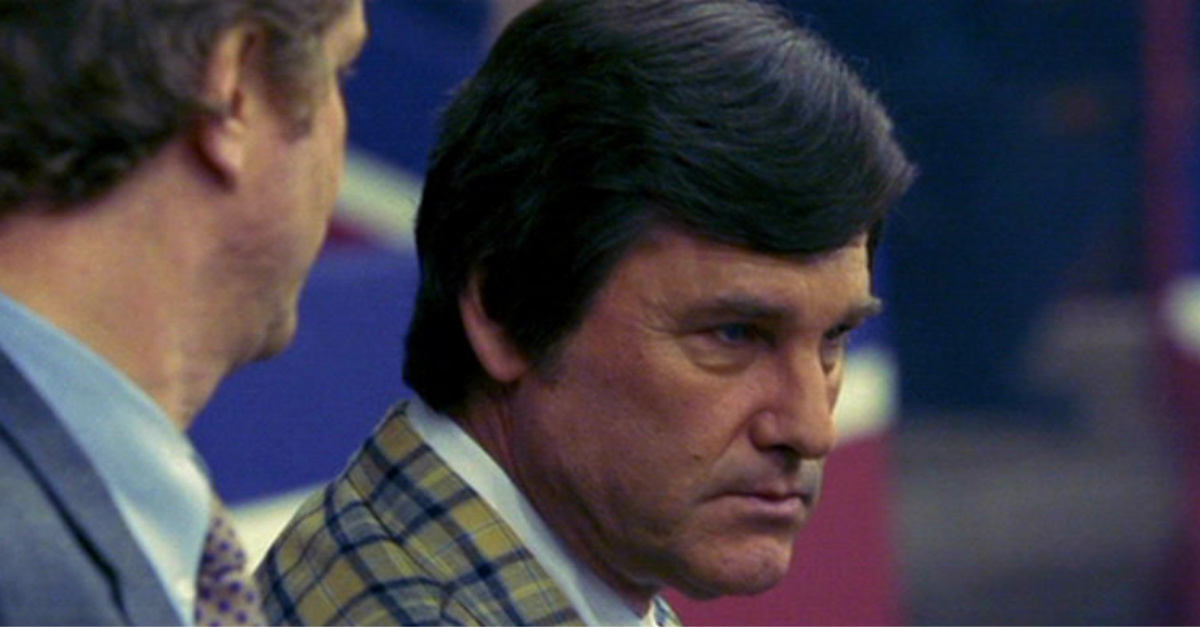 2. Miracle (2004)
It's an inspiring sports movie about the 1980 United States ice hockey team that upset the heavily favored Soviets and then won gold at the Winter Olympics. This "miracle on ice" was one of the biggest upsets in sports history and gave Americans hope when little was going right for the U.S. in the world. It's rated PG for language (much more than needed in a family flick) and some rough sports action.
Photo courtesy: ©Disney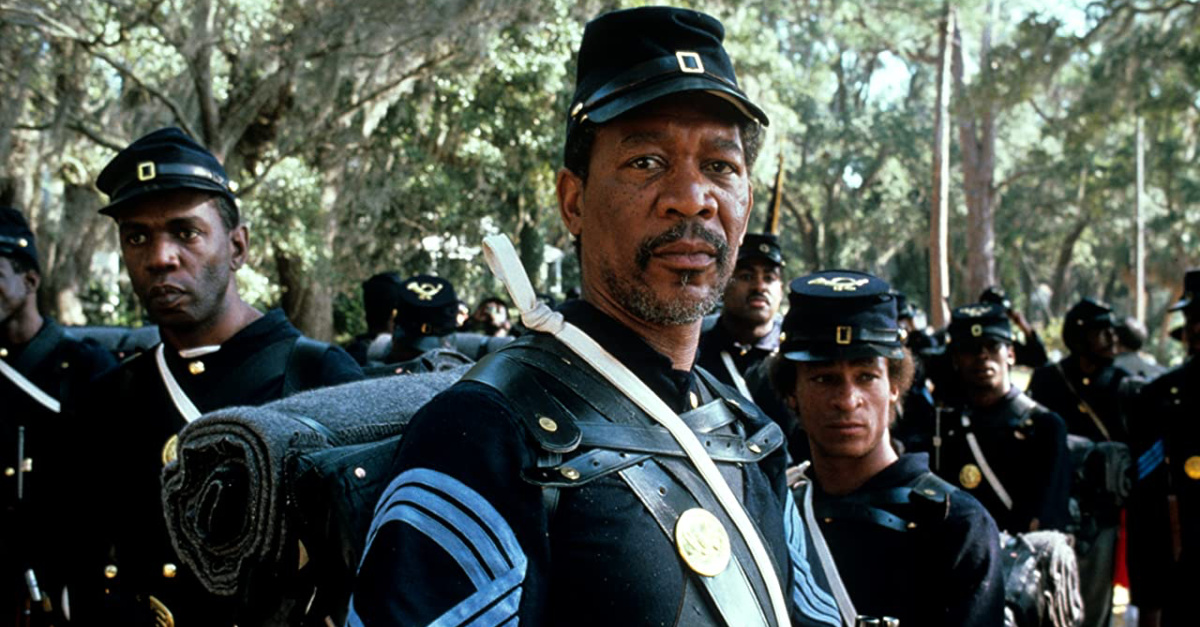 3. Glory (1989)
It's based on the true story of the 54th Massachusetts Infantry Regiment, an African American regiment for the Union during the Civil War. The regiment's success in battle helped convince northern leaders to allow more African Americans to enlist. Glory stars Denzel Washington and Morgan Freeman and was nominated for five Oscars, winning three. As Freeman's character prays to God in the film: "Let our folks know that we died facing the enemy. … that we died for freedom." It's rated R for extensive language and graphic violence.
Photo courtesy: ©Freddie Fields Productions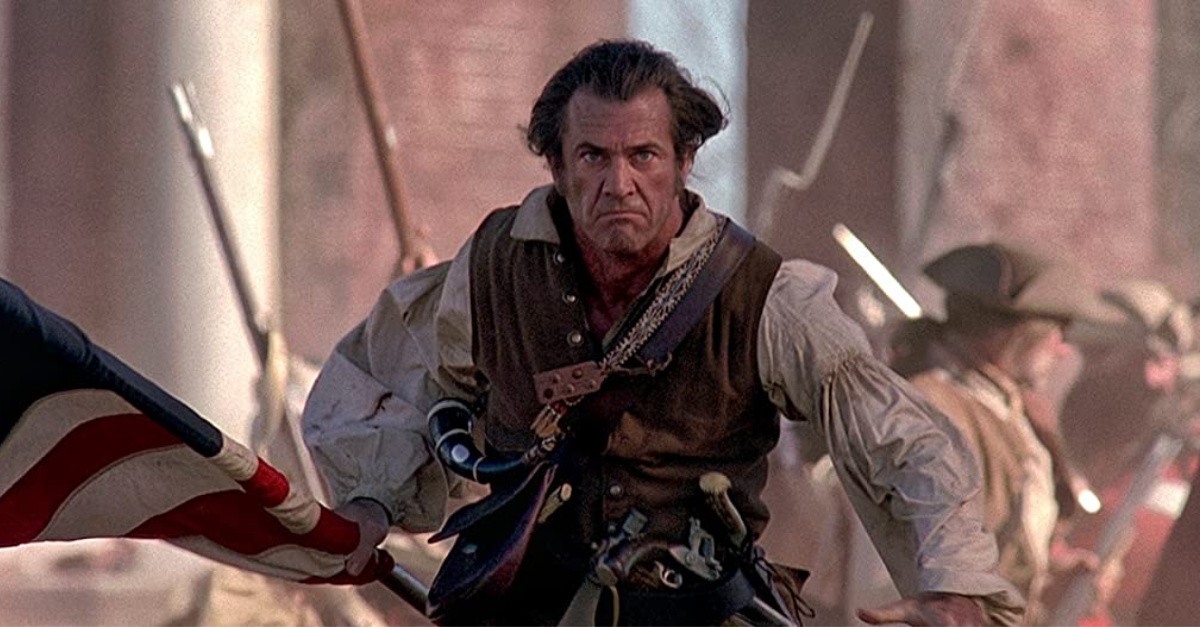 4. The Patriot (2000)
A farmer loyal to Great Britain during the Revolutionary War switches sides and fights for the Colonists when tragedy strikes his family. Although the farmer, Benjamin Martin (Mel Gibson) is fictional, filmmakers said it was a composite character based on real-life heroes (among them: Thomas Sumter, Daniel Morgan, Andrew Pickens and Francis Marion). Still, the film wasn't without controversy, and some historians said it falsely portrayed the British as bloodthirsty. It was nominated for three Oscars. Rated R for violence, realistically graphic injury images, language throughout and some drug use.
Photo courtesy: ©Columbia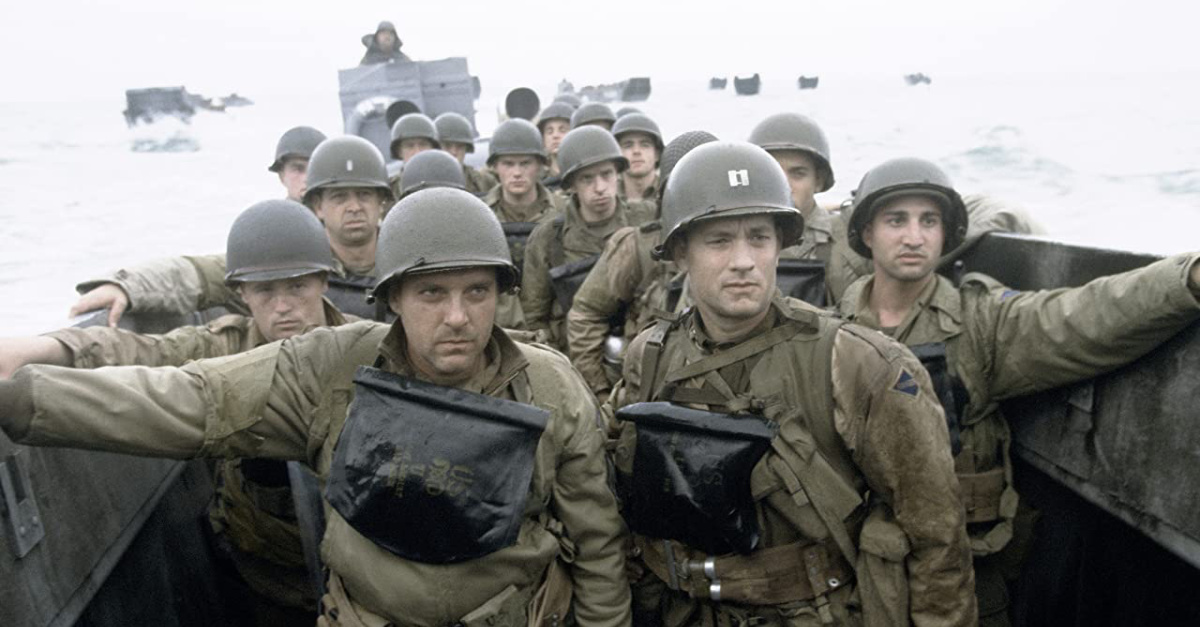 5. Saving Private Ryan (1998)
After three sons of an American family are killed during World War II, Army Captain John Miller (Tom Hanks) leads a rescue effort to find the fourth son before he, too, perishes. Saving Private Ryan was directed by Steven Spielberg and contains some of the most realistic (and gruesome) battle scenes ever filmed, including depictions of D-Day. It won five Oscars. It was inspired by the rescue of Sargent Frederick "Fritz" Niland in 1944. Rated R for intense prolonged realistically graphic sequences of war violence, and for language.
Photo courtesy: ©DreamWorks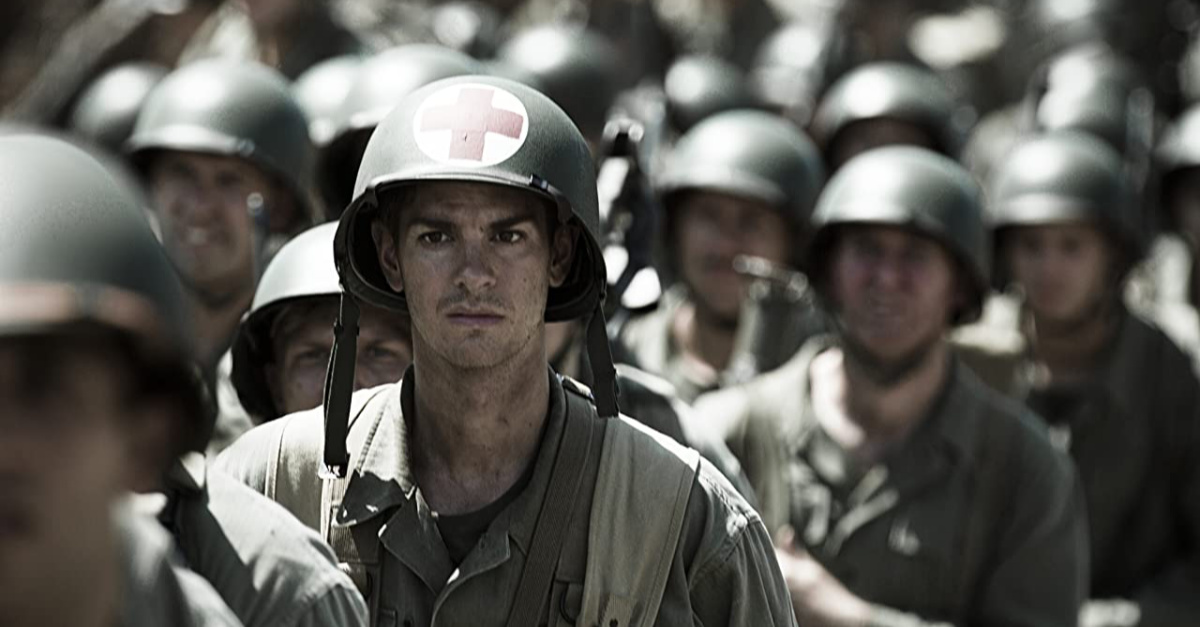 6. Hacksaw Ridge (2016)
An American named Desmond Doss volunteers to be a medic during World War II but refuses to carry a weapon onto the battlefield due to his Seventh-day Adventist beliefs. His pacifism gets him ridiculed, but he dodges bullets and bombs to save 75 wounded soldiers during the battle of Okinawa, one of the bloodiest moments in the Pacific theater. Hacksaw Ridge was based on a true story of a medic who won the Medal of Honor. Mel Gibson directed it. Rated R for intense prolonged realistically graphic sequences of war violence including grisly bloody images.
Photo courtesy: ©Summit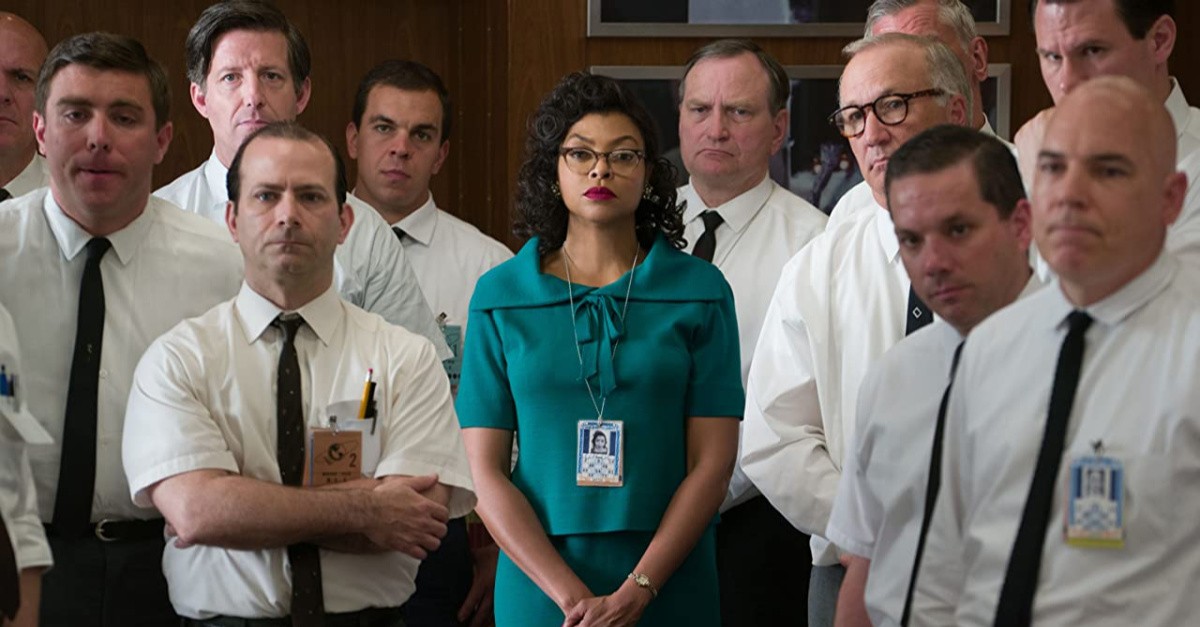 7. Hidden Figures (2016)
Three black women employed by NASA help launch the first American into orbit while battling racism and segregation. Hidden Figures is the true story of Katherine Johnson (a mathematician), Dorothy Vaughan (a computer technician) and Mary Jackson (an aeronautical engineer) – all of whom played key rules at NASA during the 1960s space race. They also helped tear down racial barriers. Rated PG for thematic elements and some language.
Photo courtesy: ©Fox 2000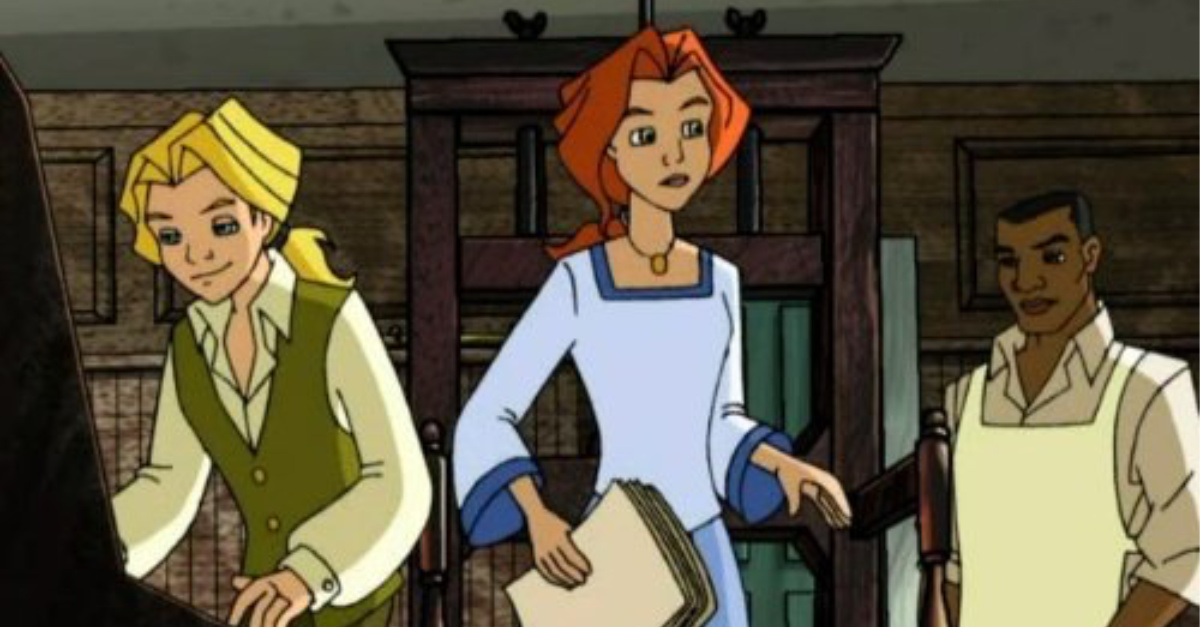 8. Liberty's Kids (2002)
It's the best-ever animated series about the founding of America – and it's guaranteed to teach everyone in the family about our nation's beginnings. The plot follows two young journalists who work in Benjamin Franklin's newspaper shop and cover the Revolutionary War, from beginning to end. This 40-part series originally aired on PBS. It treats faith fairly and doesn't sweep the subject of slavery under the rug. Walter Cronkite voices Franklin. Rated TV-Y7.
Photo courtesy: ©PBS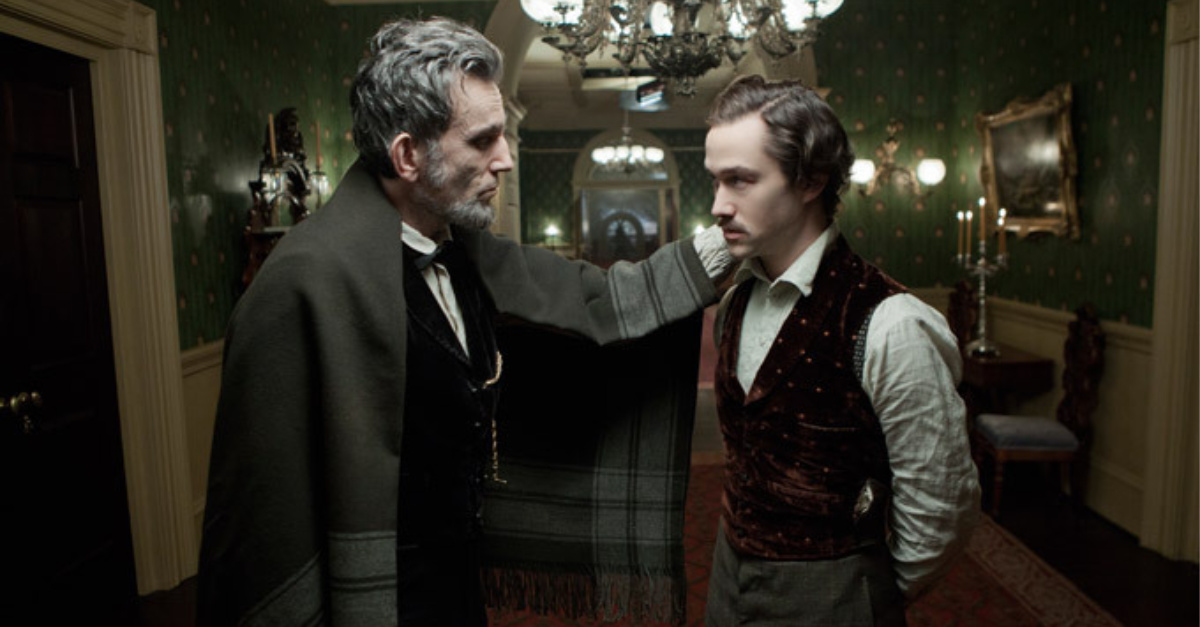 9. Lincoln (2012)
President Abraham Lincoln fights for passage of the Thirteenth Amendment, which abolished slavery. Lincoln was directed by Steven Spielberg and won two Oscars, including for Best Actor (Daniel Day-Lewis as Lincoln.) It also stars Sally Field (as Mary Todd Lincoln), David Strathairn (William Seward) and Tommy Lee Jones (Thaddeus Stevens) Rated PG-13 for an intense scene of war violence, some images of carnage and brief strong language.
Photo courtesy: ©DreamWorks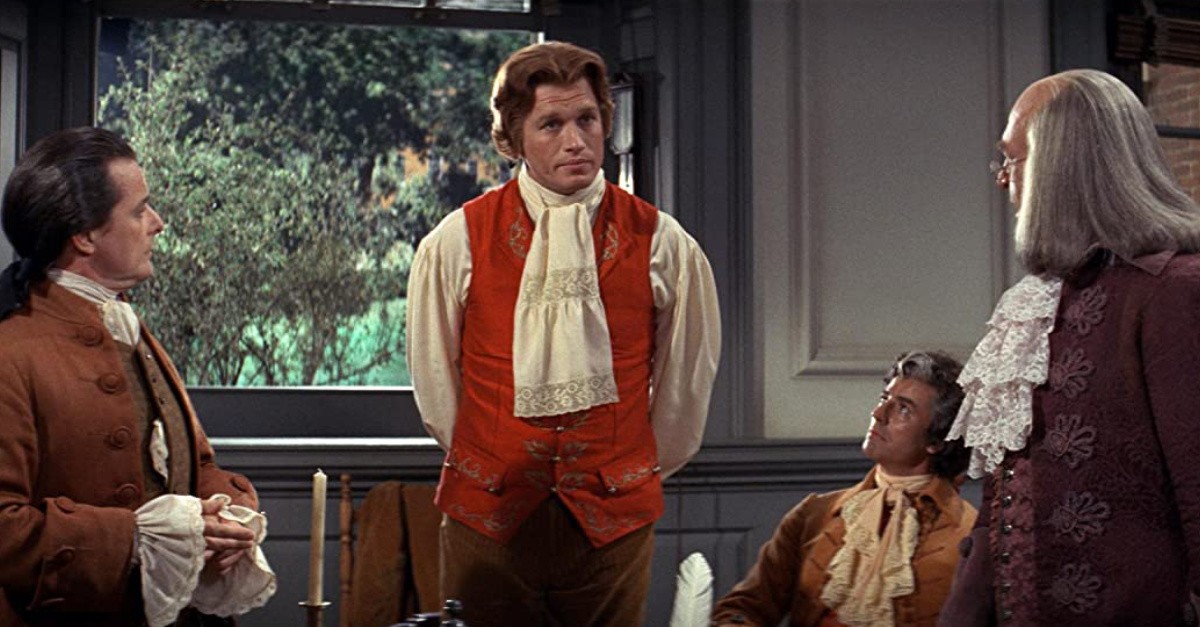 10. 1776 (1972)
It's a musical about the founding of America and it's based on the 1969 Broadway musical of the same name. The film spotlights the Founding Fathers as they struggle to agree on the wording of the document that became the Declaration of Independence. It was panned by major critics at the time but – today – has a fresh score at RottenTomatoes.com. 1776 received one Oscar nomination and stars William Daniels as John Adams, Howard Da Silva as Benjamin Franklin and Ken Howard as Thomas Jefferson. Rated G.
Photo courtesy: ©Columbia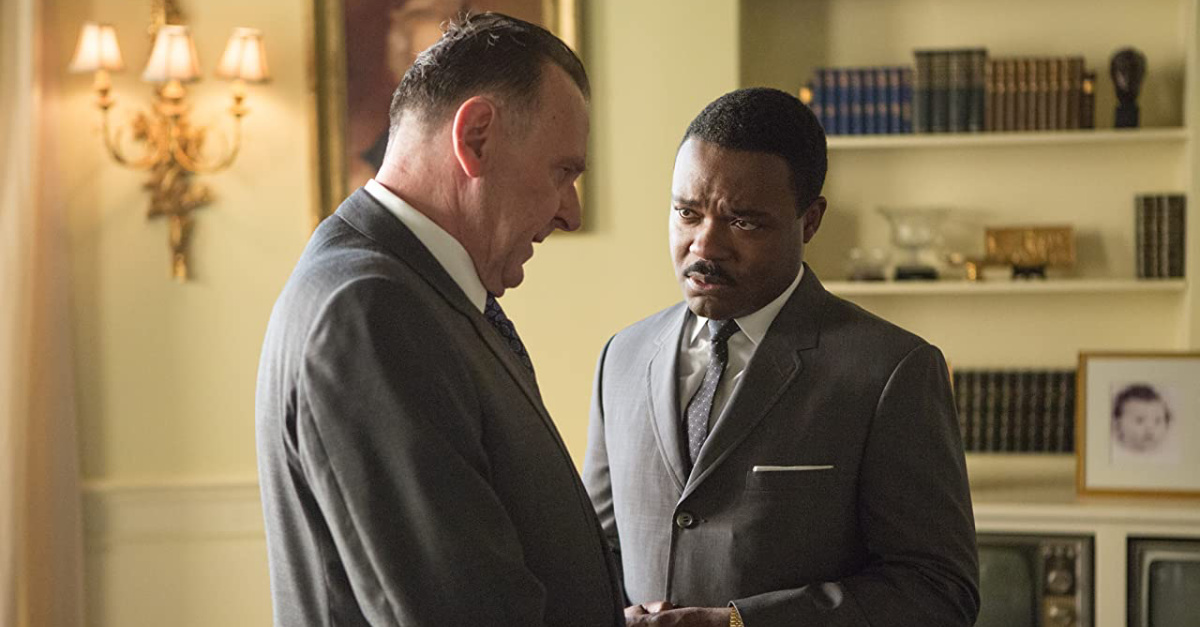 11. Selma (2014)
Martin Luther King Jr. urges President Lyndon Johnson – and America – to live up to the nation's founding ideals. The film follows King (played by David Oyelowo as he promotes a law that would guarantee blacks the right to vote. (As the movie shows, blacks often were blocked from doing so by white registrars.) The film ends with King's famous Selma-to-Montgomery march. Selma received two Oscar nominations, winning one. Rated PG-13 for disturbing thematic material including violence, a suggestive moment, and brief strong language.
Photo courtesy: ©Paramount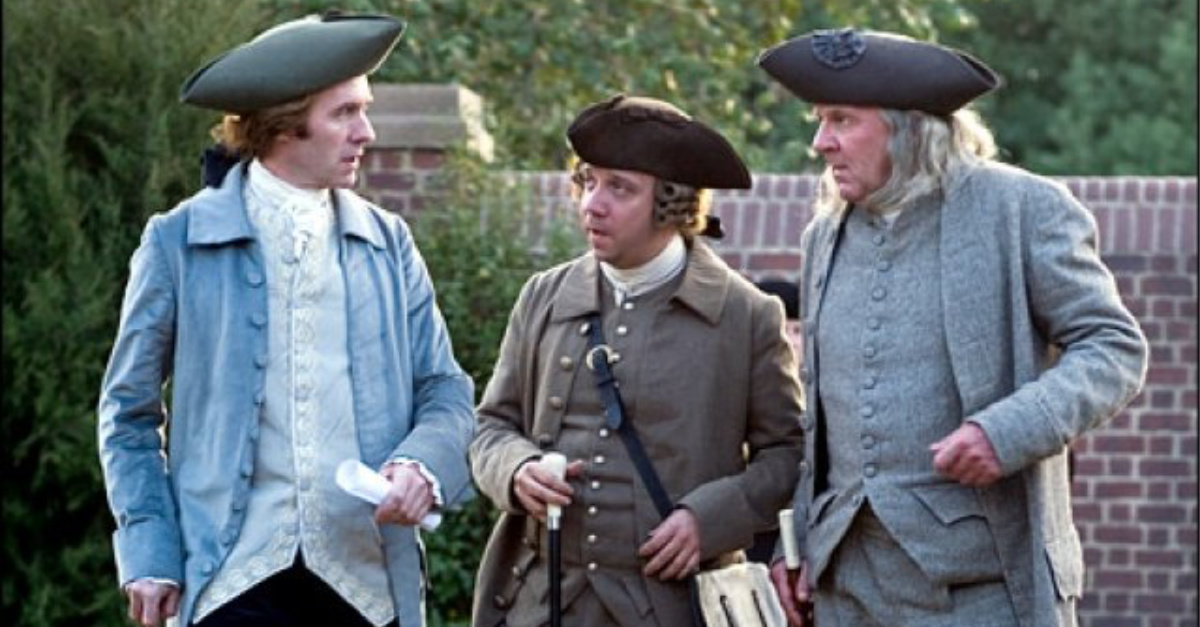 12. John Adams (2008)
This seven-episode HBO miniseries was adapted from David McCullough's biography of the same name and follows the life of our second president, from his pre-Revolution days to his retirement years. It stars Paul Giamatti as Adams, Laura Linney as Abigail Adams and Stephen Dillane as Thomas Jefferson. (Once foes, Adams and Jefferson reconciled late in life.) It won four Golden Globes. Rated TV-14. Treat it as a PG-13 movie.
Photo courtesy: ©HBO