4 Things You Should Know about Camp Hideout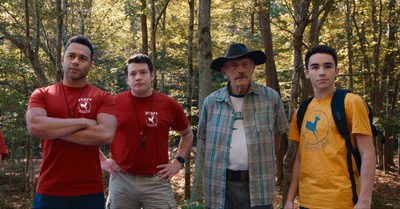 By Michael Foust, Crosswalk.com
Noah is a troubled teenager with a troubling side hustle: He steals for cash.
From his perspective, it's a way of life. The way he views it, society owes him. His parents passed away long ago. From there, he landed with a foster family, which gave him love and a roof over his head but couldn't replace the hole in his soul. Noah is running from his problems, both figuratively and literally. As we join Noah's story, he is running from the police. It seems a pair of clueless career criminals hired Noah to steal a coveted electronic device from a company, only to see the plan go awry when Noah got caught.
Noah, though, is a fast runner -- so fast that he gets away from the cop and stumbles upon a group of teenagers boarding a bus to a church camp. Desperate, Noah hops on the bus, hopeful he can escape his troubles. Perhaps he can find answers in life, too.
The new movie Camp Hideout (PG) tells the story of Noah, who boards the bus as an angry teen but soon discovers friends who love him despite his past. Unfortunately for Noah, the two career criminals still want that electronic device and aren't so forgiving.
Here are four things you should know about Camp Hideout:
1. It's From a New Christian Studio
Camp Hideout is the first release from Called Higher Studios, launched in 2019 with a goal to "revolutionize the way faith-based movies are created." Like the better-known Angel Studios (Sound of Freedom, The Chosen), Called Higher Studios is based on a crowdfunding model that relies on money raised from everyday people.
"They actually own stock in the studio," Brown told Crosswalk.
The studio bills itself as the "world's first Christian fan-owned movie studio" and says it wants to "produce quality faith-based content that spreads the gospel of Jesus Christ and also transcends storytelling."
"We're excited and feel like we're all called to do this," Brown said.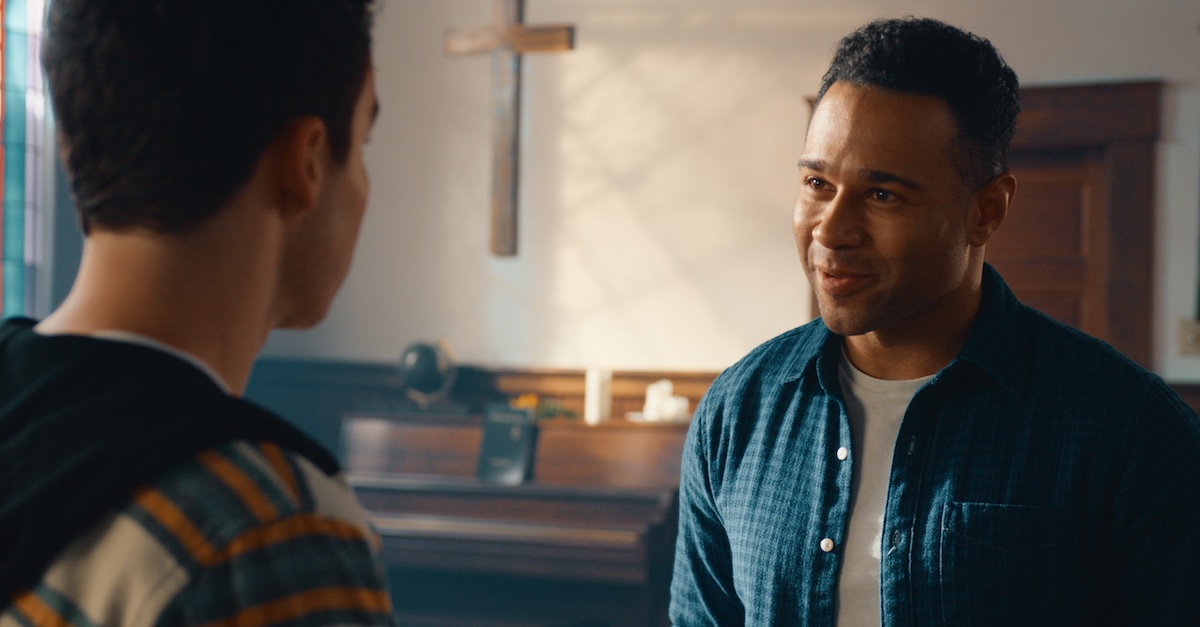 Photo credit: ©CalledHigherStudios; used with permission.

2. It's a Combination of Home Alone and Ernest Goes to Camp
Camp Hideout features the physical comedy of Home Alone and the quirky plot of Ernest Goes to Camp. Like in Home Alone, we laugh at two clueless goons as they chase a youngster but get outwitted at every move. (Among other things, the duo falls into a muddy pit, gets catapulted into a lake, and careens down greasy stairs.) And like Ernest Goes to Camp, Camp Hideout breaks the "fourth wall" of movies by having the lead character, Noah, occasionally talk to the camera. Fortunately, this strategy fits the film's tone and helps advance the plot.
Brown, a producer of the film, said he got the idea for the plot while watching Home Alone with his children. He said his kids watched that classic film "over and over."
"We went on this journey to develop a movie that was fun and entertaining for kids so that we could get their attention and then plant little seeds of the gospel and faith in there," he said.
3. It Has Ties to Back to the Future?
Camp Hideout was produced by a (so far) little-known studio, but it features well-known talent. Christopher Lloyd, the Emmy-winning actor best known for playing "Doc" in the Back to the Future trilogy, portrays a hard-nosed camp leader named Falco who scares the kids with his quirky antics but who has their best interests at heart.
"He makes it so fun…He's perfect for this type of film," director Sean Olson told Crosswalk.
Corbin Bleu of the High School Musical series plays Jake, another camp leader, while Amanda Leighton of This Is Us portrays Selena, Noah's social worker. All three are solid, as is lesser-known actor Ethan Drew, who plays Noah.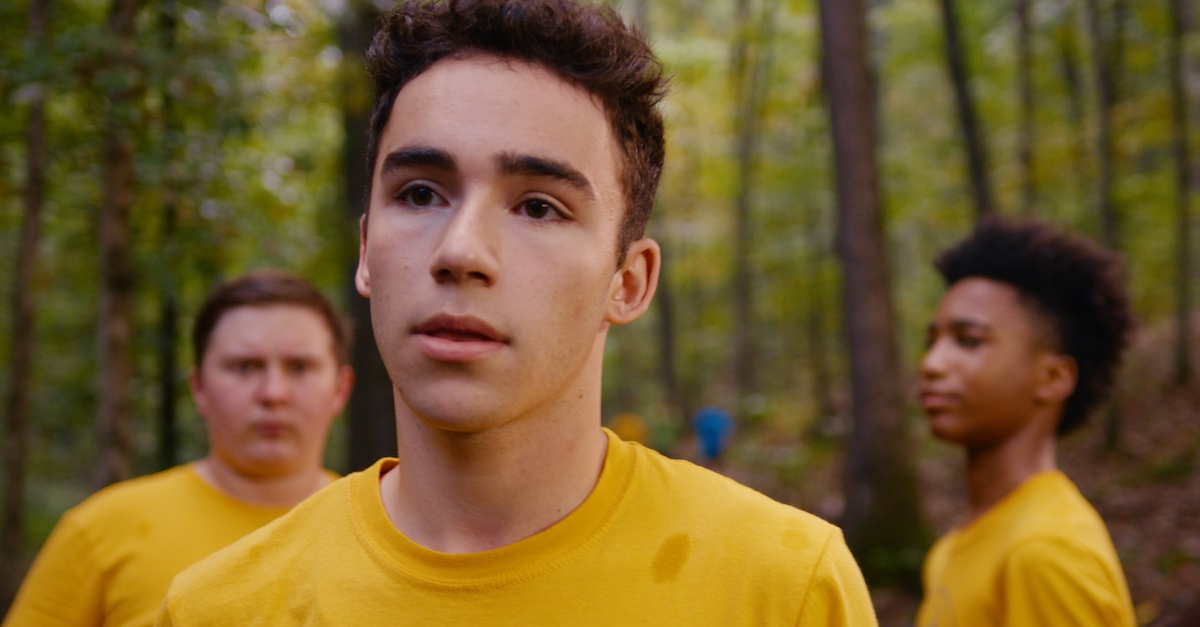 Photo credit: ©CalledHigherStudios; used with permission.

4. It's Family-Friendly and Hilarious
Camp Hideout is an impressive "first film" from Called Higher Studios, which offers audiences a rare treat: a live-action, family-friendly PG comedy. Too often, family films in the comedy genre include elements -- coarse language and sexual innuendo, for example -- that have parents diving for the remote. There is none of that in Camp Hideout.
The humor is truly hilarious. The slapstick is Home Alone quality. Thanks to Lloyd and others, acting is a strength. The film gives the audience a faith-centric message without preaching. It emphasizes God's grace and forgiveness. It reminds us that all people deserve a second chance. (Falco tells Noah that "everybody is reachable.")
Camp Hideout reminds us of films of yesterday, allowing parents and children to enjoy a live-action movie without compromising their beliefs. We need more films like it.
Camp Hideout is rated PG for slapstick violence and thematic elements. It includes no coarse language or sexuality.
Entertainment rating: 4 out of 5 stars.
Family-friendly rating: 5 out of 5 stars.
---
Michael Foust has covered the intersection of faith and news for 20 years. His stories have appeared in Baptist Press, Christianity Today, The Christian Post, the Leaf-Chronicle, the Toronto Star and the Knoxville News-Sentinel.