Temporary Division - Greg Laurie Devotion - September 5, 2023
Crosswalk.com

Tuesday, September 5, 2023
Temporary Division
Therefore, since we have been made right in God's sight by faith, we have peace with God because of what Jesus Christ our Lord has done for us. (Romans 5:1 NLT)
In Matthew 10 we find one of the more controversial statements of Jesus: "Don't imagine that I came to bring peace to the earth! I came not to bring peace, but a sword. 'I have come to set a man against his father, a daughter against her mother, and a daughter-in-law against her mother-in-law. Your enemies will be right in your own household!' " (verses 34–36 NLT).
This must have shocked His listeners. After all, on the night of Jesus' birth, didn't the angels appear to the shepherds and say, "Glory to God in highest heaven, and peace on earth to those with whom God is pleased" (Luke 2:14 NLT)? Is Jesus not the Prince of Peace? What is this about?
It all fits together when we see the big picture.
Yes, it is true that Jesus has ultimately come to bring peace. But before there can be peace, there must be the end of war. And in a war, someone has to win and someone has to lose.
Before we become Christians, we are in a war with God. We're opposed to Him. But when we, by His grace, come to our senses and surrender ourselves to Jesus Christ, we have peace with God.
As Romans 5:1 tells us, "Therefore, since we have been made right in God's sight by faith, we have peace with God because of what Jesus Christ our Lord has done for us" (NLT).
Where we once were divided from God, we now have peace with God.
Yet Jesus said He came "not to bring peace, but a sword." And this is a double-edged sword. Though it's true that it cuts, it also gives life.
What initially wounds ultimately heals, much like a surgeon with a scalpel. We don't feel the pain of the surgeon's scalpel until the anesthesia wears off. But when we realize our life was prolonged because of surgery, we recognize that what temporarily caused us pain ultimately extended our lives.
In the same way, Jesus comes with a sword. Yes, it brings temporary pain when we realize that we're separated from God. But what temporarily causes pain ultimately brings eternal life.
The same is true when you're seeking to live a godly life and it causes division in your family. Don't lament. Instead, think of it this way: it's better to temporarily offend someone who doesn't know Jesus Christ with a convicting message of the gospel and see them ultimately come to faith than to never offend them in any way and see them go into a Christless eternity.
Now, we shouldn't unnecessarily offend family members with our witness. Sometimes this happens, especially with believers who are very new in the faith. They lack something called tact, and they're persecuted not because of their faith but because they're obnoxious.
We must also remember that if we're going to be true disciples, it may bring temporary division. It may even cause temporary pain. But ultimately it could bring the greatest harmony of all.
Copyright © 2023 by Harvest Ministries. All rights reserved.
For more relevant and biblical teaching from Pastor Greg Laurie, go to www.harvest.org
and
Listen to Greg Laurie's daily broadcast on OnePlace.com.
Watch Greg Laurie's weekly television broadcast on LightSource.com.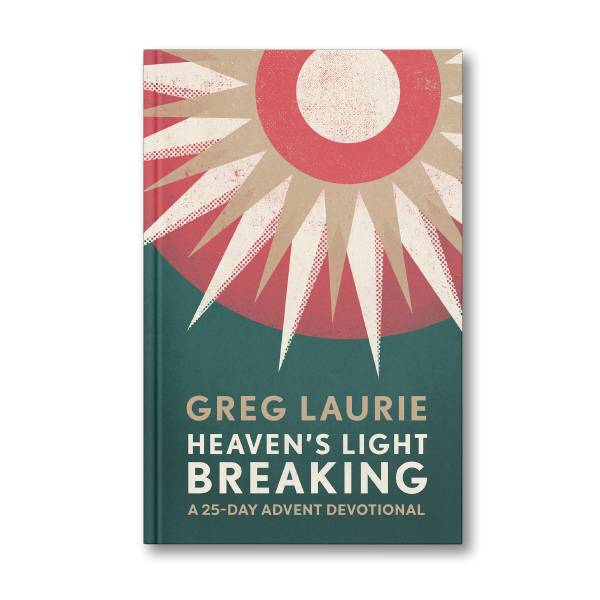 In thanks for your gift, you can receive a copy of Heaven's Light Breaking
Prepare your heart to worship the Savior during the Christmas season with Pastor Greg's new 25-day Advent devotional. Focusing your thoughts on the purpose, promise, and presence of Christ at Christmastime, this insightful devotional can be read individually or as a family. A hardbound copy of Heaven's Light Breaking will be sent to you in thanks for your gift to Harvest Ministries this month.