Our Great Instructor - Truth For Life - January 21
Crosswalk.com

Teach me, O Lord, the way of your statutes.
There is something truly special about learning from a master teacher: an expert in his or her chosen field. Many graduate students select their universities based on the opportunity to work with esteemed professors in their desired specialties. But have you considered that as Christians we have the opportunity and the privilege to learn daily from our Master Teacher, as His Spirit works in our hearts through His word? His instruction is comprehensive, and He promises to do the teaching Himself, with the Bible as our guide. And even better, He does so as an instructor who is also a Father, taking a personal interest in the welfare of His children.
God's instruction is vital. It is vital for beginners in the Christian life. We begin as infants, unaware of God's ways and dealings and consequently unaware of truths about ourselves. But when we become new creations, we cease to take pride in our own opinions, to live for ourselves, or to regard Christ from a worldly point of view
(2 Corinthians 5:12-17). We become ready to hear what God says instead of telling Him what we think. By grace, we learn to see clearly.
God's instruction is also vital for those who are confused. The Bible tells us that we are wayward and foolish people. When the apostle Paul wrote to Timothy, he warned that among his congregations there would always be those "led astray by various passions, always learning and never able to arrive at a knowledge of the truth" (2 Timothy 3:6-7). Only through the Holy Spirit is it possible for us to spiritually mature instead of drifting like children from one idea to another.
His instruction is also vital for the forgetful—and however long we may have been Christians, we are easily forgetful! That's why the Bible tells us again and again to
remember. Paul urged Timothy to "remember Jesus Christ" (2 Timothy 2:8). Jesus urged His disciples to "remember Lot's wife" (Luke 17:32), who looked and turned back. Ecclesiastes calls out to us, "Remember also your Creator in the days of your youth" (Ecclesiastes 12:1). Indeed, the ministry of teaching and preaching is essentially a ministry of reminders—and so are our daily personal devotional times.
Charles Spurgeon once said, "He who has made you his child, will put you to school, and teach you until you shall know the Lord Jesus as the way, the truth, and the life."[1] When we read or listen to Bible teaching, we participate in a divine dialogue and begin to experience deep-seated heart change. In our core, we know that holy instruction is taking place—we are being instructed by the very one who inspired the book whose pages we are studying. This is what God enables His servants to do. What an opportunity, and privilege, it is to open His word, anticipate the work of His Spirit, and pray, "Teach me, O LORD, the way of your statutes"!
As a thank-you from us for your gift, we'll send along this month's resource: How Christianity Transformed the World by Sharon James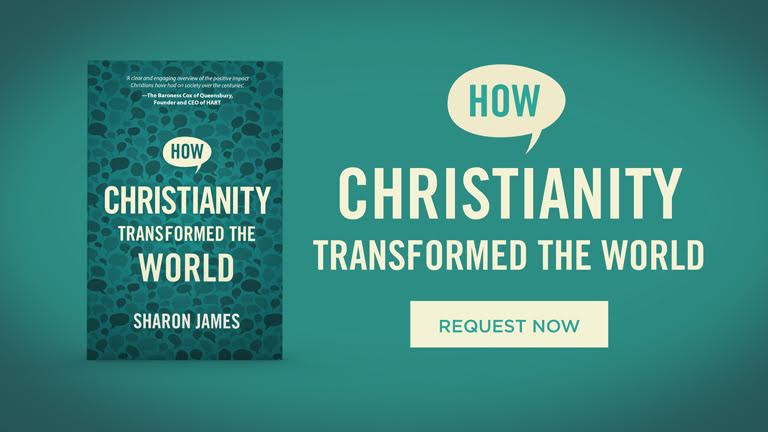 Click here to learn more about Truth For Life
Devotional material is taken from the Truth For Life daily devotional by Alistair Begg, published by The Good Book Company, thegoodbook.com. Used by Truth For Life with permission. Copyright © 2021, The Good Book Company.