5 Christian Football Players Who Love Jesus On and Off the Field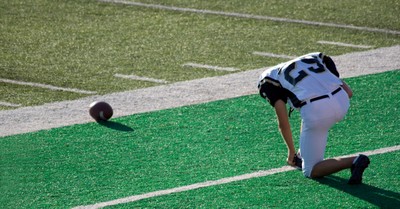 By Whitney Hopler, Crosswalk.com
The National Football League (NFL) is full of players who love Jesus. Many Christian football players say their relationships with Jesus are what keeps them strong, whether they win or lose a game. They speak openly of prayer, service, and other ways they put their faith into action. As much as football players are sometimes idolized for their fame and awesome athletic skills, Christian football players give the glory to God, who is inspiring people through their lives. There is a multitude of Christian football players, but here (in no particular order) are 5 players who are strong examples of loving Jesus both on and off the field.
1. Tim Tebow
Known for kneeling on game fields in prayer, Tim inspired others to do so, in an action that some people call "Tebowing". Tim is a free agent who has played both football and baseball professionally. In football, Tim played quarterback and tight end positions for a variety of teams, and has also served as a football commentator on television. Throughout all the changes in his career, Tim has said, "I'm blessed, because of my faith, that I don't have to worry about the future because I know who holds my future." Tim speaks widely about his Christian faith – on television, and in speeches at places such as churches, schools, prisons, conferences, and anywhere else he can visit to help inspire people. Taking every opportunity to tell people about his faith is important to him, Tim has said, in order to point people to the ultimate source of hope. In response to comments that he is outspoken, Tim replied: "Being outspoken about my faith isn't just something that I do; it's who I am because my faith isn't just a little piece of my life. It is my life. It's not a question of whether I'm outspoken about it or not. I'm definitely not ashamed of it."
2. Damar Hamlin
People across the world prayed for Buffalo Bills safety Damar Hamlin after he suffered a cardiac arrest during a Monday Night Football game and was resuscitated on the field. The NFL posted the message "Pray for Damar" across its social media accounts. Damar, who made a remarkable recovery, served as an example of the power of prayer at work. He grew up in an atmosphere of poverty and crime, seeing his dad go to prison and several of his friends murdered. But Damar credits his Christian faith for empowering him to overcome challenges. "I see myself through God's eyes, not anyone else's," Damar once wrote on Twitter. Prior to his injury, Damar was inspired by his faith to start a fund to provide toys for children in need. After he was injured, people who prayed for his recovery donated millions of dollars to that fund. Damar is known for generously helping others who need encouragement. He often returned to his former high school and his former university to encourage students to trust God as they learn and grow, to pray for them, and to mentor them.
3. Darrell Green
For nearly 20 years, cornerback Darrell Green played for the Washington Redskins (now the Washington Commanders), winning numerous accolades, including the title of the "NFL's Fastest Man" and later being inducted into the Pro Football Hall of Fame. But Darrell consistently pointed to Jesus as the source of his success. I once interviewed Darrell, his teammates, and their team chaplain about their Bible study for a newspaper article. Green, who led the study, spoke passionately about the power of God's Word to empower people to be their best and do their best in any situation. He also emphasized the importance of living out the Bible's principles in order to fulfill God's purposes – especially in centering our identities in our relationships with God, rather than in anything else. In the purpose chapter of my book Wake Up to Wonder, I describe well-being research showing just how empowering that can be for us. Green and his wife Jewel run a faith-based foundation that works to empower children, and his own grown children (one of whom is a pastor) are also centering their lives on their relationships with Jesus. Darrell told CBN in an interview, "I like when people … see that I look like Jesus. And my actions look like Jesus' actions. … I hope they do in time. That would be my goal."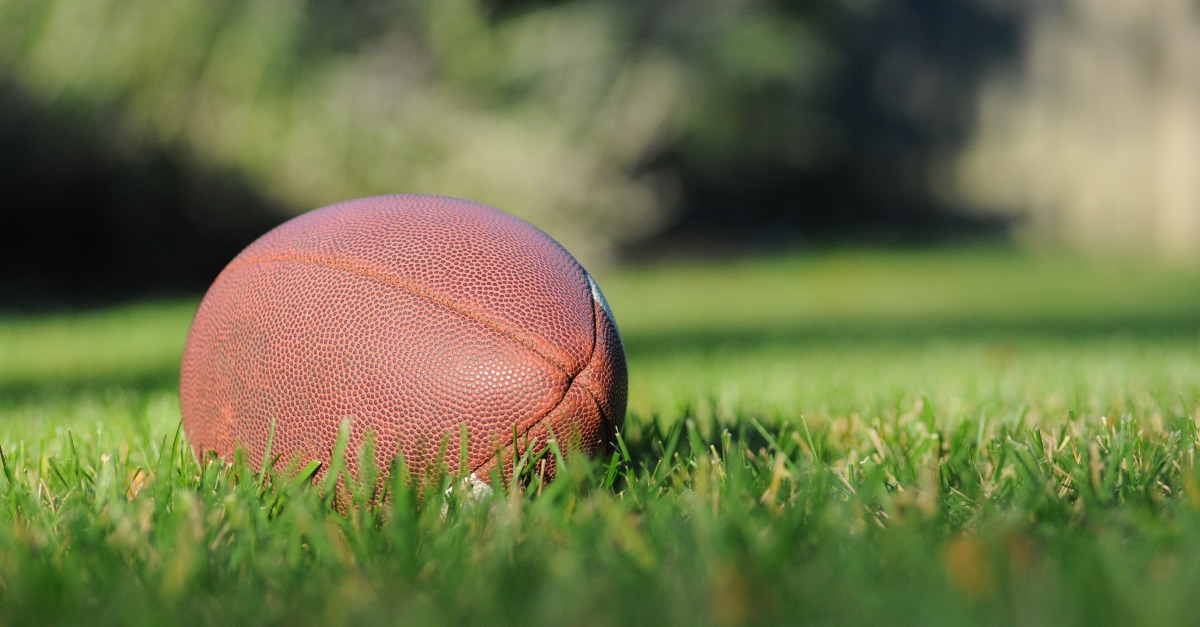 Photo Credit: Ben Hershey/Unsplash
4. Kurt Warner
While celebrating winning Super Bowl XXXIV with the St. Louis Rams and his Most Valuable Player award, quarterback Kurt Warner gave thanks to God in an ABC interview: "Well, first things first, I've got to thank my Lord and Savior up above – thank you, Jesus!" Kurt, who went on to play for the New York Giants and Arizona Cardinals before retiring, often speaks about his Christian faith as the most important part of his life. Kurt has said about the relationship between football and his faith: "One thing faith always did for me is it gave me perspective that, yeah, I was to maximize my gift and talents in the area of football, but it was always a means to glorify God and represent God." A movie called American Underdog focuses on Kurt's faith in Jesus and is based on his life. Kurt went from working in a grocery store to playing in the NFL, waiting several years to be drafted, and finally winning a Super Bowl – trusting God to lead him in all seasons of his life. Kurt and his wife Brenda started the First Things First Foundation together to help children, and have said their faith motivates them to do frequent volunteer work for a variety of other charitable organizations.
5. Trevor Lawrence
Confidence, for Jacksonville Jaguars quarterback Trevor Lawrence, comes from his faith in Jesus. He reads Philippians 4:6-7 before every game: "Do not be anxious about anything, but in every situation, by prayer and petition, with thanksgiving, present your requests to God. And the peace of God, which transcends all understanding, will guard your hearts and your minds in Christ Jesus." Trevor emphasizes that success or failure on the football field isn't what defines him – instead, it's his relationship with Jesus. The NFL is highly competitive, and NFL players know their careers can end anytime with an injury, a lost game, or another challenge. No matter what happens in his NFL career, Trevor has said, he can remain confident because he centers his life around his faith rather than football. "Football's important to me, but it's not my life," he said in a Clemson Insider interview. "It's not the biggest thing in my life. I would say my faith is. That just comes from kind of knowing who I am outside of that. I just know, no matter how big the situation is, it is not really going to define me … I put my identity in what Christ says, who he thinks I am and who I know that he says I am. Like I said, it really does not matter what people think of me or how good they think I play. That does not really matter. That has been a big thing for me, in my situation, just knowing that and having confidence in that."
Conclusion
All NFL football players attract attention for their athletic skills in widely watched games. But Christian football players use that attention to direct people to something greater than football: faith in Jesus. Whether they win or lose their games, Christian football players win the game of life by trusting Jesus – and they inspire fans to do the same.
Photo Credit: ©Getty Images/J. Bryson
---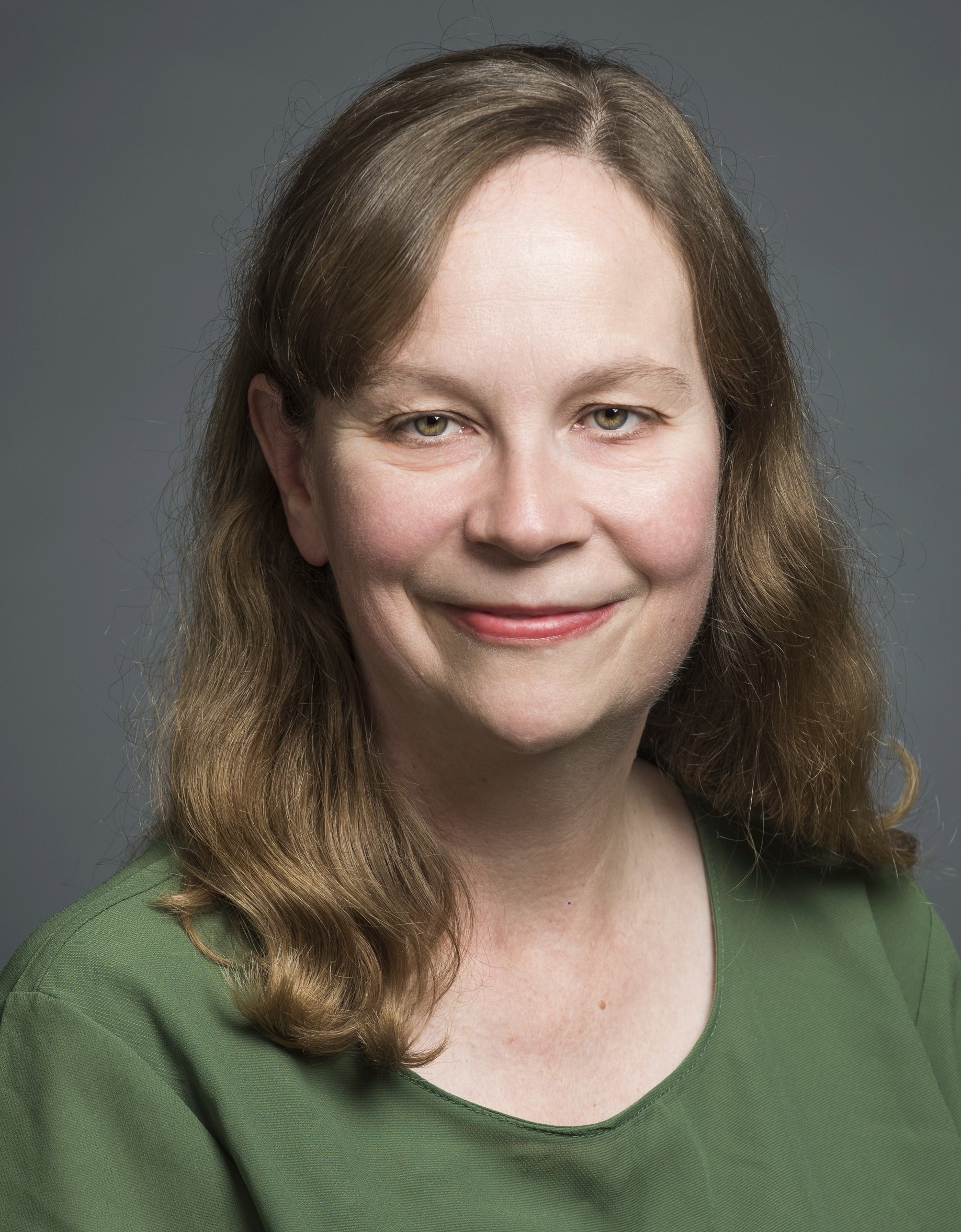 Whitney Hopler is the author of the Wake Up to Wonder book and the Wake Up to Wonder blog, which help people thrive through experiencing awe. She leads the communications work at George Mason University's Center for the Advancement of Well-Being. Whitney has served as a writer, editor, and website developer for leading media organizations, including Crosswalk.com, The Salvation Army USA's national publications, and Dotdash.com (where she produced a popular channel on angels and miracles). She has also written the young adult novel Dream Factory. Connect with Whitney on Twitter and Facebook.