7 Practices of Physical Rest to Improve Your Spiritual and Mental Health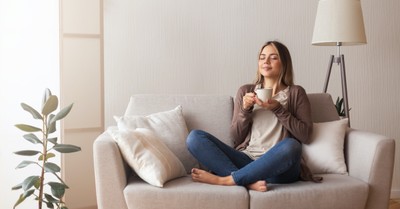 By Erin A. Barry, Crosswalk.com
A client of mine returned from a 10-day vacation with her husband. They left their three school-age children with his mother and escaped to a Caribbean resort. They lay around the pool, ate good food, and enjoyed each other's company. She felt the pressure lift. Her husband commented that he was delighted she was her old self again. She felt the difference, too, and it caused her to pause. It was more than the contrast of being on vacation versus the responsibility of life. She became aware of the unrest in her soul. She returned home and immediately felt the loss of her "old self" again. "How do I change?" she asked. "I feel like I should know, but I am right back in my old pattern."
Like my client, many of us need to pause and reflect on our lives. For example, how often have you said the following statements? I am too busy! There are not enough hours in the day! I can't get it all done! Calgon take me away! (Okay, you need to be over 45 years old to understand that reference.)
We need to ask ourselves and honestly answer, what is driving me to live the way I am? Where do I believe my value comes from? Am I trying to fill an emptiness in my soul that only God can fill?
We tend to live our lives at a crazy pace and value productivity to a fault. In the Journal of Consumer Research Volume 44 Issue 1, "a busy and overworked lifestyle, rather than a leisurely lifestyle, has become an aspirational status symbol." The article explains that in the past, we measured success by material gain and how we spent money, but now we think of status in relation to time. "A series of studies shows that the positive inferences of status in response to busyness and lack of leisure time are driven by the perception that a busy person possesses desired human capital characteristics. (e.g., competence and ambition)."
Can you relate to this pressure to always be doing something productive? The mindset is not limited to those in the marketplace. It causes burnt-out moms, overbooked children, and even our churches can mistakenly equate busyness with strong spirituality. Overextending ourselves can lead to physical/emotional issues such as fatigue and chronic stress and spiritual issues such as disconnection and hopelessness.
This is not the abundant life promised to us in the Bible.
I Will Give You Rest
Jeremiah 31:25" For I have satisfied the weary soul and every sorrowful soul have I replenished."
"Research indicates that an individual's perceived level of busyness may be heavily connected to their self-worth, as well as how others view their status… Individuals who are busy by choice may feel needed, in demand, and important, thus elevating their feelings of self-worth." 1
The research results support what we already know from God's Word. We often try to find wholeness, purpose, and value through worldly promises, but this striving only leaves us tired and empty. We find the rest our souls are seeking through a relationship with God and living according to His principles.
God will satisfy our souls, but we must take the time to connect with Him. "Corrie ten Boom once said that if the devil can't make you sin, he will make you busy. There's truth in that. Both sin and busyness have the exact same effect – they cut off your connection to God, to other people, and even to your own soul." 2
There are changes we can make. They are not another "to-do list" but practices that can help provide space so we can intentionally find rest for our souls.
Practices to Help Us Find Rest For Our Souls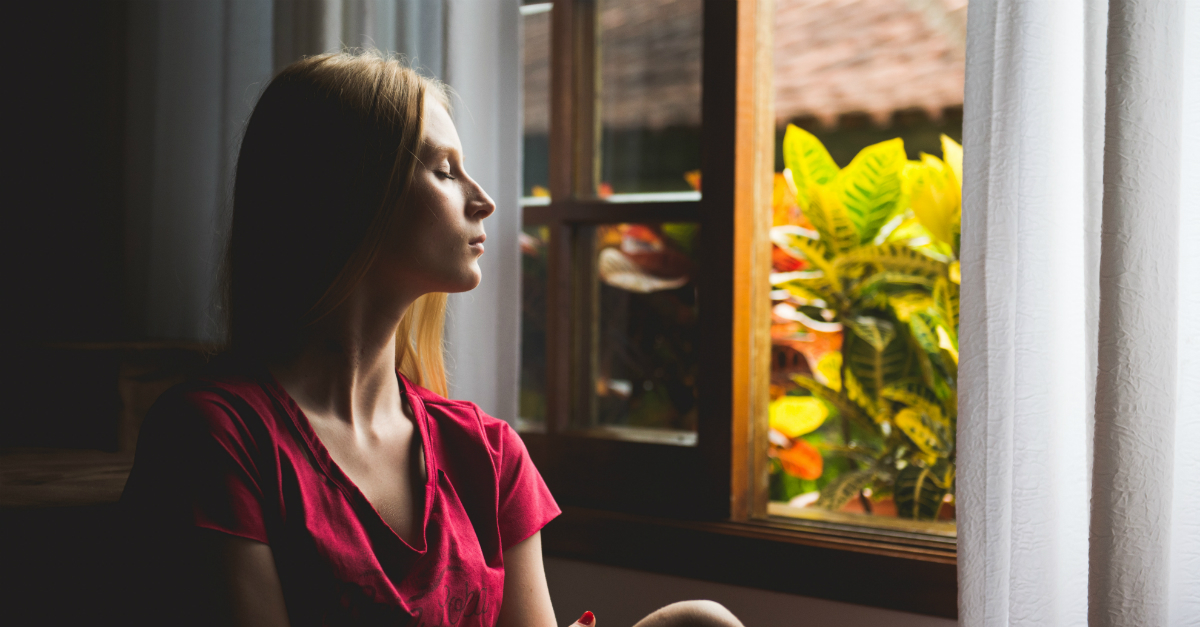 Photo credit: ©Unsplash/Natalia Figueredo
1. Sin (Confess)
1 John 1:9 "If we confess our sins, he is faithful and just and to forgive us our sins and cleanse us from all unrighteousness."
As a younger Christian, I felt a lot of guilt for my sin. Feeling guilt is good if it leads to confession and repentance. But in my shame, I felt like I had to suffer for an extended period before I could come to God for forgiveness and restoration. Nothing could be further from the truth! I remember the relief I felt when I realized that God immediately restored me once I confessed and repented. From then on, I learned to confess my sins quickly.
The first place to find rest for our souls is to ensure we are right with the Lord. That is why Jesus died on the cross. Confession, repentance, and restoration are our paths to peace.
2. Striving (Cease)
Psalm 46:10 "Cease striving and know that I am God; I will be exalted among the nations, I will be exalted in the earth."
Striving is working from our own strength and effort. It is an endless pursuit because we are never enough. But when we exalt God and rightfully recognize Him as master, we are released from the pressure to perform. Through the Holy Spirit's power, we choose to cease striving and magnify God.
3. Slow Down
Mark 6:31 "Then, because so many people were coming and going that they did not even have a chance to eat, he said to them, "Come with me by yourselves to a quiet place and get some rest."
The disciples were ministering to the people, which is honorable, but not at the cost of ignoring their own needs. Jesus reminds them that they have limitations and that it is important to pay attention to them. Our pastor always put it this way, "There will always be more need than you can meet and more opportunity than you should take." Ignoring our limitations is not only a weakness we can experience in ministry. As parents, we can be driven too hard to provide every opportunity for our children. Or we can sacrifice too much to advance our careers. Slowing down creates the opportunity for reflection and for the Lord to tell us how He wants us to use our time. Then from that place of rest, we can adjust.
4. Seclusion and Solitude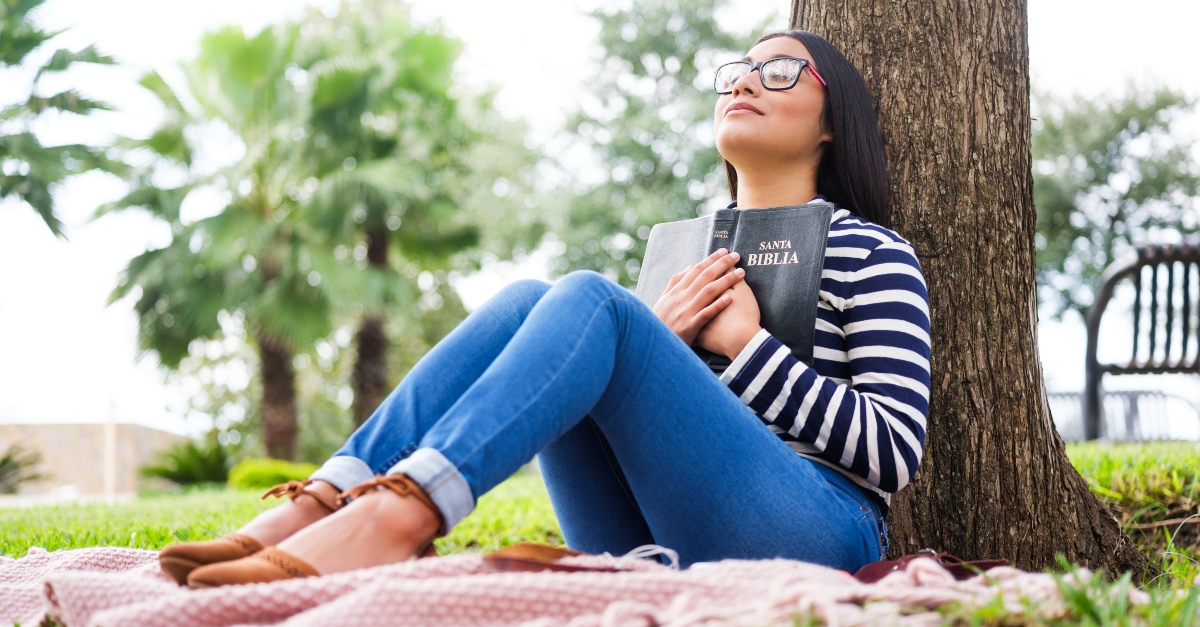 Photo Credit: ©iStock/Getty Images Plus/aldomurillo
Luke 4:42 "At daybreak, Jesus went out to a solitary place. The people were looking for him, and when they came to where he was, they tried to keep him from leaving them."
Luke 5:16 "But Jesus often withdrew to the wilderness for prayer."
The crowd had their ideas of what Jesus should do and where he should be. We will face the same pressure. People will want us to give more. They will have ideas of how we should spend our time, live our lives, and invest our resources. The list goes on. I like how it is Jesus who initiates the action of withdrawing. He is in touch with what he needs to sustain His calling. Like Him, we must learn to be sensitive to the Holy Spirit and be willing to let others' inappropriate expectations be disappointed.
Jesus withdrew to be alone and pray. But I find it interesting that he goes to the wilderness. Obviously, he lived in a more remote environment overall than we do, but I wonder if retreating to nature added to the benefits Jesus received from his secluded prayer.
There is a lot of documentation on the healing benefits of being in nature. The article Nurtured by Nature reports studies that demonstrate nature benefits our mental health and cognition. It shares research that supports how being in nature boasts our mood, reduces stress, and "is associated with increases in happiness, subjective well-being, positive affect, positive social interactions and a sense of meaning and purpose in life, as well as decreases in mental distress." It also lists cognitive benefits such as "being exposed to natural environments improves working memory, cognitive flexibility, and attentional control, while exposure to urban environments is linked to attention deficits."
Not to say that all struggles would disappear if we went outside, but it does remind us that along with taking breaks to reflect and pray, there is value in spending time in creation.
5. Silence and Stillness
Ps. 46:10 "Be still and know that I am God."
Ps. 62:5 "My soul, wait in silence for God only, for my hope is from Him."
In the article, An Ode to Silence: Why You Need it in Your Life, Clinical health psychologist Amy Sullivan, PsyD, ABPP, states, "Learning to sit in stillness and self-reflect is one of the greatest gifts we can give ourselves…When we look internally and delve deeper into our value system and wants and needs, we can communicate at a deeper level. We have to foster that ability."
I am grateful for the conveniences of technology, but I recognize how easily it interrupts. T.V., Social Media, computers, and phones keep us from being still. Even their presence is a distraction. I recently read that having our phone in our room at night interferes with our sleep because the awareness of its presence keeps our minds alert and awake.
We live in an age of constant noise and the assault of too much information. According to Comparitech, "the average American spending 7 hours looking at a screen each day." Steady stimulation makes us anxious and keeps us from processing our thoughts and feelings. We need to turn off the commotion in our minds so we can hear God. God is always speaking to us. We need to be still enough to hear.
6. Study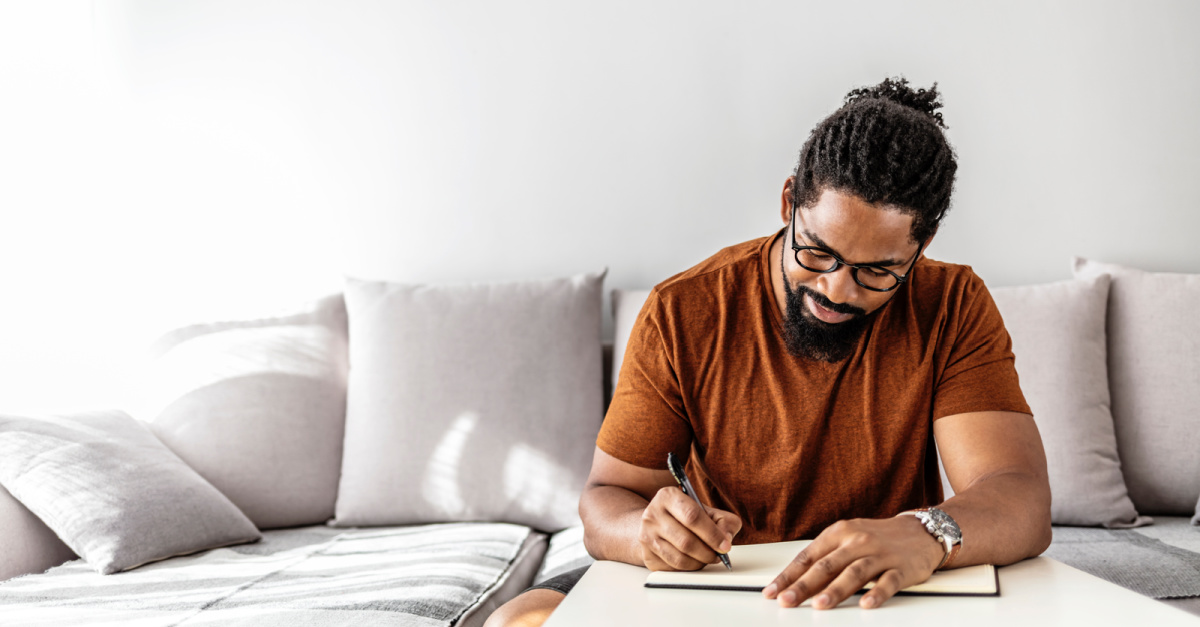 Photo credit: ©Getty Images/ljubaphoto
Ezra 7:10 Now, Ezra had determined in his heart to study the law of the Lord, obey it, and teach its statutes and ordinances in Israel.
2 Tim 2:15 "Study and do your best to present yourself to God approved…"
Often, we assimilate ideas unaware. They are marketed through cultural messaging. Before we know it, we embrace a mindset without even weighing the truth of its claims. Reading, studying, and meditating on Scripture helps us to identify if there are areas where we are off base. It also grows our relationship with God and strengthens our trust in Him.
7. Subdue (Yokes)
Matthew 11:30 "For My yoke is easy, and My burden is light."
A yoke is a wooden harness fastened to oxen so they can pull a load. The yokes are often individually fitted with the oxen in mind that will use them. Likewise, God has works in advance for us to do. (Eph 2:10) They align with who God has created us to be. His yoke is easy, and His burden is light because God knows us and what tasks we are to manage through the empowering of the Holy Spirit.
Before her trip, my client was functioning in a state of fight or flight and had accepted her tension and anxiety as normal. She was stressed out trying to maintain the pace she thought was expected. By removing herself from her routine, she felt peace and hope she hadn't felt for a long time. She was able to see her routine through God's eyes and saw it was robbing her of both emotional and spiritual well-being. She decided to begin working towards a healthier balance. It meant slowing down, making some difficult changes, and dealing with some judgment by others whose expectations she would no longer meet. But she knew it was the only way to free her weary soul.
Matt 11:28-29 "Come to me, all you who are weary and burdened, and I will give you rest. Take my yoke upon you and learn from me, for I am gentle and humble in heart, and you will find rest for your souls."
Sources:
1. Clarke, J. (2022). How Constantly Being Busy Affects Your Well-Being. Verywell Mind.https://www.veywellmind.com/how -the-glorification-of-busyness-impacts-our-well-being-4175360
2. Comer, J. M. (2019). The Ruthless Elimination of Hurry: How to stay emotionally healthy and spiritually alive in the chaos of the modern world. Hachette UK.
Photo credit: ©GettyImages/Prostock-Studio
Erin A. Barry is an author, speaker, counselor, and educational consultant. With a bachelor's degree in education and an NCCA master's of arts in clinical Christian counseling, Erin has an advanced certification in sexual therapy and is working on her doctorate in Christian counseling. She is the author of, Yes, You Can Homeschool! The Terrified Parent's Companion To Homeschool Success. She and her husband, Brett, are founders of The Home Educated Mind, a Christ-centered community dedicated to providing materials and support for Christian parents.
Related podcast:
The views and opinions expressed in this podcast are those of the speakers and do not necessarily reflect the views or positions of Salem Web Network and Salem Media Group.
So when sin is not being confronted, or even viewed as sin at all, it's time to address it with the hope of gently helping to restore believers caught in its web. Here are 10 sins that often go overlooked in Christian community.
Stock Footage & Music Courtesy of Soundstripe.com Thumbnail by Getty Images