5 Ways to Live in God's Vision Instead of the World's Opinions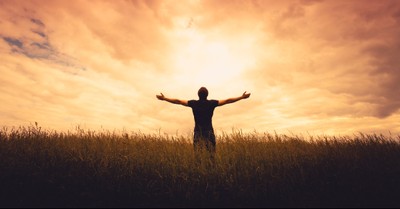 By Barbara Latta, Crosswalk.com
Influences from doctrines that are contradictory to biblical principles surround us. Everything we see and hear can create a vision that pulls us toward those attitudes. While there are some positive influences out there, in most cases we hear bad news, violence, and political rants that leave us shaking our heads in disbelief. These reports can leave us feeling hopeless and depressed.
What can we do to prevent these cultural vibes from taking over our thought processes?
We must take command of what we allow to influence our thinking. We can develop holy ideals by following the Lord's directives instead of listening to society's observations and values.
"Blessed is the one who does not walk in step with the wicked or stand in the way that sinners take or sit in the company of mockers, but whose delight is in the law of the Lord, and who meditates on his law day and night. That person is like a tree planted by streams of water, which yields its fruit in season and whose leaf does not wither—whatever they do prospers." (Psalm 1:1-3 NIV)
One of our goals for this year should be to keep our minds free from contamination by the philosophies of doubt and fear. We can apply the Bible's directives to all areas of life.
Here are 5 ways to live in God's vision instead of the world's opinions.
Photo Credit: ©iStock/Getty Images Plus/FotoMaximum
1. Health
Our mind is where the enemy takes root. If we constantly think sickness, weariness, and frailty, we weaken our body with our thoughts. We don't have to welcome flu season simply because a commercial tells us it is time for those germs to inhabit the air. And in the last two years, fears regarding contracting COVID have caused paranoia to inhabit multitudes.
Doctors and medical treatments are a gift from the Creator. He put the knowledge of how the body works in people gifted with a scientific brain. He put healing properties into a myriad of plants. This tells us our heavenly Father wants us to be well and whole.
One way to stay in good health is to have the right attitude about our bodies.
The Almighty's plan for wellness:
Our first line of defense is to meditate on heavenly medicine. "My son, pay attention to what I say; turn your ear to my words. Do not let them out of your sight, keep them within your heart; for they are life to those who find them and health to one's whole body." (Proverbs 4:20-22)
Our bodies should be treated as holy. "Do you not know that your bodies are temples of the Holy Spirit, who is in you, whom you have received from God? You are not your own; you were bought at a price. Therefore honor God with your bodies." (1 Corinthians 6:19-20)
The Spirit wants us to be well. "Dear friend, I pray that you may enjoy good health and that all may go well with you, even as your soul is getting along well." (3 John 1:2)
A positive attitude and laughter. "A cheerful heart is good medicine, but a crushed spirit dries up the bones." (Proverbs 17:22)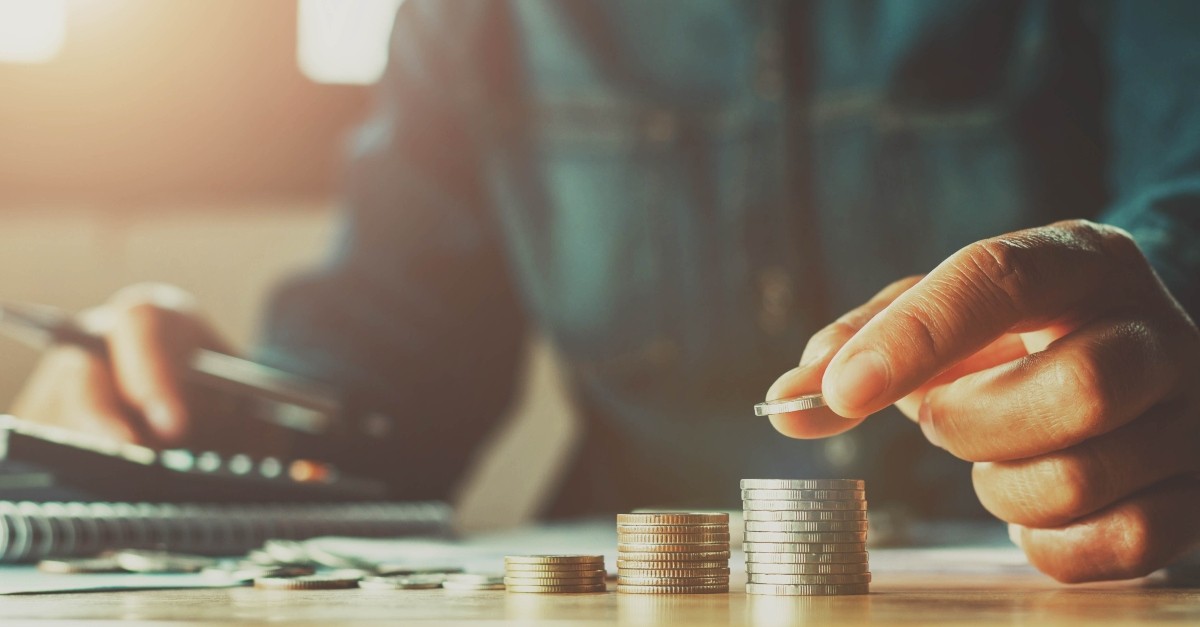 2. Finances
The world's image of money is to grab all you can and hold on to it with a tight fist. Stealing isn't punished in some cases if the amount stolen is less than a designated amount.
Financial institutions encourage debt because high interest rates absorb more income for companies. Advertisements for the shiny automobile and latest technology call to the human desire to obtain more. Easy payment plans are the bait that grabs a signature on the dotted line resulting in several years of monthly payments that may be more than a person can afford.
The Lord's ideal for money is to give, work diligently for our pay, and avoid owing more than we can pay back. While it is difficult to avoid all liabilities, the Lord doesn't want us to be bogged down with a financial burden.
Our Father's wisdom for handling money:
Make God more important than possessions. "For where your treasure is, there your heart will be also." (Matthew 6:21)
Offer our first fruits back to Him. "Bring the whole tithe into the storehouse, that there may be food in my house. Test me in this," says the Lord Almighty, "and see if I will not throw open the floodgates of heaven and pour out so much blessing that there will not be room enough to store it." (Malachi 3:10)
Work honestly, diligently, and avoid get rich quick schemes. "Lazy hands make for poverty, but diligent hands bring wealth" (Proverbs 10:4)
Avoid debt when possible. The rich rule over the poor, and the borrower is a slave to the lender. (Proverbs 22:6)
3. Family
Modern society's concept of family is distorted. Legislation in some states allow people of the same sex to marry and also to adopt children. Abortion devalues life. Lack of discipline in kids produces rebellious teens and disrespect for authority.
Child abuse occurs more often than we know because behind closed doors the incidents can be hidden.
Our heavenly Father's mission for the family is value, honor, forgiveness, and proper training.
He values life. "Children are a heritage from the Lord, offspring a reward from him." (Psalm 127:3)
His vision is for respect and honor. "Honor your father and your mother, so that you may live long in the land the Lord your God is giving you." (Exodus 20:12)
"Children, obey your parents in everything, for this pleases the Lord." (Colossians 3:20)
"However, each one of you also must love his wife as he loves himself, and the wife must respect her husband." (Ephesians 5:33)
Train through love and patience. "Start children off on the way they should go, and even when they are old they will not turn from it." (Proverbs 22:6)
"Fathers, do not exasperate your children; instead, bring them up in the training and instruction of the Lord." (Ephesians 6:4)
Photo Credit: ©GettyImages/lovelyday12
4. Self-Esteem
Humanity searches for meaning and purpose. The atmosphere swirls with proposed answers to the dilemma of inferiority, comparison, and lack of value. Some books and podcasts offer solutions that never satisfy because they are based on self. Self cannot satisfy because self is empty without Christ.
We need Christ-esteem rather than seeking self-improvement. He is the only one who can give value to a person. Our identity should come from our Savior, not other people.
Our Redeemer's image for self-worth:
To give us a purpose. "For we are God's handiwork, created in Christ Jesus to do good works, which God prepared in advance for us to do." (Ephesians 2:10)
To see us through His eyes. "The Lord does not look at the things people look at. People look at the outward appearance, but the Lord looks at the heart." (1 Samuel 16:7b)
To give us His Spirit to recognize truth. "You, dear children, are from God and have overcome them, because the one who is in you is greater than the one who is in the world. They are from the world and therefore speak from the viewpoint of the world, and the world listens to them. We are from God, and whoever knows God listens to us; but whoever is not from God does not listen to us. This is how we recognize the Spirit of truth and the spirit of falsehood." (1 John 4:4-6)
To be accepted and not condemned. "Therefore, there is now no condemnation for those who are in Christ Jesus." (Romans 8:1)
5. Conversation
All one has to do is turn on a device and words we don't want to hear may come blaring out of it. A walk down the street can bring snippets of offensive dialogue to our ears. What once got a youth's mouth washed out with soap has now become a fashion statement. Celebrities and music artists promote this type of conversation and are emulated as icons of status.
Gossip and spreading rumors are not viewed as wrong or hurtful. A juicy tidbit provides entertainment as evidenced by a myriad of television talk shows. Lying is not only normal, but also expected if it gets someone ahead.
The Lord's vision for our words:
Think before we speak. "Do not let any unwholesome talk come out of your mouths, but only what is helpful for building others up according to their needs, that it may benefit those who listen." (Ephesians 4:29)
Avoid repeating rumors. "A perverse person stirs up conflict, and a gossip separates close friends." (Proverbs 16:28)
Only speak the truth. "A wicked person listens to deceitful lips; a liar pays attention to a destructive tongue." (Proverbs 17:4)
Use words for encouragement. "Gracious words are a honeycomb, sweet to the soul and healing to the bones." (Proverbs 16:24)
Set a Vision Precedent
We can seek the most sacred book of wisdom and find other areas of life we need visions for. If we adopt these precepts for 2022, we can carry our view over to each successive year. We can develop the habit of depending upon heaven's values for our mindsets and become like the tree planted by streams of water. Everything we do can prosper.
"Therefore, I urge you, brothers and sisters, in view of God's mercy, to offer your bodies as a living sacrifice, holy and pleasing to God—this is your true and proper worship. Do not conform to the pattern of this world, but be transformed by the renewing of your mind. Then you will be able to test and approve what God's will is—his good, pleasing and perfect will." (Romans 12:1-2)
Photo Credit: ©Getty Images/monkeybusinessimages