What Is Lust? 4 Ways to Avoid Falling into This Sin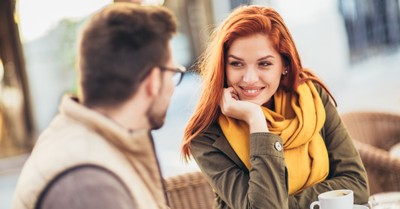 By Brittany Rust, Crosswalk.com
What Is Lust and Is it a Sin?
According to Baker's Biblical Dictionary, Lust is "a strong craving or desire, often of a sexual nature. Though used relatively infrequently (twenty-nine times) in Scripture, a common theme can be seen running through its occurrences. The word is never used in a positive context; rather, it is always seen in a negative light, relating primarily either to a strong desire for sexual immorality or idolatrous worship."
Furthermore, Baker states "It is obvious from John's writings that our lusts do not come from God but from the world. However, we are reminded by John that the world and its desires (lusts) pass away, whereas "the man who does the will of God lives forever" ( 1 John 2:16-17 ). Here we see that our lusts are in direct violation of God's perfect will, because they usually are misdirected, moving and leading us away from God to our own selfish desires.
Our lusts have a very powerful influence on our actions if they are not caught and corrected immediately. We must remember that lust occurs in the mind and is not a physical action in and of itself. It does, however, have great potential of becoming an action — indeed a very damaging action. That is why we must heed the admonition of Paul in 2 Corinthians 10:5: "We demolish arguments and every pretension that sets itself up against the knowledge of God, and we take captive every thought to make it obedient to Christ."
Lust is defined as sinful longing - the inward sin which leads to the falling away from God ( Romans 1:21 ). Lust, the origin of sin, has its place in the heart to act upon impulses.
Marriage and Sexual Intimacy
"Therefore a man shall leave his father and his mother and hold fast to his wife, and they shall become one flesh." Genesis 2:24 (ESV)
God's design for sexuality was intended for one woman and one man within the bonds of marriage. It was His desire all along for sexual intimacy to be shared and enjoyed within marriage, and that has not changed. Yet, our culture has hijacked God's intention for sexuality and turned much of this desire into a lust issue. Lust, essentially, is a sexual inclination that does not include the value of people or God at its center and also lies outside the boundaries of God's design. Pornography. Masturbation. Homosexuality. Sex outside of marriage and or with multiple partners. These are all acts outside of His will that extract others and God for self-interest.
We see it everywhere, too. And every form is accepted. In fact, our society parades around that people can find freedom in sex and how it's a tool to express one's identity. But we've missed the mark and made a mess of it. Lust leads to sin, and sin destroys. Paul gives a stern warning against lust in 1 Thessalonians 4:1-8.
"Finally, then, brothers, we ask and urge you in the Lord Jesus, that as you received from us how you ought to walk and to please God, just as you are doing, that you do so more and more. For you know what instructions we gave you through the Lord Jesus. For this is the will of God, your sanctification: that you abstain from sexual immorality; that each one of you know how to control his own body in holiness and honor, not in the passion of lust like the Gentiles who do not know God; that no one transgress and wrong his brother in this matter, because the Lord is an avenger in all these things, as we told you beforehand and solemnly warned you. For God has not called us for impurity, but in holiness. Therefore whoever disregards this, disregards not man but God, who gives his Holy Spirit to you."
Thankfully, we serve a gracious God who covers what sex and lust have exposed in our lives. He is a God of redemption and restoration. And I know this first hand. Growing up, I struggled with an addiction to pornography and masturbation. But now I can testify to you that God set me free from both after I gave my heart to Him.
But the sexual addiction still had a root, deep down, and it came bursting out in my twenties. When I was in ministry at a large church in the Midwest, I did the very thing I said I never do: had sex outside of marriage. I brought confession before my pastors, and I am so thankful they walked that journey with me in love and grace. But they didn't cover it up, either (as none should). I had to step out of ministry, and my life came crumbling down in many ways after that. I thought I wasn't worthy of His redemption, and it took me some time to come to a place where I received what He already wanted to do for me.
I now love telling people about this amazing God who extended to me unmerited grace and restored my life! But as you can see, sin had a cost. Lust took me down hard and shattered my life. And as gracious as God is, it's not an endorsement to sin as you'd like. Jesus said in John 8:11, "Neither do I condemn you; go, and from now on sin no more." You should be alert in your pursuit not to sin, to guard against the lust of the flesh.
Four Ways to Avoid and Overcome Lust
1. Admit Your Weakness
You must first realize that there is no sin you are exempt from committing. In fact, temptation of any kind can come to anyone. To say you "would never" do that or engage in this sin is both proud and dangerous. Admit that you are not strong enough to refrain from all things and realize you need to guard yourself against temptation in all areas of your life.
2. Put on the Armor of God
The armor of God, as outlined in Ephesians 6, details how you should spiritually dress each and every day. You must intentionally put each piece on if you want to be protected from the enemy's schemes. And it also provides you with a defense mechanism—the Word of God. You'll need this armor to withstand temptation.
3. Battle with Scripture
Remember, the Word of God is your only defense weapon when it comes to the Armor of God. It's what Jesus used in the wilderness to fight Satan's attempt to throw him off. If Jesus used it to resist temptation, then we should too. Find verses that strengthen you against the temptations you are guarding against and memorize them. Then, when temptation comes calling, recite those verses as a weapon against the enemy.
4. Establish Boundaries
Boundaries are necessary for guarding against lust. And not just identifying them, but keeping them at all cost. These are areas you do not want to blur—not for the sake of your righteousness. Here are a few examples of firm boundaries: Copy your spouse on emails with people of the opposite sex. Put software on all devices to block porn. Don't ride alone in the car with someone of the opposite sex if either of you are married. Refrain from hanging out with your boyfriend or girlfriend at home alone.
Remember, these are not limitations to steal away your freedom. Instead, these boundaries and guidelines give you the freedom to live purposefully in your God-ordained call without spot or blemish. To empower you to live righteously for His Kingdom. It's freedom from sin that will mean life or death.
What Does the Bible say about Lust?
* These verses aren't all-inclusive but represent a great starting point. Continue digging into Scripture for yourself and uncover what God has for you. Here are more Bible Verses about Lust
---
Brittany Rust has a passion to give encouragement to the world-weary believer through her writing, speaking, and podcasting. She is the author of Untouchable: Unraveling the Myth That You're Too Faithful to Fall, founder of For the Mama Heart, and hosts the Epic Fails podcast. Brittany, her husband Ryan, and their son Roman make their home in the Rocky Mountains, pursuing outdoor adventures, great food, and memorable stories together. Learn more at www.brittanyrust.com.
Photo Credit: ©iStock/Getty Images Plus/Jovanmandic