4 Ways I Know Homeschool Was the Right Choice for My Family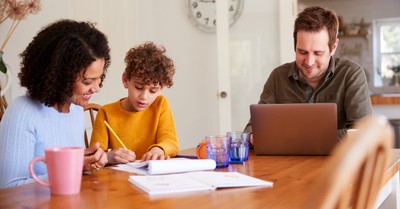 By Erendira Ramirez-Ortega, Crosswalk.com
When God convicted my family to disciple our children in an unconventional way by homeschooling, we indeed thought the idea was radical. A friend of ours said: "It's such an old idea, it's new."
It is true. Biblically, the notion is familiar, yet remains unfamiliar.
Although the world may see it as unconventional, radical, or even wrong for parents to homeschool their children, there is clear evidence that affirms why homeschooling is right for my family.
Photo credit: ©GettyImages/monkeybusinessimages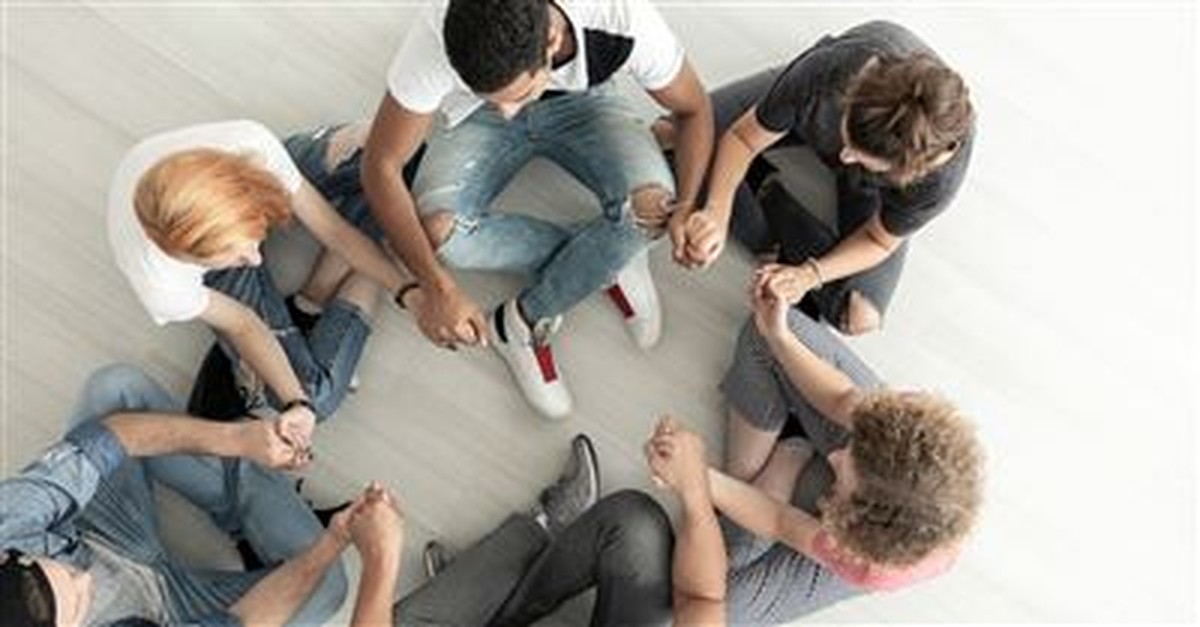 We live our lives with eternal purpose
Isn't it just like us to look at ancient Biblical history as something that doesn't have relevance today? It took my family a while to change our minds—to renew our minds—about what discipleship meant.
As a family, we can attest to what gaining Christ means because we realize that all the gains in the world are but temporary gratification. To us, it was necessary to surrender a few commodities in order to live out a life with eternal purpose.
I had relinquished my place in the rat race—giving up a career, a home, and all the comforts of a dual income—in order to crossover to homeschool. To some, leaving a career in the corporate world may appear as an immense loss, but to me, it has been transformative to live a surrendered life in Christ.
I think of the wise words of the Apostle Paul:
"Yea doubtless, and I count all things but loss for the excellency of the knowledge of Christ Jesus my Lord: for whom I have suffered the loss of all things, and do count them but dung, that I may win Christ..." Philippians 3:8
One day, I was looking at a photograph of myself and my two boys when they were grammar school age. I recall the time when that photo was taken, the condition our family was under, the shift in perspective we experienced at the time that photo was taken. Only then did I comprehend God's purpose for me to raise these little men. These formative years was when we needed to be sensitive to where their hearts are. Multiple times, the book of Proverbs reminds us:
"My son, forget not my law; but let thine heart keep my commandments:" Proverbs 3:1
"My son, give me thine heart, and let thine eyes observe my ways." Proverbs 23:26
"My son, if thine heart be wise, my heart shall rejoice, even mine." Proverbs 23:15
That photo continues to remind me of what it takes to gain the hearts of my children for the Lord. Giving up the world's expectations in order to win Christ—losing all things for the excellency of knowing the Lord—is great gain!
Photo Credit: ©GettyImages/Katarzyna Bialasiewic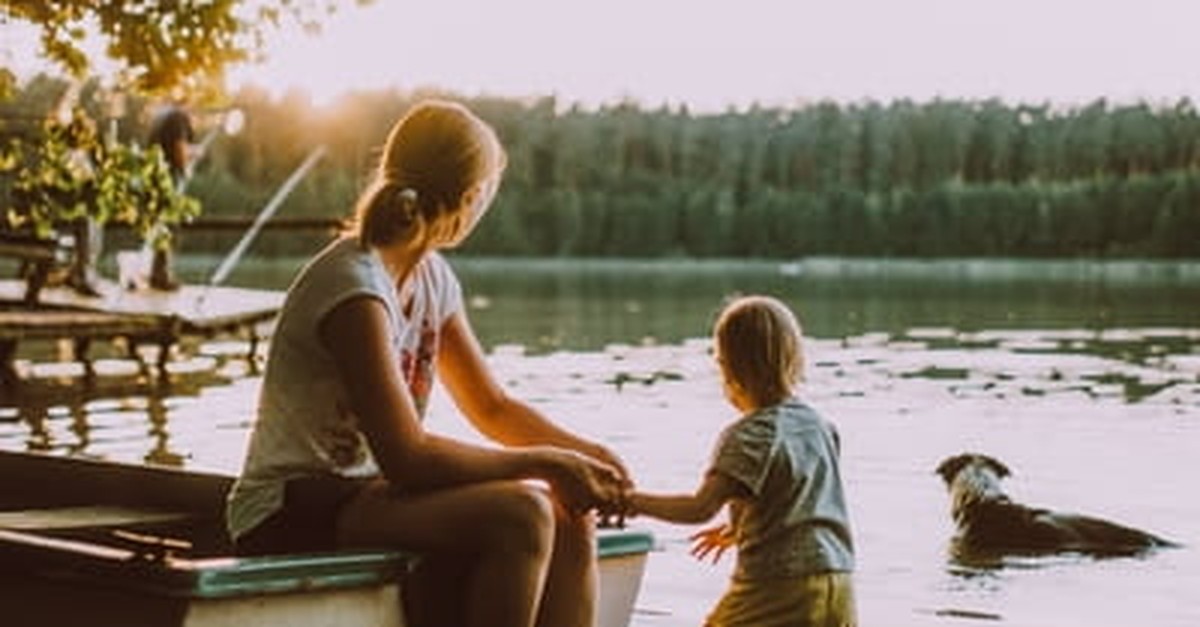 We're not pressured to conform to a busy schedule
At any given moment, my children and I take long walks through neighborhoods we've seen and some we haven't. There were times when we'd avoid busy boulevards that would fill me with fright – my littlest may see a playful pet on the street and run after it without looking both ways!
However, being out of doors spawned a new curiosity for us because we were able to see our neighboring areas up close—not through a device screen or a car window but through the optics of our eyes, unencumbered by the pressure to move quickly. 
Even though the urban landscape is brimming with noise, we find pockets of silence from time to time to stroll where quietude is only interrupted by a few falling leaves, or a twig snapping in our wake.
Even my daughter's body language is figurative, commanding what nature calls us to do: to look, to listen, and to recognize that there will be no other time quite like this but now.
Our days out of doors cause us to reflect on how much we take for granted. When we decompress, we release our grip on what tightly winds us up. We loosen our shoulders, taking delight in the beauty of God's layered creation. 
We're seeing the fruit of home education flourish in practice
All manner of learning is universal. My son estimates totals and change at the grocery checkout. My daughter reviews the list and marks off items we've collected. My teen stands at the butcher shop to request a pound of ground beef.
We're constantly adapting during conventional school hours while we're out of doors, aware that we're not ordinary. We're peculiar people for being out in broad daylight as a family when my children should be tucked away in an institution, shuffled between classrooms, indoctrinated with philosophies we would never subscribe to. 
One time on our way to pick up breakfast before joining our co-op group for a field trip, we discovered a flat tire on my car. I drove slowly to the service station and my teen son added air to my tire, just enough to get us to the tire shop. Once we arrived, the clerk checked all four tires and my son mitigated the conversation, in Spanish. "Your son is sharp," the clerk said.
Much of our time is spent in this way, adapting to a crisis, making room for failure, and getting from one place to another. Problem solving together.
Photo Credit: ©Unsplash/Dawid Sobolewsk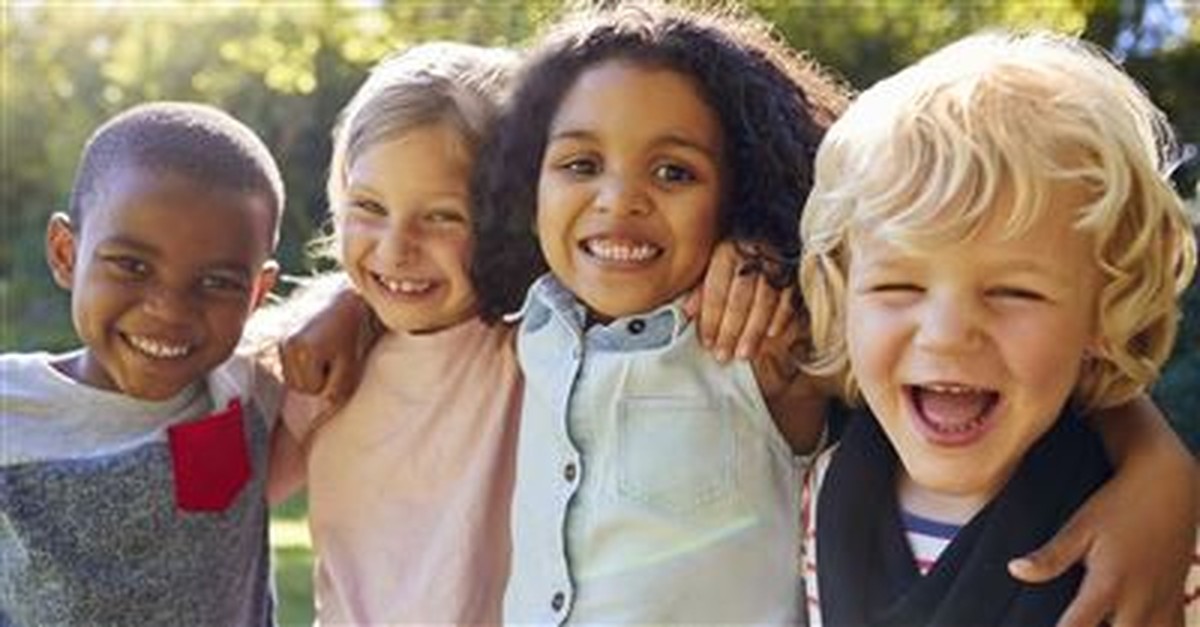 We're closer to God, friends and family than we've ever been
When I was expecting my daughter in 2012, it was a turbulent season for my family. I ended my job search when we became convicted to homeschool. We were anxious to find out what God had in mind when He uprooted us from the home we were living in, from the church we were attending, from the school our eldest was enrolled in, and from the job my husband held. 
God shined a light on it all, so it was a clear decision for us to transition. An uncertain future, weighty decisions, and a tremendous dose of faith compelled us to press toward the mark. 
How many times did I weep alone? I couldn't give you a definitive number. Obedience to God takes more than faith and trust in the God Who Can. It takes tears, muscle, thick skin, rejection, confusion, errors, and loss. In return, the gain is enormous.
Today, now six years later, we're nearer to God as a family. The children are actively learning their studies, we're drawing ourselves closer to new friends that are sharpening our faith in a family-integrated, independent Baptist church. God has led me to offer my creative services as a consultant. My family has founded an online literary project that launches a biennial contest for homeschoolers. 
Before homeschooling, we were trying to bloom in a small pot where roots were stifled and unable to thrive. We know the Lord is the planter and He has lifted us from the familiar rudiments of the world to give us a renewed mind for His purpose. He prepared a field of rich soil just for our family and has planted us there, so He could nurture us under His sunlight, His shade, His living water. What a wonder!
Conclusion
While many people still may not understand why I would want to give up a career to stay home and homeschool my children for long hours throughout the day, I won't hesitate to take on this calling because I know that the eternal value is far richer than any corporate career could ever offer. 
Homeschooling aligns with what Deuteronomy 6 states we need to do as parents: teach and disciple our children. As a homeschool family, we know what our children are learning and why. The labor of our parenting is palpable and there is nothing missing. We know our children, what they struggle with, and what their weaknesses are.
I don't think that when they are grown, I will regret having spent hours and hours a day with them to teach them the value of a surrendered life to the Lord.
We exist in a culturally oppressive state of anguish and hostility, and in California, the hysteria about homeschooling and homeschoolers is especially fraught with controversy and severe government overreach. But we reveal ourselves considering God's calling for our family, as unconventional as it is to be seen during the waking hours of daylight, waiting for the next opportunity to emerge from our homeschool, out of doors again.
---
Erendira's work has been featured in various publications. She writes fiction, essays, poetry, and book reviews. You can find her at erortega.com.
Photo Credit: ©GettyImages/monkeybusinessimages