What We Have Learned about the Body of Christ through Church at Home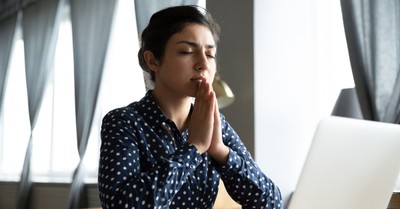 By Deirdre Reilly, Crosswalk.com
The whole world has struggled and suffered through the Covid-19 global pandemic, and we have all been tested. Many, sadly, lost their lives to this illness, while others lost family members, and cried out to God, no doubt, for understanding and for comfort.
What has Covid-19 done to our faith? As our church doors closed and our laptops opened in order for us to attend services, was our faith strengthened or weakened? Do we need a physical place to worship to stay faithful? A look inside this topic offers some intriguing data — and perhaps a glimpse at our path forward.
1. The Pandemic Is Delivering Lessons from God
As my husband and I began opening our laptops to worship online, I felt a closeness to the Lord. I feel in many ways my relationship with God has become more focused and intimate through online worship — sometimes the getting ready for church, getting seated in the pew, waving hello to friends, and finding hymns in the hymnal take away from that invisible thread that intimately connects God to His believers. While I felt a little guilty and spoiled being in my pajamas with a cup of coffee as I worshipped, my eyes would often fill with tears as I experienced worshipping the Creator of the whole universe — and feeling His love streaming back to me. I felt the Lord was teaching me to worship no matter what stresses might envelop me, and I felt He was asking me to trust Him with my physical health.
Interestingly, recent data bears out my anecdotal experience. 86% of U.S. adults say there are lessons (or a lesson) to be learned from the pandemic, and about 35% of U.S. adults say the lessons were sent by God, according to a Pew Research Center survey conducted last July. A middle-aged respondent to the Pew Survey noted, "Whether you believe it or not, God is in control and we must have God at the center of our lives. He is our savior," reports Pewforum.org.
As Philippians 4:6 reminds, "Do not be anxious about anything, but in every situation, by prayer and petition, with thanksgiving, present your requests to God."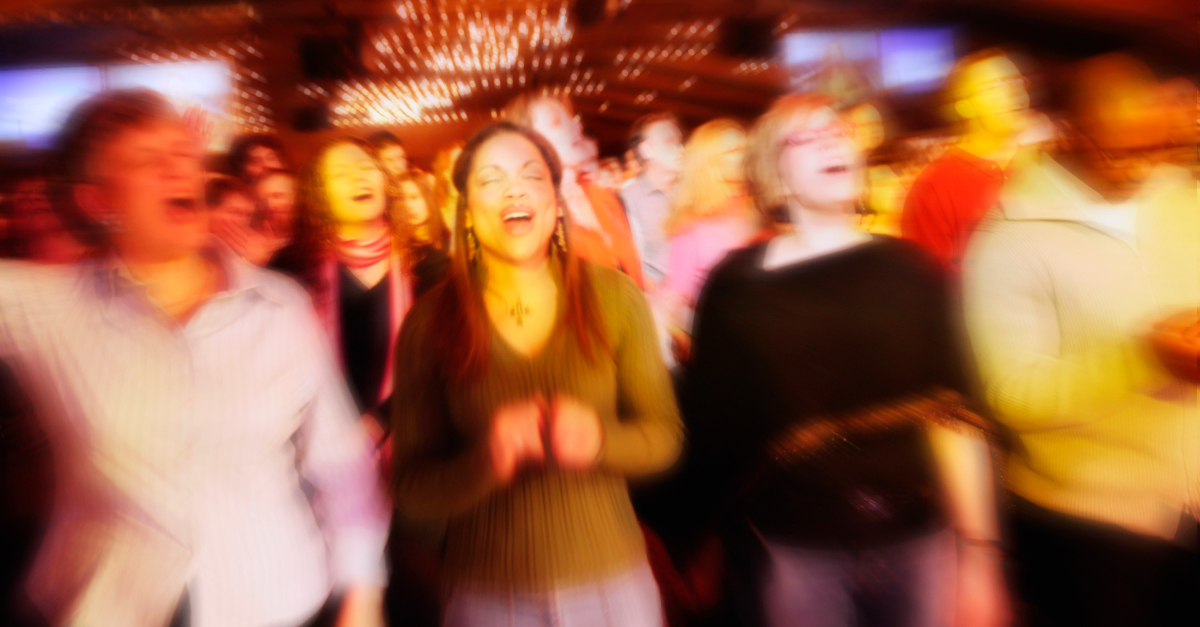 Photo Credit: ©GettyImages/Design Pics
2. Faith Has Grown While We Worship at Home
My husband had the Coronavirus, and it was a frightening experience. Thankfully he had a mild case, but he became sick early on in the pandemic — when medical professionals were unsure about many facets of the virus but knew it could be deadly. I found myself in constant prayer, asking the Lord to watch over my husband every single minute, and even to be intimately involved in his lungs, his temperature, and his cells! There was nothing I wouldn't ask the Lord, which drew me very close to Him.
I became ill months later. As I lay in bed, sick, exhausted, and scared, I propped my cell phone up where I could see it. In my photos, I have a picture of a big, beautiful, full-maned lion, and on it, these words are written: "Be strong and courageous" (Joshua 1:9). I meditated on this photo and these simple but stirring words throughout that illness. I felt completely dependent on the Lord's grace and mercy, and also prayed that if I were to become sicker, God would be at my side. I prayed that if I were to die, that I be forgiven for my sins. I won't soon forget that illness, and the wondrous contrast of my physical weakness and spiritual strength.
Data bears this out: According to another Pew Research poll taken last April during the lockdown, many Americans reported that their religious faith (this is not restricted to the Christian faith) had strengthened as a result of the outbreak, even though houses of worship were closed.
24% of respondents reported that their faith has become stronger because of the coronavirus pandemic, while just 2% say their faith has become weaker.
3. The Demographic of the Body of Christ
Data suggests that there are race and gender factors in how we have handled faith during church at home. More black and Hispanic Americans say their faith had grown stronger as a result of the coronavirus outbreak compared to whites; women and older adults are also more likely to say this than men and younger adults, according to Pew Research.
I have seen my own mother's strong faith grow even stronger during the pandemic; as a Bible scholar she is able to speak to anyone about lessons from the Bible, but she applied those lessons to the pandemic in our many talks on the phone together. She has displayed a deep, magnificent trust in the Lord, and has shared that with the family, for our betterment. While she has often been a source of strength for me in all matters, I often thought about her words whenever I was scared or unsettled during virus outbreaks in our town.
Of course, God does not see our race, but our hearts. As Acts 10:34-35 reveals, "Then Peter began to speak: 'I now realize how true it is that God does not show favoritism, but accepts from every nation the one who fears him and does what is right.'"
Looking Ahead: Back to Church, or Continue Church at Home?
In some cases, sadly, church shutdowns have weakened perhaps already tenuous church connections. One-third or more of those who had previously attended church regularly were not watching online services, according to a survey by Pew Research and the Public Religion Research Institute, reported NPR.
I have several friends who have not attended church online — and they were previously active members. While one stated that heightened overall anxiety and depression was the probable cause, another said she was finding other ways to worship — more Bible reading and meditation, for example — that were refreshing her faith and allowing her to "think outside the box" of traditional worship.
All believers, however, have had a version of Psalm 22:19 in their hearts over the past year: "But you, Lord, do not be far from me. You are my strength; come quickly to help me."
Let's see what the research indicates about worship in the near future: 42% of U.S. adults say they plan to resume going back to physical church about as regularly as they did before the outbreak, while 10% say they will go more than they used to, and just 5% say they will go less often, according to Pew.
Perhaps the pandemic has taught us that God is everywhere; He isn't trapped in our churches. He is all around us, guiding, protecting, and listening to us, His beloved creations. He and His son Jesus Christ are at hospital bedsides, and in our homes as we eat, sleep, and pray. They hear both our weeping and our exclamations of joy. And perhaps we have realized more poignantly than ever that life is sometimes short, and our time here may be limited due to factors beyond our control. Maybe this will drive us to repent, ask for God's forgiveness, and focus on us being right with Him, each day, before all other worldly concerns.
Thank you, Lord, for your intimate presence during the pandemic!
Photo Credit: ©Getty Images/fizkes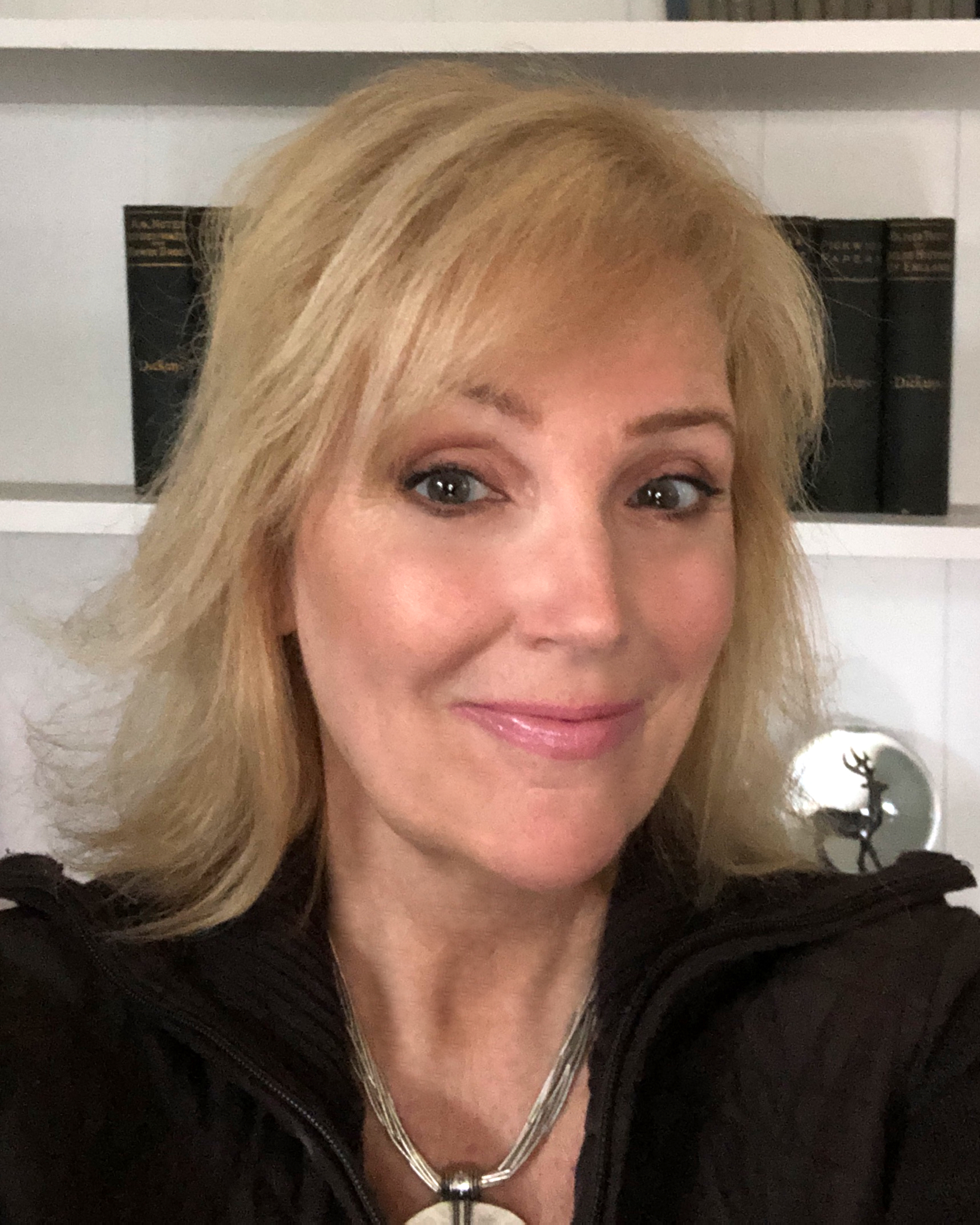 Deirdre Reilly is a writer and editor, and her commentary has appeared on various websites including CBN.com, FoxNews.com, and others. Her new book, "The Pretend Christian: Traveling Beyond Denomination to the True Jesus," details her own personal journey through doubt and fear into true belief. You can connect with Deirdre via www.deirdrereilly.com, or follow her on Twitter at @deirdrewrites.