Can You Celebrate Lent if You Are Not Catholic?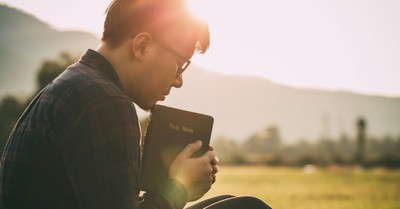 By Sarah Frazer, Crosswalk.com
As we begin looking ahead to Easter, as Christians, we prepare for the greatest celebration of our faith. The resurrection of Jesus Christ from the grave! This was the ultimate defeat of death and guarantees our new life in heaven. For non-Catholics, we usually don't celebrate Easter until the week leading up to Resurrection Sunday. We might have a special service for Good Friday or even the previous Sunday, Palm Sunday.
Our Catholic friends begin preparing for Easter forty days before this special day. The practice of Lent is something the Catholic Church began in 325 B.C. Some believe it was first formulated during the First Council of Nicaea. When the Protestant church separated in 1517 the idea of lent began to diminish from the Christian church.
Today, Catholics still practice lent, but I've seen a lot of my Protestant friends declare that they will be celebrating Lent, fasting, or giving up something for 40 days. Before I jumped on the bandwagon, I wanted to do some research. I was hesitant to say, "I'm going to practice Lent this year." Without really knowing the history, the context, the purpose, or the goal of Lent, how could I really partake in this?
Over the past few centuries, scholars have argued about the benefits of Lent. Do we do it? Do we not? Should I even celebrate Lent if I am not Catholic? To answer this question, we need to dive into a little bit of context.
What Is Lent?
The word "Lent" comes from an old English word for "lengthening." During the time of year that Lent is celebrated, we observe the days growing longer with more daylight as we move from winter to spring.
Although Lent is not mentioned in the Bible, the idea of forty days is. Lent is a time of preparation that lasts around forty days. The number forty in the Bible usually means "testing" or a trial. God brought rain for forty days while Noah was in the Ark. The Israelites wandered in the desert for forty years. Moses spent forty years living outside of Egypt as a shepherd before being called to preach. Jesus Christ spent 40 days in the wilderness before starting His earthly ministry (Matthew 4:1-11, Mark 1:12-13). Various denominations observe a different number of days, but it is usually around forty days.
Lent is a period of preparation for Easter. It begins on Ash Wednesday, six and a half weeks before Easter. It ends on Good Friday, the day Jesus died on the cross. Ash Wednesday is a holy day of prayer and fasting for the Catholics, Anglicans, Lutherans, Methodists, Nazarenes, Moravians, and some Reformed churches. It signifies the beginning of Lent.
Lent is all about fasting or giving up something. Jesus gave up food for forty days, and traditionally the Church would fast from certain foods. For example, they would fast from meat on Fridays during Lent. In addition, Catholics would give up certain luxuries such as sweets or alcohol.
In most churches, the practice is associated with fasting. In Lutheran and many other Protestant churches, Lent is also observed with various services and practices. Western and Eastern churches vary in the type of services and practices that are observed during times of Lent.
Traditionally, Lent was a time of grief and sadness brought about by sin. Lent helps to reflect and remember how deep sin's stain penetrates the human heart. Although Lent begins with grief, it ends with the celebration of the Resurrection.
What Is the Purpose of Lent?
Both in the past and now, Lent allows us to spend time in repentance, fasting, and prayer. It is a time to look at Christ and seek to be more like Him. It is a season of self-denial. Jesus spent forty days in the wilderness and denied himself food. What did Jesus do? He prayed and prepared.
Lent is a way for Christians to remember the deep heartache of sin, repent of our sin, and seek to remember the forgiveness available in Christ. Sin should cause a heartfelt sorrow in our hearts, especially for Christians. Repentance begins with a recognition of our sin. This is one of the purposes of Lent. In order to receive the forgiveness of Christ from the cross, we need to acknowledge our sin.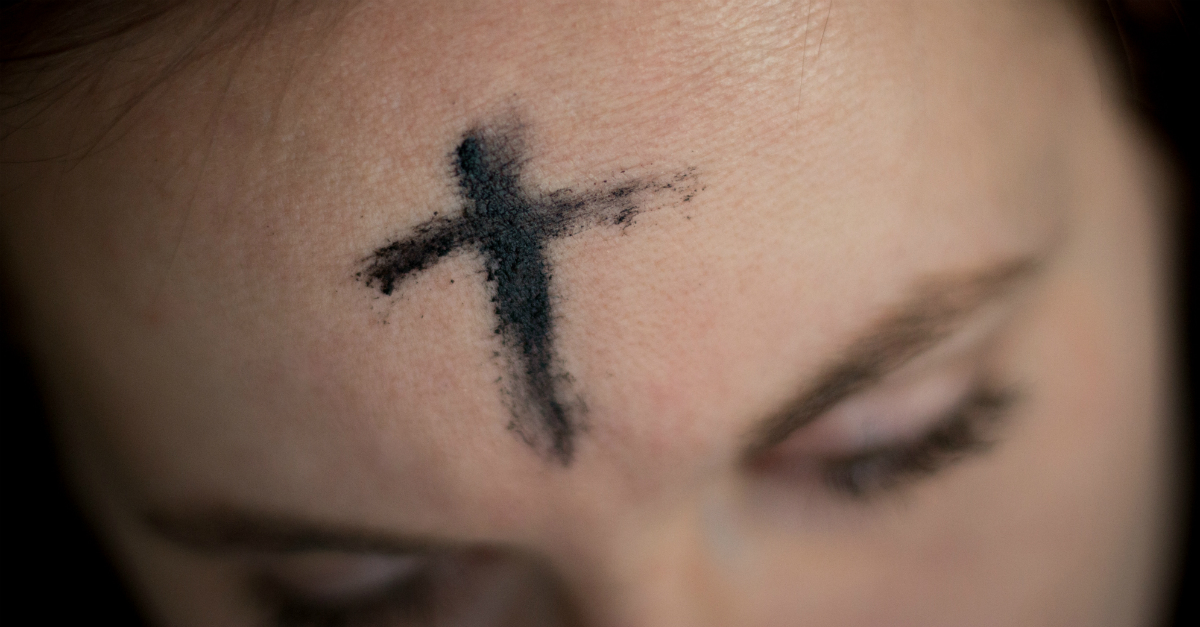 Photo Credit: ©Unsplash/Ahna Ziegler
Should We Celebrate Lent if We Are Not Catholic?
As a non-Catholic, there are things about Lent that prove to be very valuable. Lent is not just for Catholics. The purpose and ideas associated with Lent are found in non-Catholic churches as well.
The people of God have used the season of Lent for thousands of years. It has been used to turn our hearts and minds to the truth of Scripture and God's amazing plan of redemption for mankind. For each and every person that has been saved, redeemed, and forgiven by the blood of Christ, it is vital we do not forget this amazing sacrifice. And instead of one day of reflection, Resurrection Sunday, why not spend forty days?
The idea of sin and repentance is a very Biblical concept. Paul in many of his letters reminded his readers about remembering where they have come from. In Ephesians 2:1-3 Paul writes, "And you He made alive, who were dead in trespasses and sins, in which you once walked according to the course of this world, according to the prince of the power of the air, the spirit who now works in the sons of disobedience, among whom also we all once conducted ourselves in the lusts of our flesh, fulfilling the desires of the flesh and of the mind, and were by nature children of wrath, just as the others." (NKJV)
Romans 5 tells us how we now have peace with God because of the great act of sacrifice of
We can realign our hearts in such a way to be ready to rejoice on Easter Sunday morning with the Good News of a risen Savior. Even if we are not Catholic, there is much value in celebrating Lent. Remembering. Reflecting. Giving up.
5 Benefits for Celebrating Lent
After reflecting and researching on the practice of Lent, here are five benefits we could gain from partaking in it:
1. Lent reminds us of life. Lent is a season of sorrow but also joy. Isn't that what life looks like? Together we all hold sorrow but with the joy of Christ in our hearts as well. The push and pull between sorrow for our sin, but also the joy of the forgiveness available to us, brings us to see life more clearly.
2. Lent reminds us of forgotten truth. How often do you think about your sin? If you are like me, not very often. Lent helps us to remember how deep in sin we truly were before Christ.
3. Lent reminds us of what is coming. Easter is coming! Why would we spend a week anticipating the greatest day? Let's spend six weeks reflecting on Christ's amazing work on the cross.
4. Lent reminds us God has a better plan. We are not stuck in our sin. Lent doesn't just mean we remember our sin, but how we are forgiven of our sin. We can rejoice with John when he said, "If we confess our sins, He is faithful and just to forgive us our sins and to cleanse us from all unrighteousness." (NKJV)
5. Lent allows us to seek God more intentionally. When was the last time you took a period of time to study one aspect of Christ or God's work in your life? Seeking God is a big part of this season.
5 Ways to Participate in Lent
1. Fast. Give up certain foods.
2. Pray. Prayer should be a big part of your Lent practices.
3. Read about Christ. Praying the Promises by Arabah Joy is a great free resource to help you reflect on the work of Christ.
4. Seek to have real change. Ask God to really change your heart and work on a sin area in your life you struggle with.
5. Connect with Christ. More than anything this season can be one of connection between you and Christ.
A very special friend helped point me to some excellent resources for this article. If you would like some beautiful printable art associated with Lent, check out her shop. I'm sure you will find something to hang on your wall this Easter season, whether you participate in Lent or not. I pray that you will use the next six weeks to draw your heart closer to God.
Photo Credit: ©GettyImages/pcess609
---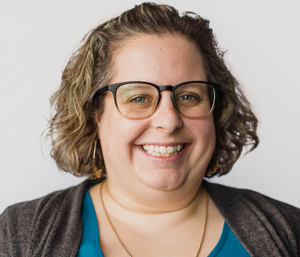 Sarah E. Frazer is a writer and Bible study mentor. Sarah is the wife of Jason and mother of five. She and her family serve as full-time missionaries in Honduras. Her passion is to encourage women to start today with a Bible reading and prayer habit. Sarah is the author of several self-published Bible study resources for women. She shares tools and encouragement for Bible and prayer study on her blog: sarahefrazer.com.