How to Prepare Your Heart Throughout Lent with the 'Psalms of Ascent'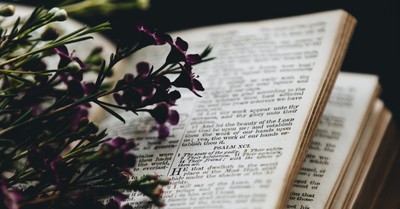 By Lisa Samra, Crosswalk.com
Tucked away in the book of Psalms is a collection of 15 psalms known as the "Psalms of Ascent." These psalms, Psalms 120-134, held special significance for the Jewish people because they were sung or chanted by men and women on their journeys from their villages and towns to the city of Jerusalem for the three most significant festivals (Festival of Booths, Festival of Weeks, and Passover) of the Jewish calendar.
Attending festivals was an important part of the religious life of observant Jews, so it is not surprising that the gospel writers often record Jesus in Jerusalem for these events (Luke 2:41; John 2:13; John 5:1; John 7:2; John 11:55). To attend the festivals, Jesus likely joined with other travelers to make his way from the cities in northern Israel – where he spent most of his life – to the temple in Jerusalem. The most important of all the festivals was Passover, which celebrated the Israelites' rescue from Egypt.
It was the upcoming Passover festival that prompted Jesus to make the journey to Jerusalem in the final weeks of his life. While we may not have a written record of Jesus singing the Psalms of Ascent as he made his final pilgrimage, it is almost certain that he both heard and sang them as he traveled. As Jesus walked toward Jerusalem, fully aware that outside the city walls the Jewish leaders would put him to death, these psalms are the words that helped him continue to make his way toward the cross.
Preparing Your Heart with the Psalms of Ascent
Because the Psalms of Ascent were on Jesus' mind during the final weeks of his life, this small collection of psalms has rich meaning during Lent, the designation for the days leading up to Easter that many Christians take to prepare their hearts and minds for Resurrection Sunday.
If you would like to read the Psalms of Ascent as part of your preparation for Easter, the following are short summaries of each psalm to give you some additional context for reflection. If you read one psalm each day beginning on the first day of Lent (also known as Ash Wednesday), which is February 17 this year, you will finish your third reading of all the psalms on Good Friday. Or, you may choose to read each psalm for three consecutive days before moving to the next psalm. Regardless of how you choose to read them, these meaningful psalms can guide your heart and mind toward the cross during this Lenten season.
A Guide to the Psalms of Ascent
Psalm 120
The first three psalms focus on the actual journey to Jerusalem. Additionally, Psalm 120 is considered a psalm of lament, or poem of sorrow. This psalm is written from the perspective of a worshipper coming from a distant land. Feeling oppressed by their neighbors in their hometown, the pilgrims pray for deliverance and express a deep longing for peace. This psalm is a beautiful reminder that we can bring our relational struggles and sorrows to God.
Psalm 121
As men and women continued on the journey to Jerusalem, protection from the weather and potential thieves would have been an ongoing concern. This psalm encourages travelers to "lift their eyes to the mountains" (v. 1), knowing in confidence that God will watch over their lives and shelter his people from harm. Psalm 121 helps us to place our trust in God's power and loving protection.
Psalm 122
Psalm 122 begins with the pilgrims arriving with their feet "standing in your gates, Jerusalem" (v. 1), and with joy they praise God for safely bringing them to their destination. In Jerusalem, they pray for peace and security for the city because they desire to see God worshipped in his house. We can join with the psalmist and pray for peace in Jerusalem and in the cities where we live so that God will be worshipped in the church, God's current dwelling on earth.
Psalm 123
Psalm 123 and 124 can be read as a pair, with Psalm 123 as the prayer and Psalm 124 as the response. In the first psalm, the people pray to God and ask him to show mercy. We can join with the psalmist in this request, believing God is capable and willing to extend mercy to us.
Psalm 124
Following the psalm of prayer for mercy, this psalm celebrates God's rescue of the nation of Israel in the past. Like the pilgrims, we can choose to remember God's work in our lives to give us confidence that he will act on our behalf in the future.
Psalm 125
This psalm recounts the blessings of trusting in God whose protection is compared to the stability of mountains. While we might be tempted to look for security in other places, the psalmist reminds us that only God can provide everlasting, unshakable security that allows us to live at peace.
Psalm 126
Psalm 126 proclaims that God "has done great things for us" (v. 3). The psalm acknowledges the times of sorrow that bring tears but expects God's faithfulness to result in joy. As we recount God's actions on our behalf, we can look forward in hopeful expectation to the joyous future of eternity in heaven even when we are suffering.
Psalm 127
The middle psalm and the only psalm attributed to King Solomon in this collection, Psalm 127 celebrates God's gifts to his people, including food, sleep, and family. Emphasizing their dependence on God because unless he "builds the house, the builders labor in vain" (v. 1), the psalm draws us back to the truth that all we have comes from God's gracious hand.
Psalm 128
This psalm is a reminder that God has promised to bless to those who "walk in obedience to him" (v. 1). As we consider God's commands for us today, we can commit ourselves to faithful obedience.
Psalm 129
Psalm 129 is a call for justice for the people who have oppressed the Israelites. The psalmist also asks God to take the past difficulties in their lives and transform them into victories. We can pray with the psalmist that God will bring justice to those who are currently being persecuted.
Psalm 130
Psalm 130 is a psalm of confession that recognizes the depths of sin but remains hopeful because of the assurance of God's forgiveness and unfailing love. Like the psalmist, perhaps we need to take time to consider areas where we need to confess sin and express repentance for our actions and attitudes.
Psalm 131
One of the shortest psalms with only three verses, Psalm 131 is a prayer of utter dependence and trust in God. This psalmist pictures this theme as a content child with her mother. During Lent, we can consider the things we are tempted to place our trust in for security and instead seek to put our hope in God alone.
Psalm 132
Psalm 132 recalls the joy Israel experienced when David brought the ark to Jerusalem and celebrates the promise of a coming Messiah. Looking back at the fulfillment of that promise in Jesus, we can praise God for his faithfulness to his promises and thank Jesus for being willing to die for us so that we might experience salvation.
Psalm 133
Filled with vivid metaphors, this psalm reminded the pilgrims of the benefits of living together in unity despite their differences as they came together to celebrate the festivals in Jerusalem. While there are still many ways that we might be different from our brothers and sisters in Christ, we have the additional blessing of the Spirit that unites us across all possible divisions.
Psalm 134
The final psalm in the Psalms of Ascent is a benediction and blessing for the people. As the pilgrims prepare to return to their homes, they are given a blessing to take with them on their journey. In the same way, receive this biblical blessing for the path ahead of you. "The LORD bless you and keep you; the LORD make his face shine on you and be gracious to you; the LORD turn his face toward you and give you peace" (Numbers 6:24-26).
---
At Easter, the Son of God took on the world's sin and defeated the devil, death, and grave. How is it, then, that history's most glorious moment is surrounded by fearful fishermen, despised tax collectors, marginalized women, feeble politicians, and traitorous friends?
In The Characters of Easter, you'll become acquainted with the unlikely collection of ordinary people who witnessed the miracle of Christ's death and resurrection. This FREE podcast provides a fresh approach to the Lenten season and can be used as a devotional or study for both individuals and groups.

Photo Credit: Unsplash/Nathan Dumlao
---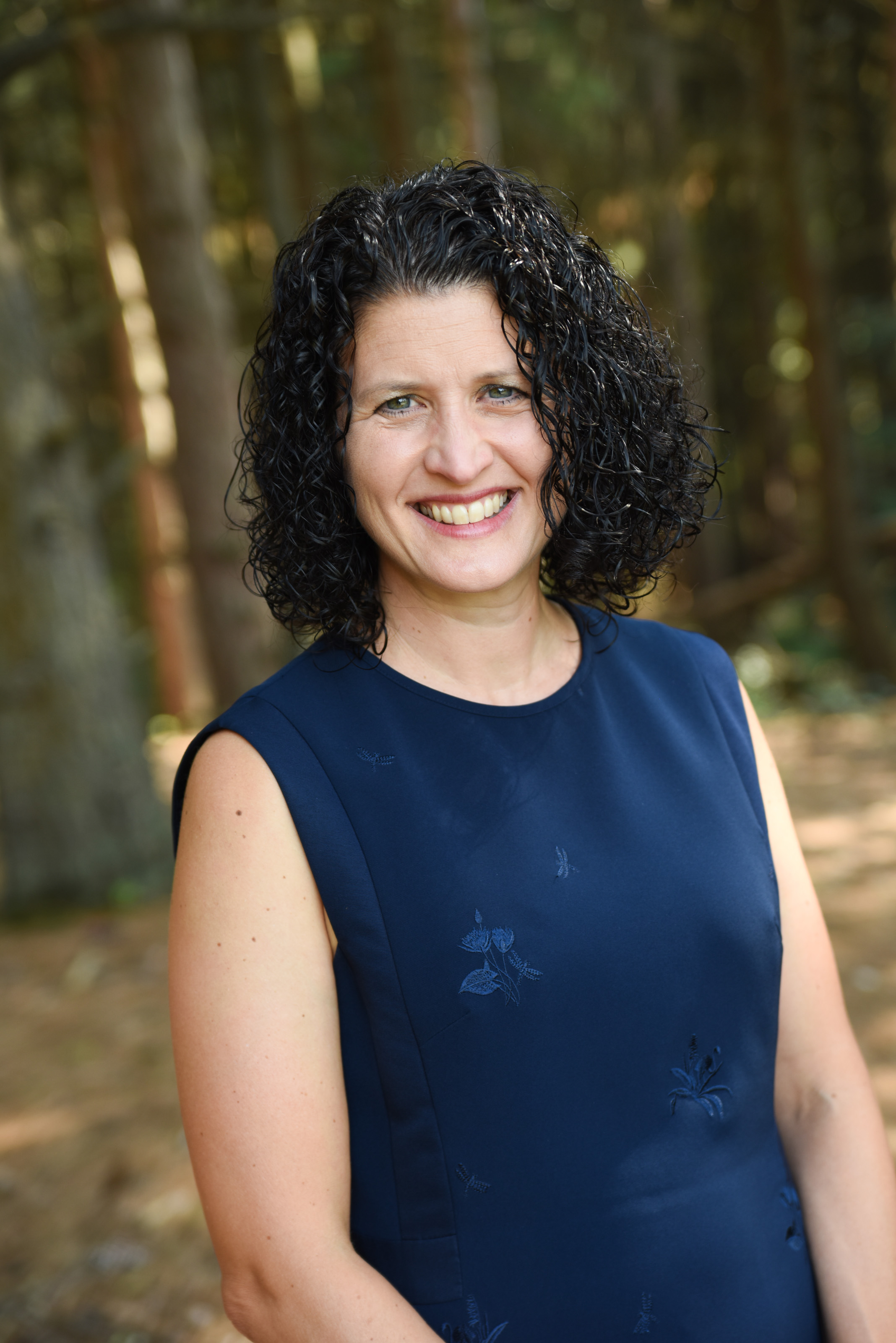 Lisa M. Samra graduated with a Bachelor of Journalism from the University of Texas and earned a Master of Biblical Studies degree from Dallas Theological Seminary. Lisa now lives in Grand Rapids, Mich., with her husband and children. She leads the Jerusalem Project at Calvary Church, a ministry focused on partnering with local churches, training people for ministry, and planting new churches. She is a regular contributor to Crosswalk.com, Our Daily Bread, and her work has also appeared in a variety of publications and online sites. Lisa enjoys good coffee, running, and reading, just not all at the same time.