Should All Christians Celebrate Lent?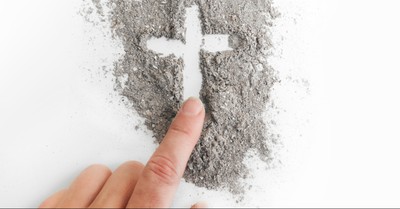 By Lia Martin, Crosswalk.com
Just because awareness of ashes and fasting spikes prior to Easter, should Christians celebrate Lent? The answer is: it depends on your own heart.
Lent is a preparatory season of six weeks preceding Easter celebration, observed largely by the Catholic church, but also by various other Christian denominations. It begins on Ash Wednesday and ends either on the evening of Maundy Thursday or Holy Saturday, right before Easter Sunday.
And although Easter honors the pinnacle proof of God's great love, he doesn't require our specific holidays or any of our manmade rituals. He does, however, desire you to set yourself apart for him. He calls you to seek him more intimately.
And whether you observe Lent or not, it still serves as a reminder and an invitation.
What Is the Origin and Meaning of Lent?
The origin of modern Lent observance, as a period of repentance, sacrifice, and drawing near to God's presence, is not precisely certain. We can find biblical accounts of fasting over 50 times in the Bible, including Esther, Daniel, the Psalms, and Luke.
Our modern practice of observing Lent is widely known to focus on the biblical account in Matthew of Jesus' 40-day fast. Forty is a significant number in Scripture. But the tradition, of "giving up something" for 40 days prior to Easter began well after biblical times.
Lent is an opportunity to contemplate Jesus' sacrifice that reconciles you to God. The word "lent" was first recorded before 900 in Middle English as leynte, and Old English as læncte, meaning "springtime" or, literally, "lengthening (of daylight hours)."
But when I searched online Bibles, I couldn't find the word "lent" (other than as part of the word lentils, or meaning to lend something) anywhere. Brittanica.com explains that "A period of preparation and fasting likely has been observed before the Easter festival since apostolic times, though the practice was not formalized until the First Council of Nicaea in the year 325."
Why Some Don't Celebrate Lent
Some Christians don't celebrate Lent because they sense the "trappings" of it, much like Christmas hullaballoo. Depending on how it's discussed, scheduled, or observed, it can sometimes feel trendy, showy, or like just another diet or addictive-behavior-break.
Others are moved by the biblical portrait of "true fasting" in Isaiah. He sends a warning to those who are fasting and crying out—that God sees through their practice. While fasting they are still exploiting their workers, quarreling, and striking each other with fists.
He warns that bowing your head and lying in ashes doesn't fulfill the purpose of fasting, which is to choose to surrender to God's leading. And in his words—
Is not this the kind of fasting I have chosen: to loose the chains of injustice and untie the cords of the yoke, to set the oppressed free and break every yoke? Is it not to share your food with the hungry and to provide the poor wanderer with shelter—when you see the naked, to clothe them, and not to turn away from your own flesh and blood? Then your light will break forth like the dawn, and your healing will quickly appear; then your righteousness will go before you, and the glory of the LORD will be your rear guard. – Isaiah 58:5-8
Others who don't observe Lent or fasting may simply prefer to repent and honor Jesus' death and resurrection as an ongoing way of life, and not reserve it to a 6-week sabbatical from fleshly indulgences.
And because fasting is only abstinence from food and beverage for a specified time and for a specified purpose, we needn't give food undue spiritual power.
But food does not bring us near to God; we are no worse if we do not eat, and no better if we do. – 1 Cor. 8:8
Why Some Do Celebrate Lent
However, some do practice fasting and prayer during Lent for a variety of spiritual benefits.
When Lent is embraced as a time to forgo what distracts you from God, it affords the quiet, stillness, or focus needed to be present for God's voice in your life.
Often we don't stop the constant doing of our demanding lives, to just be with God in prayer. While fasting, you can offer yourself to God in prayer time, walk with him in nature, or meditate on his Word. It's an opportunity for you to examine your patterns, and rediscover your gratitude for the gift of Jesus.
Whether you eat or not is not the issue, but rather whether you want to intentionally prioritize recentering your heart on God's love. Lent is a lovely reason to reorient a busy or overfull life toward all that God provides.
The one who observes the day, observes it in honor of the Lord. The one who eats, eats in honor of the Lord, since he gives thanks to God, while the one who abstains, abstains in honor of the Lord and gives thanks to God. – Romans 14:6
It's important when choosing to celebrate Lent with literal fasting (which is abstaining from food or drink for a specific purpose), or by otherwise removing distractions to intimacy with God, that you don't misconstrue fasting as a commandment.
Choosing how you move through the weeks prior to Easter, and toward knowing God more, is very personal. To require a specific protocol is what the Pharisees would do. As it says in Matthew 23:4, "They crush people with unbearable religious demands."
Yes, God created us to love rhythms, patterns, and traditions. So there's nothing wrong at all with dedicating time, or weeks, to your spiritual practice that fills you with the presence of Jesus' love.
Are Christians Required to Celebrate Lent?
No, in fact considering a pre-Easter fast a "requirement" is a legalistic view. One that can focus more on following rules than following Jesus. We know from Galatians 2:16 that we are justified by our faith, not by our works.
In fact, advertising your Lenten fasting is counter to God's instruction to fast in secret:
When you fast, do not look somber as the hypocrites do, for they disfigure their faces to show others they are fasting. Truly I tell you, they have received their reward in full. But when you fast, anoint your head and wash your face, that your fasting may not be seen by others but by your Father who is in secret. And your Father who sees in secret will reward you. – Matthew 6:16-18
Jesus offers the same clarity in Matthew 6 regarding our giving (do not announce it as the hypocrites do), or praying (on street corners to be seen by others). God assures us, he sees our hearts, and our longing to know him—whether we're fasting or not, during Lent or any time.
A Prayer for Growing Closer to God in Any Season
Praying to prepare your heart for Easter is a powerful practice by which you can surrender your sins to, and admit your need for, Jesus. Let's pray together:
Lord, I'm so grateful for your goodness. Everything I have is all because of you. Cleanse my heart of all the idols I prop up instead of you. Purify my soul. Meet with me in the quiet space of my prayer and meditation, speaking to me of your mercy and strength.
Help me to stop stacking my life so full that I forget the significance of my Savior. Soften my self-focus and overfill my spirit with your love, so that I can share the blessings I overlook with others. Hold me in stillness and solidify in me an awareness of you always.
In Jesus' name, amen.
Photo Credit: ©GettyImages/Nambitomo
---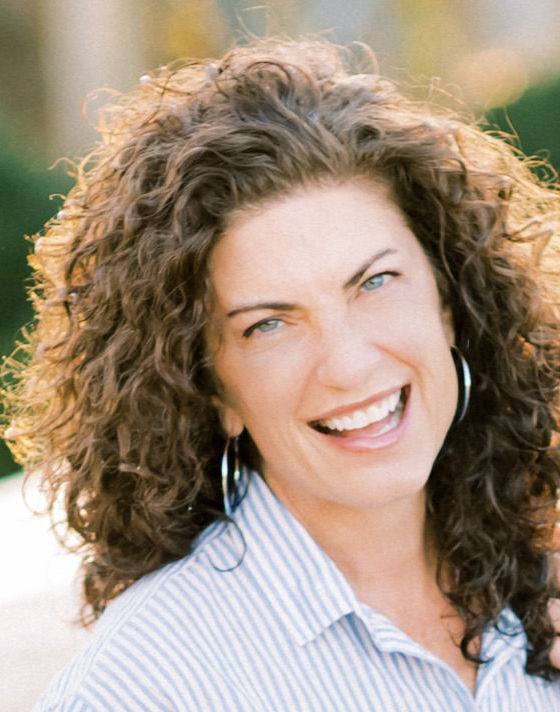 Lia Martin loves to inspire others to lean into the Lord daily. She's a writer, editor, marketer, former Crosswalk.com Faith Editor, and author of Wisdom at Wit's End: Abandoning Supermom Myths in Search of Supernatural Peace. When she's not cultivating words, she loves walking in nature, reading, exploring the latest health trends, and laughing with her two wonderful kids. She blogs at liamartinwriting.com.