What Is Fat Tuesday? Important Facts to Know about This Holiday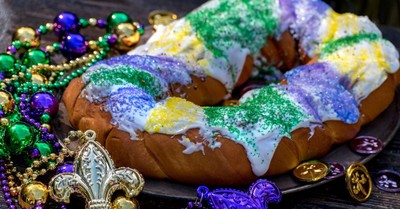 By Blair Parke, Crosswalk.com
"Sin, Repent, Repeat:" that is the saying on a featured online item to celebrate the Mardi Gras festival, a common tradition in recognition of Fat Tuesday. The sentiment shared in the item is conveying that Mardi Gras/Fat Tuesday is a time to sin, then repent for Ash Wednesday, and then follow it up with repeating the whole process again the next year.
So, what is Fat Tuesday? Why is it such a celebration to so many people, especially those that are found at church the next day receiving the ash on their foreheads or beginning the 40-day fast associated with the period of Lent and the Easter season? Many may not know what Fat Tuesday is, but several know what Mardi Gras is, which is the French term meaning "Fat Tuesday." It marks the time between the ending of the Three Kings Day (January) and Ash Wednesday (46 days before Easter).
Origin of the Name "Fat Tuesday"
The origins of Fat Tuesday/Mardi Gras first began thousands of years ago as part of uninhibited pagan festivals for fertility and spring, filled with indulgences in everything. Rome's embrace of Christianity meant the interest of incorporating Fat Tuesday into Christianity becoming a goal; thus, Fat Tuesday and all its unrestricted immorality were welcomed as part of preparing for Ash Wednesday and fasting for Lent. The event quickly spread through Europe like wildfire and then began its journey to the Americas. Mardi Gras arrived in the United States as a small festival marking French explorers Sieur de Bienville and Pierre Le Moyne d'lberville's landing on what is now New Orleans, Louisiana, on March 3, 1699.
What Happens on Fat Tuesday?
Tradition has it that those preparing for Lent and fasting were to take all the food and drink from their homes that didn't coincide with whatever they would eat while fasting to the Lord. Typically, foods saturated with fat (dairy, lard), meat, and sugar were replaced with fish and non-fat/meat/sugar food alternatives.
What foods are traditionally eaten on Fat Tuesday are various but still cater to the belief of eating those without fat/meat/sugar. England prepares pancakes for the holiday (even calling it Pancake Day), Poland declares it Paczki Day, and consumes jelly-filled donuts. The United States rounds it out with fried Po'Boys, several types of meat, and lots of fried food.
Fat Tuesday in New Orleans and Elsewhere
One New Orleans tradition, which also started in France, is that of the King cake, which is where a plastic baby figure is baked into the cake and whoever finds the baby, while cutting him/herself a slice of cake, is crowned the king or queen of Mardi Gras and purchases the cake for the next year. Some people view the baby as that of Jesus Christ as a baby, catering to the belief that the baby represents prosperity to whoever cuts the piece with it.
From eating and drinking in excess before fasting, Fat Tuesday also accepted newer traditions of costumes, street parties, and the first Mardi Gras parade in New Orleans in 1837. Among those in Spanish, Portuguese, and Italian cultures, Carnival is what is celebrated as part of Fat Tuesday, with the name carnival originating from the Latin translation of "meat; remove". Their celebrations last longer than just the official Fat Tuesday and could go days before the actual start of Lent. The same celebrations of food, drink, and physical misbehavior are also welcomed among their observations of Fat Tuesday.
How Do Christians Participate in Fat Tuesday?
Considering that Fat Tuesday/Mardi Gras is known for inappropriate behavior being had for the day, Christians could take a different approach in preparing for the upcoming period of Lent without taking part in wild activities. Catholic, Methodist, Episcopalian, and Lutheran churches usually observe and follow Shrove Tuesday (Fat Tuesday) as a day to be forgiven of past sins and to prepare their hearts for fasting during Lent.
For all those of the Christian faith, one could take the same approach of fasting for Lent in observing what Christ did on the cross and in our lives. The time of Lent and preparation of Shrove Tuesday/Fat Tuesday could be done in a state of prayer in asking God to lead the path in how you will uphold Lent.
So, What Can You Do to Participate in Fat Tuesday?
There is nothing really shared in the Bible about observing Shrove Tuesday or Lent. Still, there are countless Bible reminders from Jesus and others about not giving in to unlawful behavior. Just to name a few verses: Romans 1:18-32; 1 Corinthians 6:9-11; and Hebrews 10:26.
You could spend parts of the Tuesday before Lent, which is March 5th of this year, asking God in prayer what He would like you to do during Lent, whether it is giving up something you like of food or drink or maybe fasting from social media, the television, or activities that distance you from His presence. It could also be taking up a new habit for the time, such as reading your Bible, praying more, and serving in a ministry in your community.
The goal is to take the time to realize what Jesus did for you on the cross and what Easter symbolizes in Him making the ultimate sacrifice to create a path back to the Father. So, one way Fat Tuesday could be seen is by grasping what God may be leading you to observe in this time of reflection and possible fasting. Keeping a journal close by to jot down what God might be encouraging you to do would help, and maybe incorporate some memory verses to keep in mind to stay focused and engaged during Lent.
Fat Tuesday shouldn't be viewed as "Sin, Repent, Repeat" every year but rather a time to truly reconnect with God and remember what Jesus did in love for that reconnection to happen. It's not just about repentance; it is about remembrance of what was done in love so that we could spend eternity with our loving Father.
Sources
---
Blair Parke is a freelance writer for BibleStudyTools.com and editor for Xulon Press. A graduate of Stetson University with a Bachelor's in Communications, Blair previously worked as a writer/editor for several local magazines in the Central Florida area, including Celebration Independent and Lake Magazine in Leesburg, Florida, and currently freelances for the Southwest Orlando Bulletin.
---
This article is part of our larger Lent and Easter resource library centered around the events leading up to the death and resurrection of Jesus Christ. We hope these articles help you understand the meaning and story behind important Christian holidays and dates and encourage you as you take time to reflect on all that God has done for us through his son Jesus Christ!

What is Palm Sunday?
What is Ash Wednesday?
What is Maundy Thursday?
What is Good Friday?
What is Easter
Photo credit: ©GettyImages/LynneMitchell