9:50 PM on Thursday, March 17

If you were unable to attend Ask A Jew Ask A Gentile with Dennis Prager and Jack Hibbs and moderated by Pastor Dudley Rutherford, you can watch the entire event NOW ON-DEMAND!
Sponsored by: Californians for School Choice, Providence Christian College, The Los Angeles Hispanic Republican Club, IRS Problem Solvers, Clark's Nutrition, America's Christian Credit Union and Dr. Natan Shaoulian, The Nerve MD.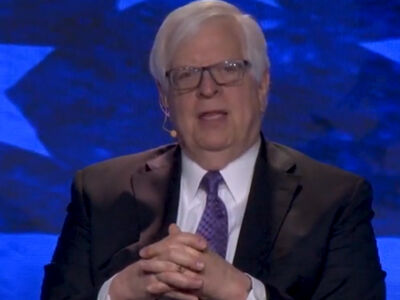 Dennis Prager is a nationally syndicated talk show host – heard across the country on nearly 400 radio affiliates, including his home station of AM870 The Answer where you can hear Dennis weekdays from 9:00 am to Noon. His show is also live streamed on the AM870 Mobile App, at AM870TheAnswer.Com and Audicy.com and iHeartRadio.com. The Dennis Prager Show can also be seen LIVE and on-demand on the Salem News Channel.
Dennis is the founder of Prager University (PragerU) – the most viewed conservative video site in the world, with one billion views a year, more than half by people under the age of 35.
He is a New York Times bestselling author of nine books on subjects as varied as religion, happiness, morality, the left, Islamism, and America. He is a life-long theologian. His book, The Rational Bible, is the first volume of his five-volume commentary on the first five books of the Bible – rooted in his extensive knowledge of biblical Hebrew. It is currently the bestselling Bible commentary in America, and at publication was the #1 bestselling non-fiction book in the United States.
He is deeply passionate about preserving America, the West, and the Judeo-Christian value system – yet he may well be the calmest voice in radio.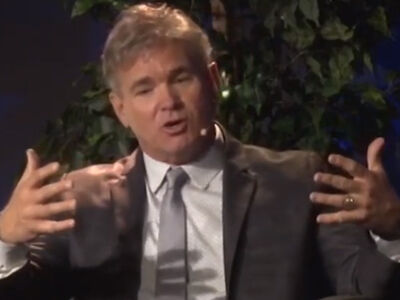 Jack Hibbs
is the senior and founding pastor of
Calvary Chapel Chino Hills
.
Jack
and his wife,
Lisa,
began a home fellowship over thirty years ago with just six faithful souls. Today, the church ministers weekly to over ten thousand people on campus and to millions worldwide through daily media outreach programs.
Pastor Jack
is well known for his passionate, verse-by-verse expositional Bible teaching; in addition, he is a frequent conference speaker and commentator. He is host of
Real Life Radio,
heard weekdays at 9:00 pm on
99.5 KKLA.
His numerous ministries, including television broadcasts, reach from West Africa to the South Pacific.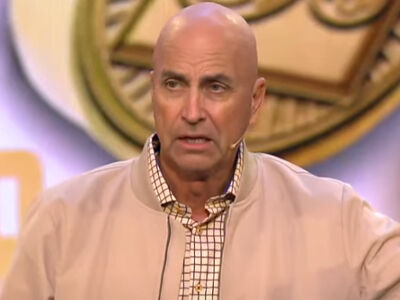 As the lead pastor of Shepherd Church, Dudley Rutherford is passionate about preaching God's Word without compromise, leading people to a saving relationship with Jesus Christ, and lifting Him up that the world might believe. He is the founder of Dream of Destiny, which empowers leaders to cultivate unity and diversity in Christian churches and colleges. He is the host of Lift Up Jesus, a national radio ministry heard weekdays at 7:00 pm on 99.5 KKLA. a television program of the same name is also broadcast nationally through the GEB Network and DirectTV. He is also an accomplished author with his most recently published book titled, Compelled: The Irresistible Call to Share Your Faith.
Dudley began his ministry in the Midwest and moved to Northridge, California in 1987 to become the pastor of Hillcrest Christian Church which later merged with Shepherd of the Hills and became the present-day Shepherd Church. Today, the church has grown to 12,000 people with 10 different worship services each weekend across four locations in the Greater Los Angeles area.
Sponsored by