Law Enforcement Appreciation Day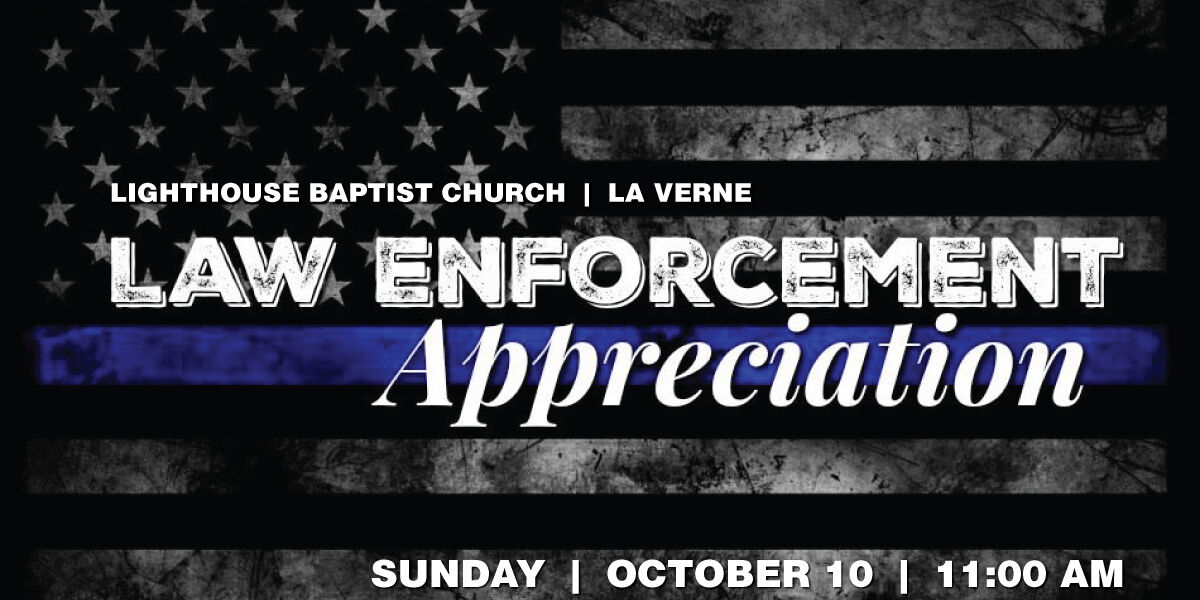 11:00 AM - 1:30 PM on Sunday, October 10
Lighthouse Baptist Church in La Verne, 2600 North White Avenue invites the community to join them for their Law Enforcement Appreciation Day on Sunday, October 10, 2021 beginning at 11:00 am.

This special appreciation event will recognize and honor local and regional law enforcement agencies, including the California Highway Patrol, Sheriffs and local police departments.
The ceremony will include appreciation videos from the community, a tribute video honoring fallen officers in California, police cars on display and a Deputies vs. Police Officers Basketball challenge. Lunch will be provided.
This event is free to the public. For more information contact the Lighthouse Baptist Church office at 909-392-4838 or via email at [email protected]
Location:
Lighthouse Baptist Church
2600 N. White Ave
La Verne, CA 91750
Google Map