FREE - Mental Health Matters Seminar
5:00 - 7:00 PM on Thursday, December 8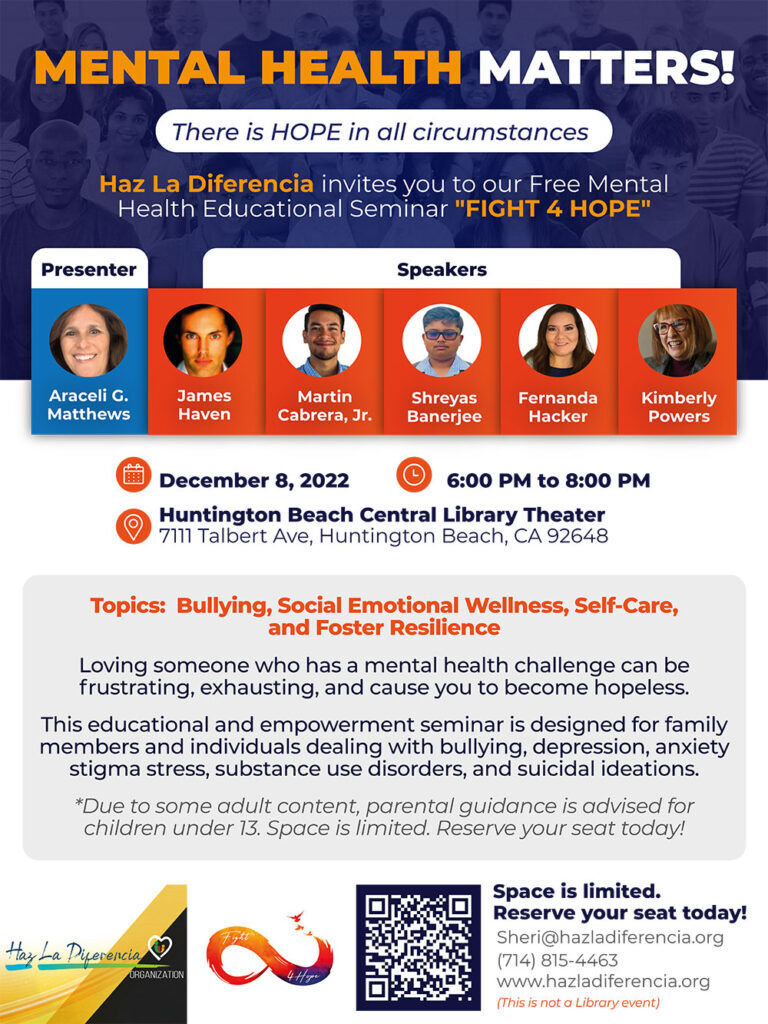 This is a FREE seminar hosted by Haz La Diferencia (Make a Difference) - Fight 4 Hope campaign.

We are an 18 year non-profit in Huntington Beach. The seminar topics will include Bullying, Social Emotional Wellness, Self-Care, and Foster Resilience. The seminar will have 5 great speakers, including a teen speaking about anti-bullying.

We will also be offering sign ups for our 12 month "free" educational programs. This event will take place at the Huntington Beach Central Public Library Theater.

You can register for the event HERE.
Location:
Huntington Beach Central Public Library
7111 Talbert Avenue
Huntington Beach, CA 92648
Google Map