Free For Pastors!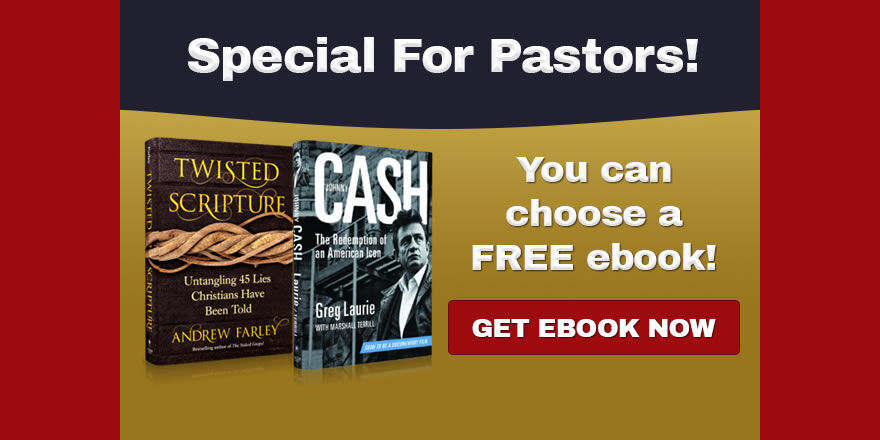 pastors!
Choose a FREE ebook from one of two titles!
Johnny Cash by Greg Laurie OR Twisted Scripture by Andrew Farley
---
As one of our pastors, we so appreciate the work you do. As a small way to say "Thank You", we and our friends at Salem Books are providing you with an opportunity to receive a free ebook.
This opportunity is available through December 31, 2020, so don't miss out. Request your free ebook right now!

---