9:00 AM - 1:00 PM on Saturday, January 30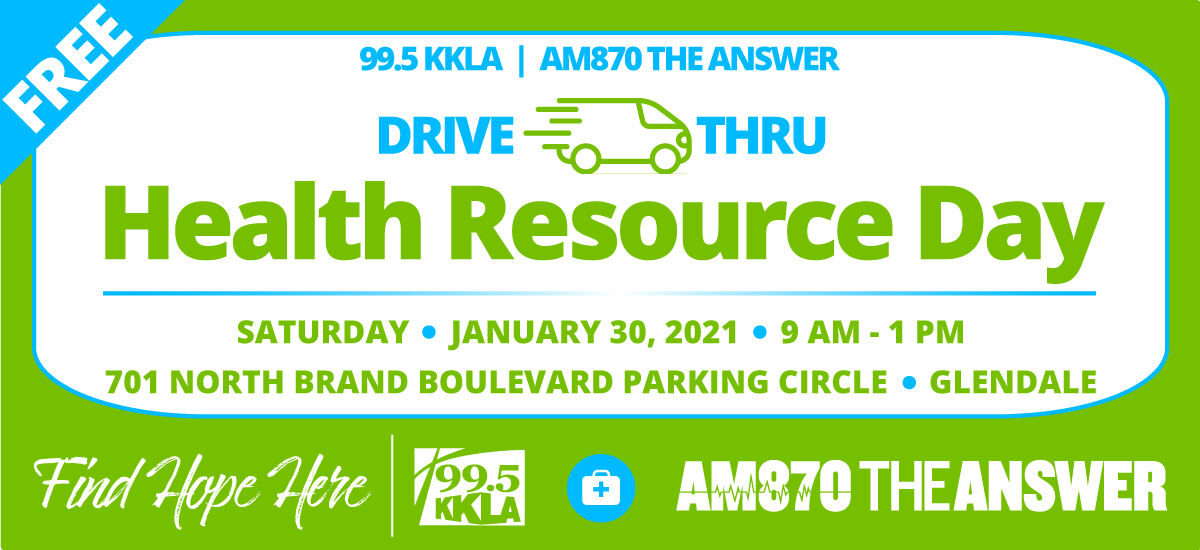 Make 2021 the Year of Your Good Health with the resources you'll receive at KKLA's Health Resource Day, January 30, 2021 from 9:00 am to 1:00 pm.
This special no touch, DRIVE THRU EVENT will be held around the Parking Circle outside the 99.5 KKLA Studios, at 701 North Brand Boulevard, Glendale.
There will be no need to leave your car. Just drive around the Parking Circle and get the latest info on family and senior health resources and services in your neighborhood. Sponsored by Regal Medical Group, City of Hope, Anthem Blue Cross, Green Check Environmental, Dr. Shaoulian, The Nerve MD and Sherman Oaks Ear & Hearing Institute.
Plus FREE prizes and give-a-ways and more!
So save the date! Saturday, January 30, from 9:00 am to 1:00 pm in Glendale.
Sponsored by