A New Beginning with Greg Laurie
Listen on 99.5 KKLA
Monday
5:30AM - 6:00AM, 12:30PM - 1:00PM, 5:00PM - 5:30PM
Tuesday
5:30AM - 6:00AM, 12:30PM - 1:00PM, 5:00PM - 5:30PM
Wednesday
5:30AM - 6:00AM, 12:30PM - 1:00PM, 5:00PM - 5:30PM
Thursday
5:30AM - 6:00AM, 12:30PM - 1:00PM, 5:00PM - 5:30PM
Friday
5:30AM - 6:00AM, 12:30PM - 1:00PM, 5:00PM - 5:30PM
Latest Broadcast
Staying Cool When Things Get Hot
7/27/2021
Most all of us will one day face a fiery trial. Pastor Greg Laurie says the time to decide where you stand is now, not when the flames are licking at your heels. Tuesday on A NEW BEGINNING, tune in for a real-life example from the story of Shadrach, Meshach and Abednego.
Featured Offer from A New Beginning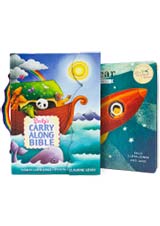 In thanks for your gift, receive 'Near' AND 'Baby's Carry Along Bible' from Harvest Ministries
This month, we're offering TWO of Sally Lloyd-Jones's books as a thank-you gift for those who donate to Harvest Ministries. One is called Near, based on the principles of Psalm 139, and the other is a collection of Bible stories for infants and toddlers called Baby's Carry Along Bible. We will mail you both copies when you make a donation of any amount to Harvest Ministries today!