FamilyLife Today® with Dave and Ann Wilson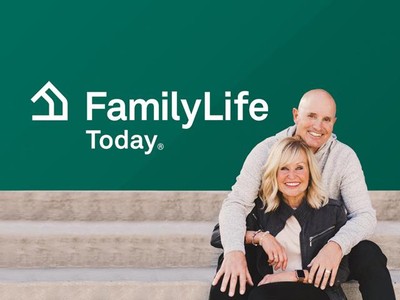 Listen on 99.5 KKLA
Latest Broadcast
Devotion Over Distraction
7/27/2021
If God's voice is life to us as believers, how do we ignore and filter out all the other voices we hear? Wendy Speake encourages us that our Lord will make us lights in this world...brighter than the glow of any screen.
Featured Offer from FamilyLife Today®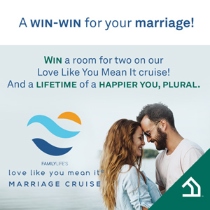 Win a free cruise that could change your marriage forever.
Somewhere in the middle of texts chirping, the toilet that's still running, and a stack of bills, it gets hard for your marriage to stay connected. The drift may feel lonely, discouraging. Even painful.  We've created a simple, you-can-totally-do-this free download, The Love You Better Plan.  It's a 30-day collection of practical tips, along with concepts and resources to add a little sizzle and a lot of closeness.  And when you sign up for the free download, you're automatically entered to win a room for two on FamilyLife's Love Like You Mean It cruise!