New Life Live! with Steve Arterburn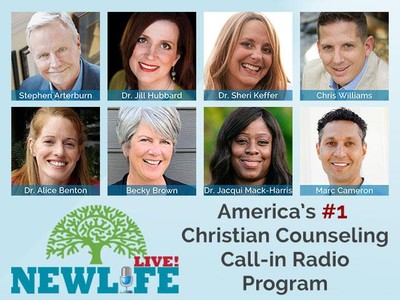 Listen on 99.5 KKLA
Latest Broadcast
New Life Live: January 20, 2022
1/20/2022
Hosts: Steve Arterburn, Dr. Jill Hubbard, Special Guest Dr. Jim Burns, president of HomeWord, author, and Fearless Parenting Workshop presenter Caller Questions: - We still support our 24yo daughter who we adopted at 15yo; when do we draw the line with her meth addiction? - What do I do if my wife punched me? I struggle with drinking and want to get help, but she's really controlling and doesn't want to change. - How do I respond to my 19yo college son who lives at home, and his 17yo girlfriend runs his life? - My daughter-in-law is mean to my successful son in front of us, and he is acting like a coward and has cut himself off from us. - Why do sexual abuse victims stop functioning when they tell? My daughter doesn't function after disclosing her sexual abuse.
Featured Offer from New Life Live!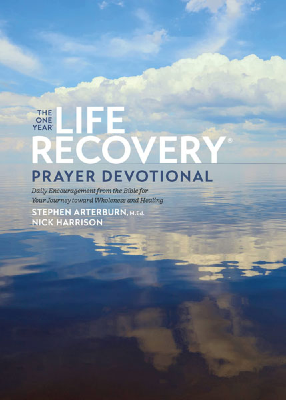 The One Year Life Recovery Prayer Devotional
Daily Hope and Inspiration from the Bible for Recovery from Addictions, Compulsions, and Persistent Hang-Ups. Life Recovery is not just a way of life; it's the path to the richest life possible. We are all fellow strugglers together as we battle addictions, dependencies, anxieties, depression, or difficult relationships that need healing. Each one of us faces our own unique battle. God's vision for your life is far more profound than you can ever imagine. Spending as little as one minute a day praying, meditating, and being in God's presence can recapture that vision and equip you to live into it. The One Year Life Recovery Prayer Devotional is a resource that can help you do that. By spending time each day with the living God, you can grow in biblical wisdom and spiritual depth in order to overcome what seeks to control you. Be free from what imprisons you. Each day, this devotional will prompt you to look to God for strength when you are weak—for hope when everything appears hopeless.