Unlimited Grace with Bryan Chapell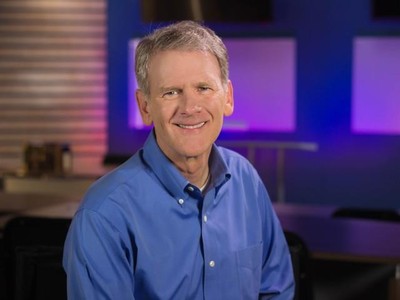 Listen on 99.5 KKLA
Wednesday
11:30PM - 12:00AM
Thursday
11:30PM - 12:00AM
Latest Broadcast
Reconciling Joy, Part 2
6/25/2021
The Apostle Paul mentions "joy" more in his Letter to the Philippians than in any other New Testament epistle. Yet, he wrote that letter, not from the comfort of the local coffee shop or a sunny beach, but from the strict and cruel confines of a dark, dank prison cell. How is that possible? (Well … . . .
Featured Offer from Unlimited Grace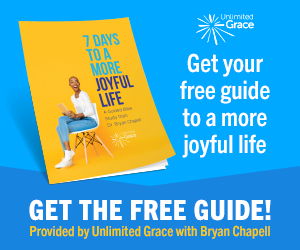 7 Days to a More Joyful Life - Bible Study by Bryan Chapell
As believers, we have an amazing reason to celebrate, knowing that our victory in life and over death has been won by Christ. But sometimes, that joy can get lost in the heat of the daily battle. That's why we want to bless you with a free Bible study from Pastor Bryan called '7 Days to a More Joyful Life.' This guided Bible study gives you daily Scripture, activities, and reflections to help you experience the joy of the Lord—no matter what life is throwing at you right now.