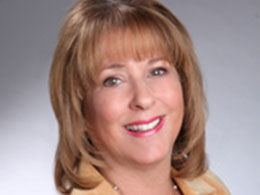 Deborah McNaughton, the founder of Southern California's Legacy Financial Services, has over 25 years of mortgage and financial experience. Her goal is to not only help you obtain a home loan, but also to educate and empower you on how to take control of your finances and prepare for the future.
Deborah's goal at Legacy Financial Services is to help her clients not only with their mortgage needs, but to build an ongoing relationship in the future. She wants to be available to her clients to help them make wise financial decisions.
Deborah McNaughton's desire is to be your, "Mortgage Adviser for Life"
- See more at: http://kkla.com/programguidedaily?dayOfWeek=Saturday&timeFilter=0#sthash.f9FD69Fb.dpuf
Show Links:
---
Deborah McNaughton is a nationally recognized credit and mortgage expert. She has been in the mortgage and real estate business for over 25 years and has helped thousands of individuals with their mortgages and financial needs. Deborah McNaughton is the President of Legacy Financial Services in California..