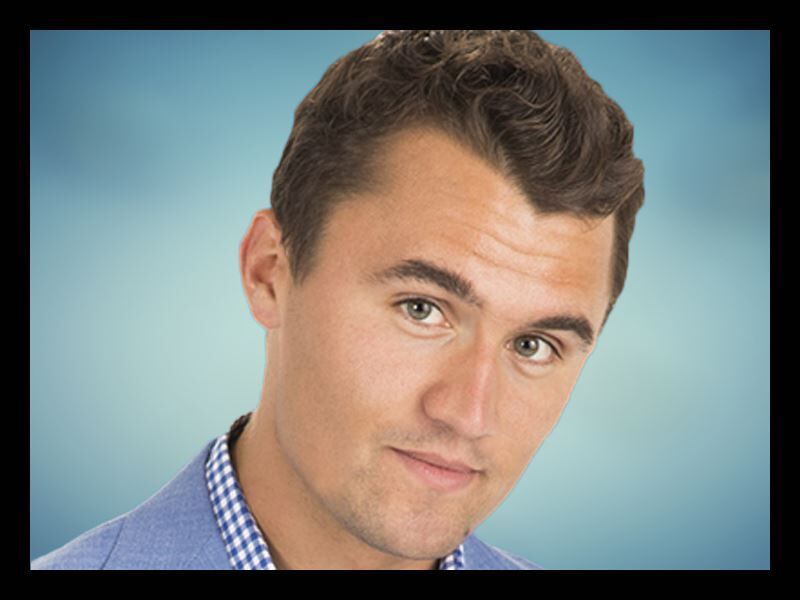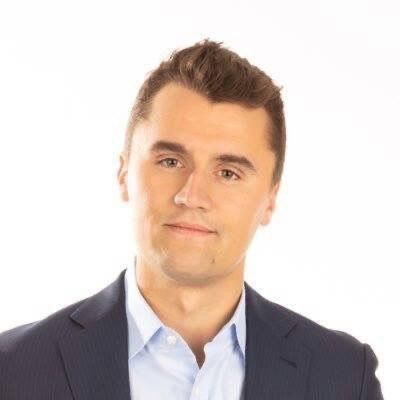 Charlie Kirk has a unique relationship with America's youth. When he started Turning Point USA in his parents' garage as an 18-year-old, he had no idea how big this group would grow. He just felt the call to save America's students and young people.

Today that organization has over 450 full- and part-time staff with chapters on over 2,500 college and high school campuses across the country. His annual Student Action Summit attracts 5,000 young people who come together to hear from leading conservative speakers and activists about how we can work to preserve, restore, and defend America for the next generation. On top of all of that, Charlie has one of the top daily podcasts in the country and he also hosts The Charlie Kirk Show from the Salem Radio Network, a live show heard on over 150 national affiliates.

Charlie knows that if we can save the youth of today, we will save America for all of us. But so much of that important work starts with turning them back to God. That's why Charlie's newest endeavor, Turning Point Faith, is introducing "Saving America with Charlie Kirk", a daily 26-minute Christian program, specially designed for the nation's Christian teaching and talk radio stations.

Charlie speaks in over 70 Christian churches every year, and now with the launch of "Saving America" you can hear those sermons too. He's a culture warrior challenged to save this country, one youth at a time. You won't want to miss an episode of "Saving America with Charlie Kirk"

Show Links:
---
Charlie Kirk is the Founder and President of Turning Point USA, a national student movement dedicated to identifying, organizing, and empowering young people to promote the principles of free markets and limited government.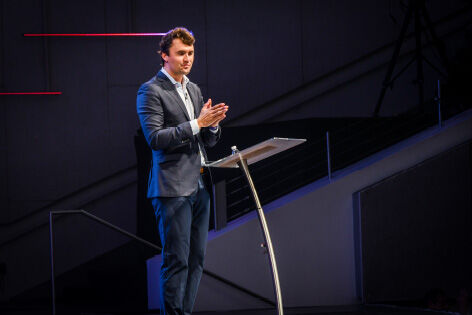 With representation on over 2,000 high school and college campuses nationwide and over 160 full-time staff, Turning Point USA is the largest and fastest-growing conservative youth activist organization in the country.

At just 26-years-old, Charlie has appeared on CNBC, Fox News, and FOX Business News over 600 times, is a columnist at Newsweek and The Hill and was named to the Forbes "30 under 30" list. Charlie was also the youngest speaker at the 2016 Republican National Convention and is the author of two books, and his most recent title, "The MAGA Doctrine: The Only Ideas That Will Win the Future" is a #1 Best Seller.

In 2019, Charlie was granted an honorary doctorate from Liberty University citing his exceptional leadership and energetic voice for conservatives. His social media reaches over 100 million people per month and according to Axios, he is one of the "top 10 most engaged" Twitter handles in the world, behind only President Trump among conservatives.

Charlie is the host of The Charlie Kirk Show which regularly ranks among the top 15 news shows on Apple podcast charts—where Charlie delivers in-depth analysis of the modern political and cultural landscape, mixing in philosophy and history with his signature campus activism along with interviews of some of the most influential people of our time.

He is also host of Saving America with Charlie Kirk, where he is working to activate the faith community to be civically engaged like never before, by empowering pastors and equipping their congregations to take action.
---
Sunday, November 28, 2021
For more exclusive interviews, insight, and analysis like this, SUBSCRIBE to The Charlie Kirk Show TODAY: https://apple.co/2VCxGsh And for EVEN ...
---
Former President Donald Trump still has yet to formally announce another presidential bid in 2024, but there is another major sign that he is leaning in that direction.
The 45th president's super PAC is planning on holding its largest fundraiser to date this week at his Mar-a-Lago resort in Palm Beach, Florida. The Make America Grea...