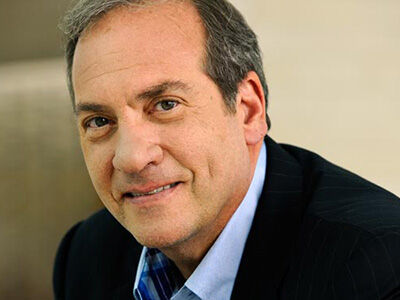 The International Fellowship of Christians and Jews (IFCJ) was founded in 1983 by Rabbi Yael Eckstein to promote understanding between Jews and Christians and build broad support for Israel and other shared concerns. Our ministry's vision is that Jews and Christians will reverse their 2,000-year history of discord and replace it with a relationship marked by dialogue, respect, and cooperation.
Show Links:
---
Rabbi Eckstein received Orthodox Rabbinic ordination from Yeshiva University in New York. He holds master's degrees from Yeshiva University and Columbia University, where he also completed studies for his doctorate. Rabbi Eckstein has served on the faculties of Columbia University, Chicago Theological Seminary, and Northern Baptist Seminary. He currently serves on the executive committee of the American Jewish Joint Distribution Committee.
In August 2015, his authorized biography, written by renowned journalist Zev Chafets and titled The Bridge Builder: The Life and Continuing Legacy of Rabbi Yechiel Eckstein, was released by Penguin Random House. A year later, the Hebrew version of The Bridge Builder was published in Israel.