Call the show at (310) 995-7912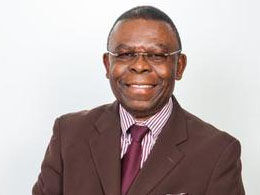 The Good Shepherd radio show uses the living and powerful word of God through the radio broadcasts to bring you hope, direction, and assurance in life. The program will address your most personal concerns, questions and/or worries.

We promote a Bible-centered lifestyle designed to enable people to live all of life fully as God designed it. This is accomplished through a variety of means such as media, literature and other resources, including counseling, teaching, prayers.
We believe God carefully and purposefully created you with a purpose in mind. At TGS, our heart is to lead you to an understanding of what God's purpose for your life is and then to support you as you manifest it in each of the different areas of your life such as your personal, professional, family, church, and community life.
Show Links:
---
Dr. Ben Nworie has 40 years of teaching, research, coaching, and administrative experience from K-12 to college. He was the founder and chief executive officer of Shiloh Counseling Services in Mesquite, Texas for nearly ten years. He served his most recent faculty positions as full professor in the schools of education at Azusa Pacific University and Biola University in Southern California. He is also the author of Integrating Faith and Special Education (WIPF & STOCK, 2016) and the author/editor of Critical and Enduring Issues in Special Education (Pearson, 2016).