15 Cozy Fall Date Ideas for You and Your Spouse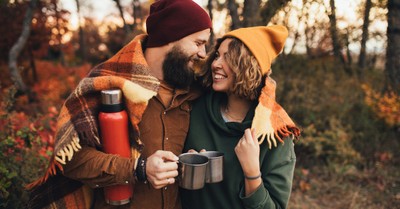 By Amanda Idleman, Crosswalk.com
I would argue that fall is one of the most romantic times of the year! It's time to pull out those cozy sweaters, snuggle up by the fireplace with a warm beverage, and take in the beautiful changing colors of the season. Fall weather is perfect for getting outdoors, trying new things, and carving out some special time to experience the world together as a couple. I challenge you to take advantage of the beauty that fills this season and plan something special to do with your spouse over the next few months.
Making memories with your spouse is vital to keeping your marriage alive. Laughter can be some of the best medicine to help lift some of the weight that comes with adult life. Getting out of the house and experiencing something new together can allow you to connect in a new way. Our homes can be so full of tasks and distractions that getting out can give us an opportunity to focus on each other.
Make a plan on how to prioritize your spouse in this season. The fall can be full of back-to-school activities, soccer games, family outings, and more. Sometimes our marriage can get neglected amid all the hustle. Don't forget to commit to being together, distraction-free, so you don't grow apart while navigating your busy lives.
Here are some fun fall date ideas for you and your spouse:
1. Go Hiking or Biking
The weather is right for outdoor fun! Plan a day to spend together outdoors. Sometimes handing the kids off during the daytime hours is easier than staying out late together on a Friday night. Find a State Park, trail, or path you can explore together! Nothing brings you back to childhood quite so quickly as taking an adventure outdoors together. Take in God's creation with your hunny. Let the undistracted work of hiking be a time that you can share what is on your mind and heart.
2. Plan a Coffee and Farmers Market Morning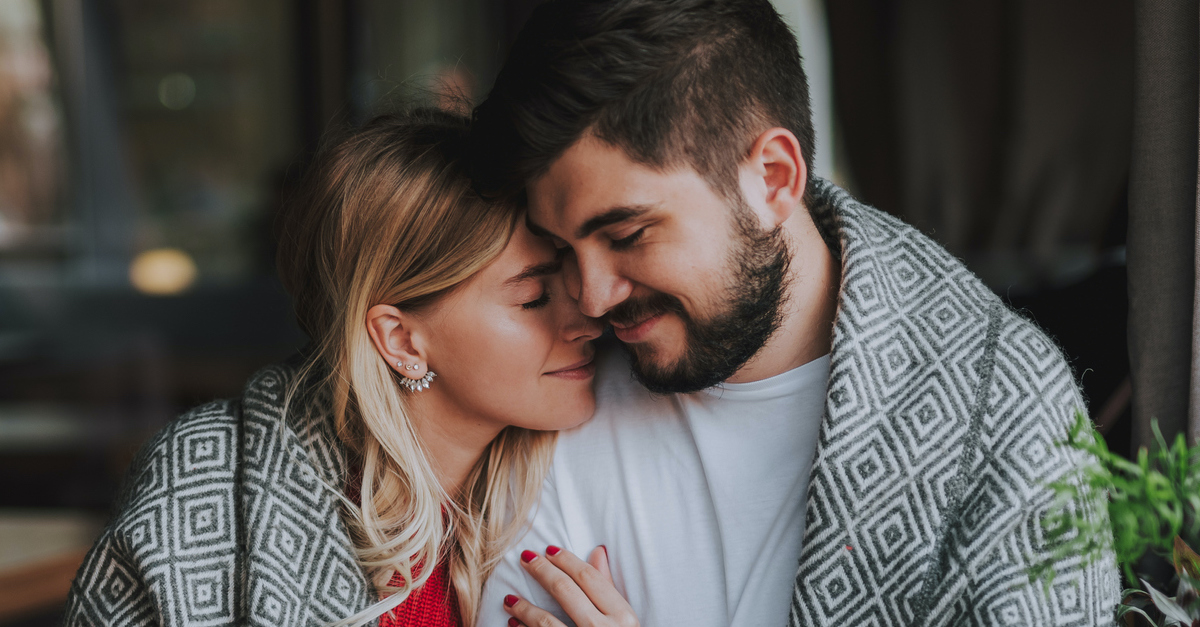 Photo credit: ©Getty Images/YakobchukOlena
Plan a morning date that starts with coffee, maybe even breakfast, and then meander around your local Farmer's Market together. The fall comes with a harvest of fresh gourds, squash, and more! Stock up on local produce, appreciate the vendors' art, and enjoy strolling in the outdoor market together.
3. Visit a Fall Festival
Fall Festivals are a staple of the season. Get out your plaid and join in the fun of music, vendors, and delicious treats! Festivals are often found at local farms, parks, breweries, wineries, or orchards. Research what is going on in your area and plan to enjoy the festivities together.
4. Take a Fall-Themed Art Class
With Fall weather comes all the adorable fall decor and crafts! Choose an art medium you like and sign up to complete a project together. Some ideas would be a paint-your-own-pottery class, glass blowing, canvas art, and wreath making, and these are just a few ideas! Even if you're not artsy, there is something enjoyable about attempting creativity together.
5. Pack a Fall Picnic for the Park
If you are tight on money but want to do something special together, why not let nature be your entertainment? Pack a delicious picnic for you to enjoy together, bring a blanket to rest on, and plan to spend some time lounging outside together. If you have a football or frisbee, pack it for some added entertainment. Enjoy the outdoor sights and sounds of Autumn together.
6. Enjoy an Outdoor Restaurant Experience
Find a restaurant that has outdoor space for a different dining experience. Being served yummy food with the breeze blowing on your face is sublime. The new trend in restaurants is places that include parks, outdoor games, and more. Unwind with a game, food, and good weather together.
7. Go Apple Picking
If you are fortunate enough to live near an apple orchard, planning a time to go pick some apples yourself is one of the most iconic Fall things to do. Most orchards offer yummy extras like apple cider, apple donuts, or other apple-themed treats! Make memories while filling your baskets together, enjoying something tasty, and soaking in the scenery.
8. Go Camping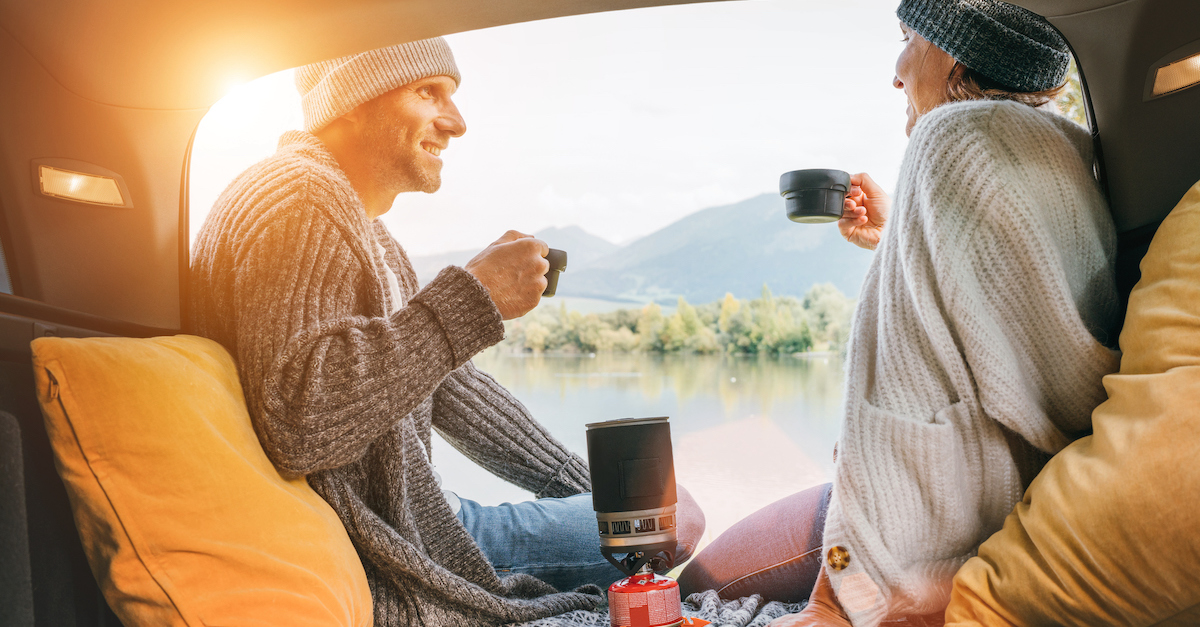 Photo credit: ©GettyImages/Solovyova
If you want a really good reason to snuggle up close by a fire, camping is for you! Recharge by setting aside all the distractions of life and enjoy cooking your meals together over an open fire. Campgrounds offer the chance to try things like biking, fishing, hiking, and exploring. Challenge yourselves to try something new in nature together.
9. Check Out a Rodeo
My first rodeo experience was last year, and honestly, it was a blast! Watching the performers interact with all kinds of animals is truly amazing. It's so fun cheering along with the crowd. Everyone loves the delicious but not so nutritious fair food. It's an experience you won't forget.
10. Visit a Fair Together
The fall is when most counties hold fairs. Plan to attend your local fair together. You can check out the competition-worthy animals, vendors, and yummy treats, and try out some of those crazy fair rides. Laugh like kids as you enjoy exploring the fairgrounds together.
11. Check Out Local Gardens
If you have local botanical gardens, fall is a great time to see how the plants are changing. Observe what is blooming, what is changing color, and how the world around us is in transition. This is a good reminder that God's always moving, changing things around us. We can grow and change together, too, by his grace.
12. Go to the Zoo
We love the zoo! I am forever in awe of the many creatures that God has made. All of them are so unique. Walking to the zoo is a lesson about God's amazing creativity, and it's extra fun in the fall when the weather is just right.
13. Bake Together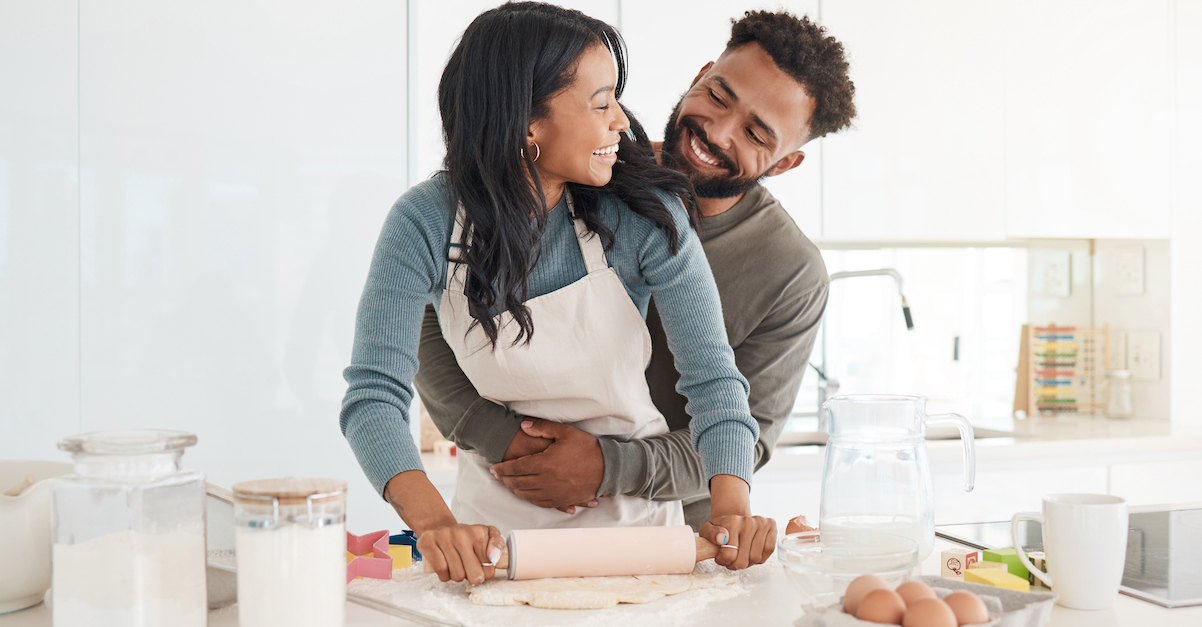 Photo credit: ©GettyImages/People Images

Another highlight of this time of year is the pumpkin-themed treats! Pumpkin cheesecake, pumpkin cookies, pumpkin rolls, and so much more! Get your hands a little dirty and spend some time baking tasty goodies together.
14. Plan a Movie Night
Are there some classics that you love to watch this time of year? Plan a night to veg out together, maybe even snuggle up on the couch together, and enjoy a classic with your spouse. Pair the movie with some candied popcorn or hot chocolate, and you have a perfect night on your hands.
15. Go to the Drive-In
Check out the drive-in movie theater for a more retro way of enjoying a movie night together. Stock the car with your favorite treats, bring some lawn chairs, and enjoy a late night together under the stars.
Enjoy the magic of fall together! Let the crisp air, cozy fires, and all the festivities be a reason for increased romance in your marriage.
Photo credit: ©GettyImages/Polina Lebed
---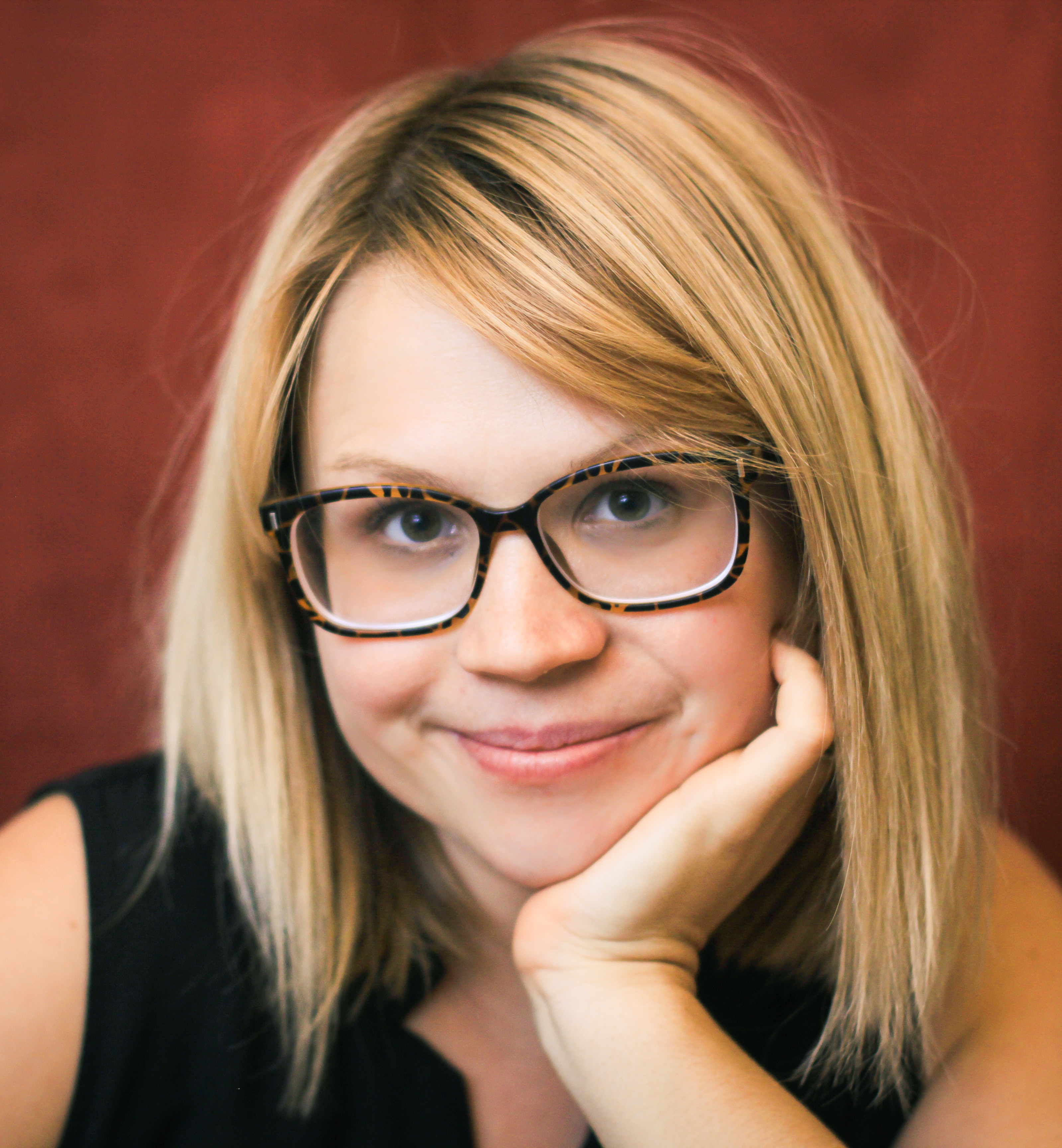 Amanda Idleman is a writer whose passion is to encourage others to live joyfully. She writes devotions for My Daily Bible Verse Devotional and Podcast, Crosswalk Couples Devotional, the Daily Devotional App, she has work published with Her View from Home, on the MOPS Blog, and is a regular contributor for Crosswalk.com. She has most recently published a devotional, Comfort: A 30 Day Devotional Exploring God's Heart of Love for Mommas. You can find out more about Amanda on her Facebook Page or follow her on Instagram.
Related podcast:
The views and opinions expressed in this podcast are those of the speakers and do not necessarily reflect the views or positions of Salem Web Network and Salem Media Group.
Read the full article here!