Why the Bible Says to Never Go to Bed Angry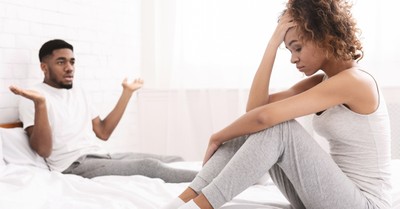 By Katie T. Kennedy, Crosswalk.com
There is an age-old rule that most married couples hear before their wedding day: "Never go to bed angry." While this statement can be attributed to the Bible, there are also practical reasons to follow this advice.
First, we must realize that the is is not to never be angry with your spouse. I don't believe that is a realistic goal for anyone. However, awareness, repentance, and striving to control our emotions are worthy goals for us and our spouse. Now, let's dig deeper into what the Bible means by this and how we can apply it today to better our relationships.
Biblical Origin and Meaning of "Never Go to Bed Angry"
The verse in the Bible closest to this statement is found in Ephesians 4:26. "In your anger do not sin: Do not let the sun go down while you are still angry, and do not give the devil a foothold." Paul is not telling us never to be angry. He is saying deal with your anger in healthy ways. Don't stuff it away, and let it morph into something bigger. Don't hold onto it and let it fester. He is also saying that even when your spouse upsets you, you do not have permission to verbally attack them; we must exhibit self-control over our mouths.
Ephesians 4:31 says, "Get rid of all bitterness, rage and anger, brawling and slander, along with every form of malice. Be kind and compassionate to one another, forgiving each other, just as in Christ God forgave you."
How can we let go of anger and move towards a healthy conversation and reconciliation? The devil preys on angry hearts. Don't allow the devil to come in between you and your spouse or a loved one. The devil loves when we sit with our anger and cuddle up to it, letting it build and grow inside.
Proverbs 29:22 says, "An angry person stirs up conflict, and a hot-tempered person commits many sins."
This Proverb is a warning to us. We need to be careful when feelings of anger arise; with it comes the temptation to sin. Our sin can manifest in many ways. Being aware of our propensity to sin while angry can help us develop healthy ways to communicate.
Why Should You Never Go to Bed Angry?
Here are some Bible verses on anger. While anger is normal because we are human, it is an emotion we must learn self-control over and figure out how to eradicate it before it breeds resentment, especially with your spouse.
James 1:19-21 "My dear brothers and sisters, take note of this: Everyone should be quick to listen, slow to speak and slow to become angry, because human anger does not produce the righteousness that God desires."
Ecclesiastes 7:9 "Do not be quickly provoked in your spirit, for anger resides in the lap of fools."
Colossians 3:8 "But now you must also rid yourselves of all such things as these: anger, rage, malice, slander, and filthy language from your lips."
Psalm 37:8 "Refrain from anger and turn from wrath; do not fret—it leads only to evil."

Matthew 5:22 "But I tell you that anyone who is angry with a brother or sister will be subject to judgment."
Proverbs 15:18 "A hot-tempered person stirs up conflict, but the one who is patient calms a quarrel."
These verses are straightforward and do not need much interpretation. The Bible is clear on the negative repercussions of anger. God desires good for us. He wants to keep us from evil. Learning to have a productive, healthy confrontation with your spouse is hard. It takes practice, patience, and prayer. It requires humility to admit when you are wrong or overreacting. Humility does not come easy. It's natural for us to think we are right. It's unnatural to hear out your spouse and their opinion calmly.
Is it Ever OK to Go to Bed Angry?
Let's discuss what anger does to your body and mind as we answer this question.
Anger is experienced in our bodies and minds. Louise B. Miller Ph.D. explains, "Anger creates energy surges, and when energy surges occur, chemicals such as adrenaline enter your bloodstream, your heart rate increases, your blood flow increases, and your muscles tense."
I know for me, nighttime is not my best time of the day. I am exhausted, short-tempered, and not thinking rationally. I am much calmer and clear-headed in the morning or during the day. I've learned this about myself and avoid serious discussions right before bed. The goal is to wind down at bedtime, not ramp up. Ironically, I used to ask my husband financial questions as we settled into bed. He informed me this was not the proper time to discuss these matters. We are constantly learning when is the best time to have certain conversations.
Miller recommends, "Don't let your anger fester. The longer you hold on to something, the heavier it gets. You cannot control other people's behavior; you can only control how you react to it." The physical impact on our bodies (energy burst, blood pressure rising, and heart rate acceleration) does not lend itself to a peaceful bedtime routine. The emotional reaction anger can have on your body might prevent you from sleeping.
Don't avoid talking about controversial topics; instead, be strategic about when you discuss them. It is ok to choose not to embark right as you and your spouse lay down to bed after a long day.
How to Settle Arguments and Disputes with Your Spouse
When it comes to settling disputes with your spouse, I take a similar approach with my kids. Pick your battles. No one likes arguing. A house full of parents who quarrel all the time is not a healthy environment. Our children look to us as their guide. We are modeling what a marriage looks like. If we are fighting all the time, this is the standard in which our children think is "normal."
Psalm 34:14 says, "Turn from evil and do good; seek peace and pursue it."
The question to ask is, are you pursuing peace with your spouse? Or are you aspiring to prove yourself right? Is your pride getting in the way of coming to a resolution? Gary Chapman, counselor and relationship expert, shares these tips on conflict resolution. Chapman defines a conflict as something "we disagree on something and we both feel strongly about. If you don't feel strongly about it, it's not a conflict. It's just a difference of opinion." Chapman states, "We must deal with anger. The most common emotion associated with conflict is anger. If we don't deal with the anger, we won't resolve the conflict." Here are his tactics on conflict resolution:
1. Take a temporary time-out (if you keep talking when you are angry, you will stir up more trouble)
2. Take turns talking (after the time out, set a time to discuss and do not interrupt each other)
3. Practice listening (listen actively instead of reloading your rebuttals)
4. Listen to the facts and the feelings (hear the details and the emotions behind them)
5. Seek to understand (try to put yourselves in the shoes of your spouse)
6. Express your understanding (reiterate what you heard)
Chapman believes that keeping your spouse's love tank full and learning how to resolve conflict would save thousands of marriages. Learning healthy communication skills takes time, effort, and lots of practice. Learning to control our anger is a difficult task but a worthwhile cause.
The Lord does not leave us alone to fend for ourselves. He provides us with resources to help guide us on the right path (the Bible, the Holy Spirit, pastors, Christian counselors, mentors, etc.). God can assist us as we navigate our marital relationships. He is for us. God desires our marriages to be fruitful. Prayer is always a good place to start. He is the only one who can change hearts. He provides wisdom. He knows all. He calms anger and reunites couples. We are so fortunate to have such an amazing Father.
---
Related Resource: Listen to our new, FREE podcast on marriage: Team Us. The best marriages have a teamwork mentality. Find practical, realistic ideas for strengthening your marriage. Listen to an episode here, and then head over to LifeAudio.com to check out all of our episodes:
Photo credit: ©GettyImages/Prostock-Studio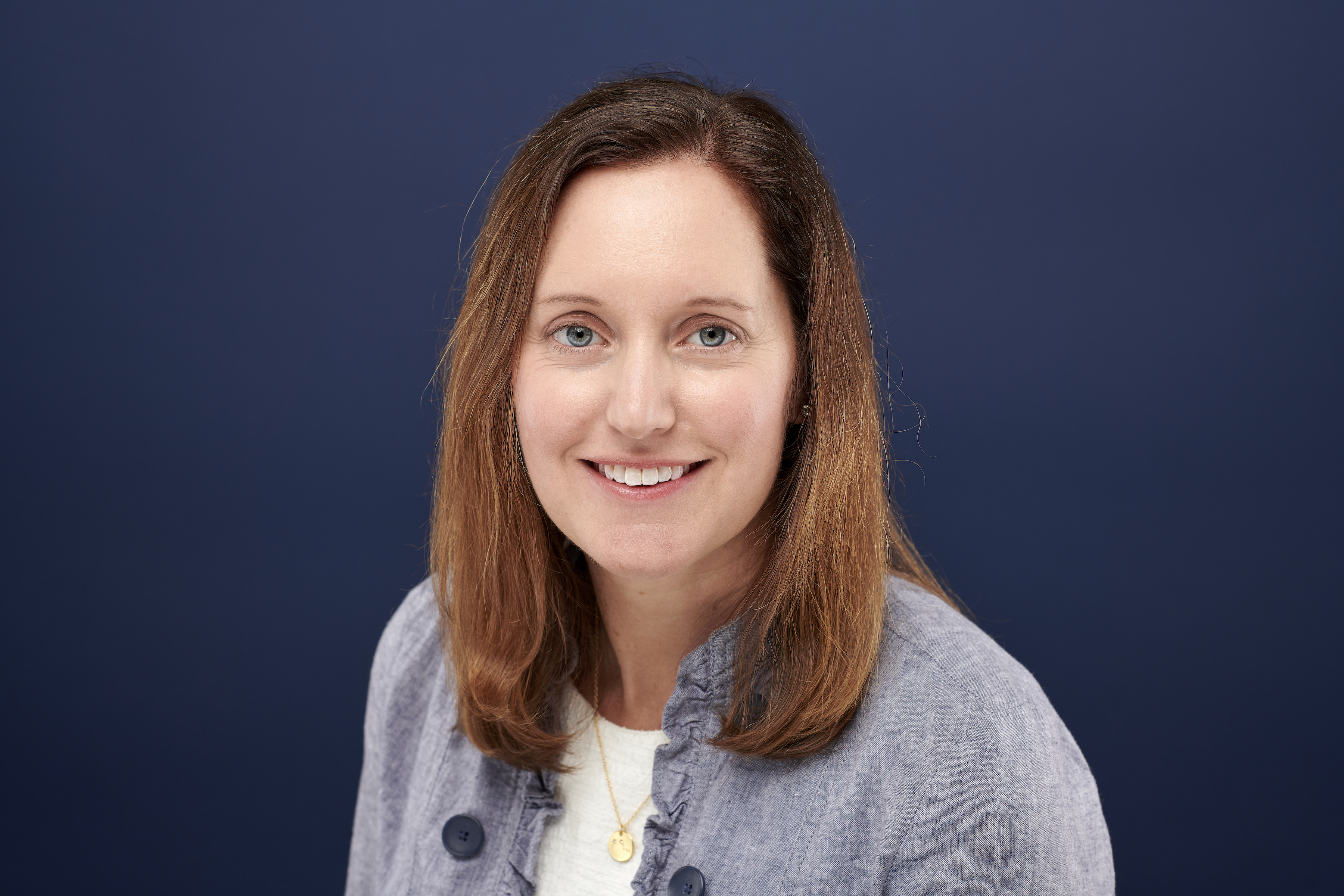 Katie T. Kennedy lives in Richmond, VA. She is married to a wonderful husband Jonathan and they have three girls. She is a writer, blogger, and employee of the family business. After a mid-life spiritual transformation, she discovered her love of writing. She loves to travel, read, be in nature, cook, and dream. She would love to connect with you online at www.katietkennedy.com, Instagram or Facebook.
Related podcast:
The views and opinions expressed in this podcast are those of the speakers and do not necessarily reflect the views or positions of Salem Web Network and Salem Media Group.
Read the full article here!